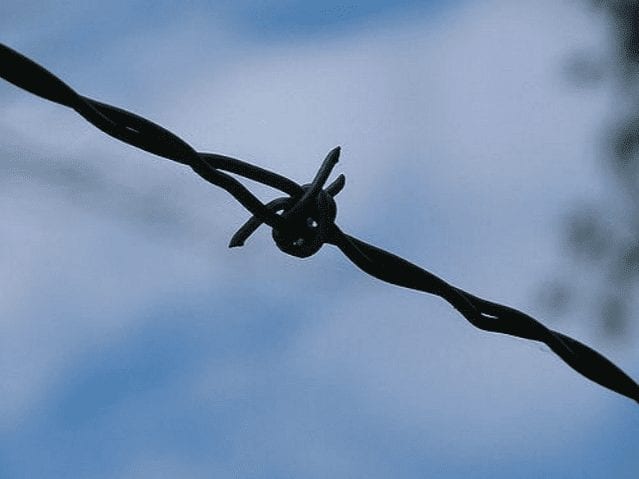 Safe Harbor: Does Your State Arrest Minors for Prostitution?
What is "Safe Harbor?"
Although no state allows for a child to consent to sex under the age of 16, the majority of states still criminalize child prostitution. Statutory rape laws criminalize adults for having sex with underage minors. These laws, however, do not always apply to adults who have purchased sex. Safe Harbor laws are meant to ensure that (1) minors are not criminalized for prostitution and that (2) victim services are provided to all sexually exploited youth. However, the definition of sexually exploited youth changes from state to state; making this issue particularly complicated. Further, few states (as we will explore in this post) have fully implemented safe harbor laws.
Any minor (under the age of 18) who is lured into the sex industry is a victim of sex trafficking and should be treated as such. The Department of Justice defines child sex trafficking as the "recruitment, harboring, transportation, provision, obtaining, patronizing, or soliciting of a minor for the purpose of a commercial sex act." However, a child who should be classified as a victim under the federal Trafficking Victims Protection Act (TVPA) could still be arrested for prostitution as a result of varying state laws on the issue. A victim who is arrested for prostitution may carry that charge on their criminal record throughout their lives.
While victim services are a critically important part of the Safe Harbor laws in many states, today we focus on the first part of Safe Harbor: the application of prostitution laws to minors. This is because the scope of victim services is complicated and varies greatly from state to state, while the application of prostitution laws to minors is slightly more cut and dry.
Why is this issue so complicated?
Safe Harbor laws are complicated. As previously mentioned, each state defines sexually exploited youth differently. This is important because state laws treat "sexually exploited youth" differently than those who do not fall under this category. In many states, to gain victim status a minor must be categorized as a "sexually exploited youth." The barriers to being considered a victim differ from state to state. Some states, such as Maryland, require that there be an identified trafficker for a child to be considered a victim of trafficking. Other states (such as Alaska) require that even when there is an identified trafficker, victims must prove that they were forced or coerced to gain victim status.
The breakdown
In order to provide an accessible yet slightly more nuanced analysis of this complicated issue, each state was ranked on one of three levels of safe harbor protection for minors. This chart below is an analysis of data provided by Shared Hope International's state by state report cards on anti-child trafficking laws.
Key:
0= No significant Safe Harbor laws protecting minors from being arrested for prostitution
0.5= Significant protection for "commercially sexually exploited children," but do not automatically consider all prostituted minors to be trafficked. Some provisions exist to help minors gain "victim" status. However, MINORS CAN STILL BE CRIMINALIZED FOR PROSTITUTION
1= Minors cannot be arrested for prostitution
Some states have Safe Harbor laws, but minors only qualify below a certain age. These states are listed below the following table.
| | |
| --- | --- |
| Level of Safe Harbor Law application | States |
| 1 | Alabama, California, Connecticut, Florida, Illinois, Indiana, Kentucky, Minnesota, Mississippi, Montana, Nebraska, New Hampshire, North Carolina, North Dakota, Rhode Island, South Carolina, Tennessee, Vermont, Washington D.C., West Virginia, |
| 0.5 | Alaska, Arizona, Arkansas, Georgia, Hawaii, Iowa, Kansas, Louisiana, Maryland, Massachusetts, Nevada, New York, Oklahoma, Utah, Washington, Wisconsin, Wyoming |
| 0 | Colorado, Delaware, Idaho, Maine, Missouri, New Jersey, New Mexico, Ohio, Oregon, Pennsylvania, Virginia |
Safe Habor laws, keeping minors from being arrested for prostitution, only apply to minors under the age of 16 in Michigan and South Dakota.
Safe Harbor laws, keeping minors from being arrested for prostitution, only apply to minors under the age of 14 in Texas.
Minors are completely protected from being arrested for prostitution only in states ranked in the (1) category. In all other states, minors may find themselves with a criminal record as a result of being trafficked.
A final note on victims of labor trafficking.
We are investigating the portion of Safe Harbor laws that protect child victims from being convicted of prostitution. Thus, protections for victims of labor trafficking are not covered in this post. The second portion of Safe Harbor laws, victim services (which are mentioned, but not investigated in this post), protects victims of both labor and sex trafficking. Services may include counseling, trained advocates, support groups, shelter or safe housing, and more.