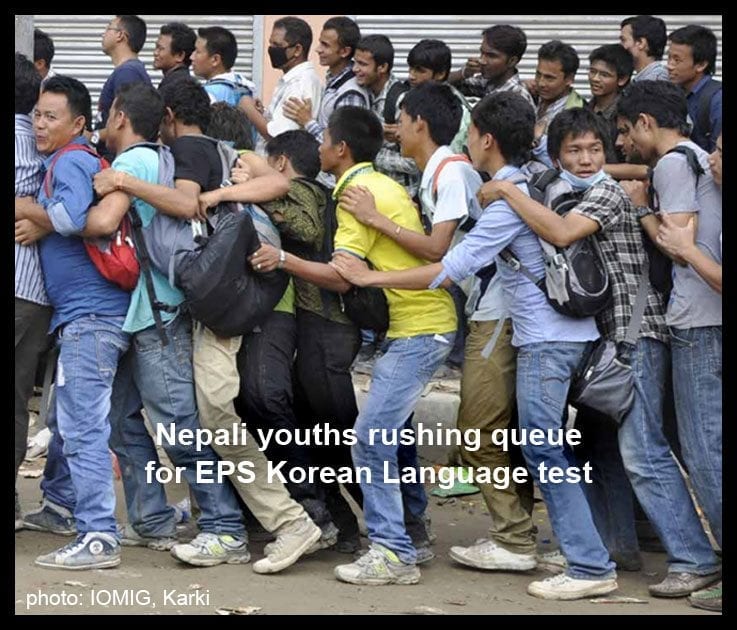 When is youth labor migration actually child trafficking?
The 2008 financial crisis and global recession affected individuals all over the world, but it may have hit global youth the hardest. Youth unemployment rose immediately, hitting 12.7 percent in 2009. When global recovery weakened in 2012 and 2013, it further aggravated the problem of youth unemployment. At the moment, it is estimated that 73 million young people are unemployed worldwide, and youth are three times more likely to be unemployed than adults. And analysts predict that the number unemployed youth will continue to rise.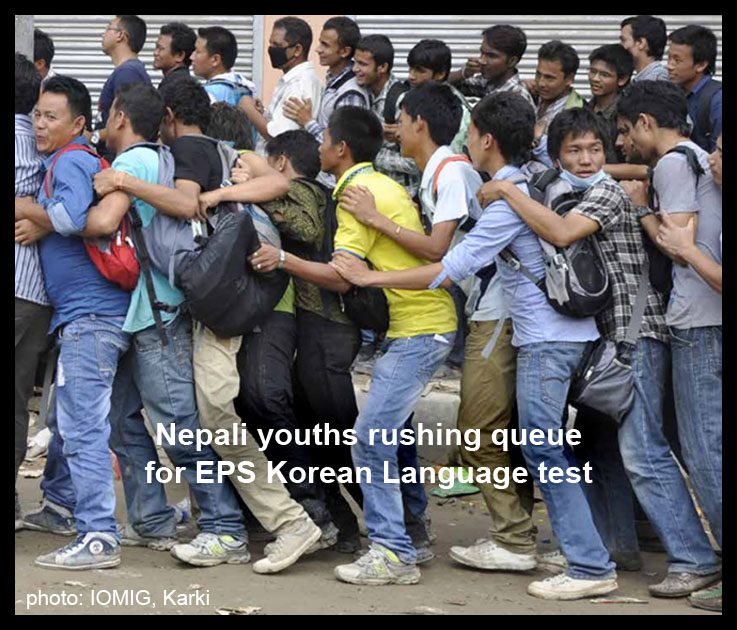 Nepali Youth
As youth unemployment has risen, youth labor migration has also grown. Tens of millions of young men and women have migrated in order to improve their job prospects. All labor migration entails a certain amount of risk of abuse, and youth migrating are at higher risk, especially as youth may be more likely than adults to accept lower pay and worse working conditions. Among youth migrants, low skilled migrants, indigenous migrants, female domestic workers, and those in unauthorized immigration status are at even higher risk for labor exploitation and various forms of abuse.
There is some debate though about when abuse of child labor migrants should qualify as child trafficking. Under international law, child trafficking is defined as the recruitment, transportation, transfer, harboring or receipt of a child for the purpose of exploitation. Exploitation, for the purposes of this definition, is described as forced labor or services, slavery or practices similar to slavery, or servitude. Yet it is not always clear what work would qualify under this definition. And unlike trafficking of adults, there does not need to be any sign of force or coercion for activity to qualify as child trafficking. For the purposes of the definition, the consent of children is irrelevant.
Yet some researchers have argued that the experience of the youth and their decision to migrate should be considered more strongly. For example, in 2007 anthropologist Albertine De Lange published a piece on child labor migration in rural Burkina Faso. While she found that the children were frequently deceived and that the system was open to grave abuse, she also found that many of the children were happy with their earnings and the skills they had gained while abroad– and even their parents saw the migration as a net positive experience for the children.
More recently, and also in West Africa, Neil Howard examined youth migrants from Benin who work in gravel quarries in Nigeria. Howard found that activities normally described by the international community as child slavery were normal in the economic context of the children, and economically and socially essential in their lives. Thus policy efforts to fight child trafficking that advocate to outlaw all child participation in employment may end up doing more damage than good.
And while there is this need to recognize the agency of children in labor migration, there are steps countries can take to help ensure the safety of these youth. Most importantly, detailed data on the age, sex, education, and other information on the migrating youth needs to be collected in order to establish good policies and practices. Countries need to regulate recruitment systems to ensure positions abroad are not misrepresented and that youth migrants have adequate protections. More person-centered approaches should also be considered, including preparing youth migrants before they leave, provide support during their integration and work abroad, and helping their transition back if they return.
Sarah Pierce is a Research Assistant at the Migration Policy Institute.
(Photo Credit: IOMIG)