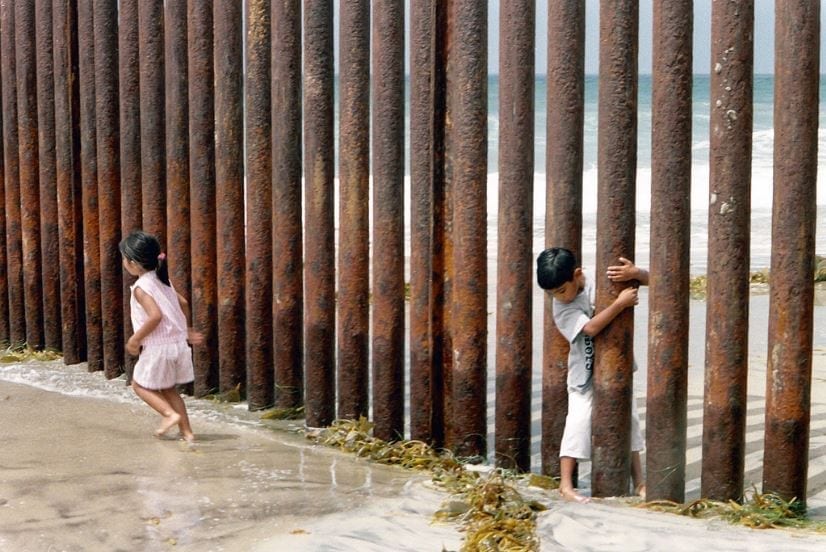 Thousands of Unaccompanied Migrant Minors, Unaccounted for
[et_pb_section bb_built="1″ _builder_version="3.0.47″][et_pb_row _builder_version="3.0.48″ background_size="initial" background_position="top_left" background_repeat="repeat"][et_pb_column type="1_2″][et_pb_text _builder_version="3.17.2″]
On August 16, 2018, the Senate Homeland Security's Permanent Subcommittee on Investigations found that 1,488 unaccompanied border crossing minors who were transferred to the Department of Health and Human Services (HHS) between April 1 and June 30, 2018, and subsequently placed with sponsors are now unaccounted for. This accounts for roughly 13% of the 11,254 immigrant children that were placed under the care of HHS during this time period. The majority of these unaccompanied border-crossing minors (83%) are over 12, while 17% are children under 12.
This comes after HHS's Principal Deputy Assistant Secretary, Steven Wagner, testified to the Senate subcommittee on Homeland Security and Governmental Affairs on May 2018 that another 1,475 unaccompanied minors, transferred to the custody of HHS's Department of Refugee Resettlement and placed with sponsors throughout the United States from October-December 2017, could not be accounted for. In all of the 2017 fiscal year, HHS processed a total of 40,810 unaccompanied border-crossing minors. Wagner testified that of the 7,635 children placed with sponsors between October and December of 2017 — 6,075 remained where they were placed, 52 had moved, 28 had run away, and five were deported. The remaining 1,475 migrant children were unaccounted for; this amounts to almost 20% of the children placed in their custody.
The process of accounting for children by HHS's Office of Refugee Resettlement comes in the form of a voluntary phone call thirty days after a minor is placed with a sponsor. The sponsor can choose whether or not to pick up the call. Thus, while nobody wants to hear that such a large number of children are unaccounted for, it does not necessarily mean all these children are missing.
As of now, HHS assumes no responsibility for these migrant children after they have left HHS's custody and been placed with a sponsor. Rob Portman, (R-OH), a member on the Senate Committee on Homeland Security and Governmental Affairs, asks why there is no mandatory follow up, stating that this is a major flaw in the system. In the wake of this second report of another almost 1,500 unaccounted for minors within less than a year, Rob Portman is leading his subcommittee in drafting legislation that would place more responsibility on HHS over minors after they are released to a sponsor's custody.
[/et_pb_text][/et_pb_column][et_pb_column type="1_2″][et_pb_text _builder_version="3.17.2″]
There are many reasons why a sponsor might not answer the voluntary follow up call. First, many of these children are placed with parents or relatives who may also be undocumented and do not want to have anything to do with the federal government after the children have been placed with them. However, with a lack of follow up, there is no way for HHS to know if the children have run away or potentially fallen under the control of a trafficker. Some immigration experts note that sponsors must feel safe enough to pick up the phone and let the authorities know if the child is safe. Otherwise, there is no way to know when to follow up or which children are truly missing. Still, other experts claim that the lack of follow up is a good thing for children, as they can live without the constant fear of deportation.
Migrant minors of all ages are particularly vulnerable to human trafficking as they are new to the country, do not yet have a good support system, often do not speak the language or have money, and are at risk of being deported. Traffickers prey on these vulnerabilities, making victims think they have no option other than to submit to the control of their trafficker. Traffickers may threaten to report them to ICE, get victims hooked on drugs, manipulate them into thinking they have no chance at a life outside their trafficker, threaten to physically harm them, or convince victims they owe some debt to the traffickers.
While it is impossible to know how many minors have fallen under the control of traffickers, there is evidence that this happens. In 2014 there was a case in which overwhelmed HHS staff placed eight Guatemalan teens directly into the hands of traffickers. They were then sold into slavery at an egg farm in Ohio. It was this case that sparked senator Rob Portman's interest in this issue. Further, in 2016, an Associated Press investigation found more than two dozen children were victims of trafficking, sexual assault, and abuse in the homes where HHS placed them. Children who risk their lives to cross the border are often running from extremely unsafe conditions in their home countries. To take these children who are running from unsafe conditions and allow them to fall victim to human trafficking or be drafted into violent gangs is a serious violation of trust.
[/et_pb_text][/et_pb_column][/et_pb_row][/et_pb_section]