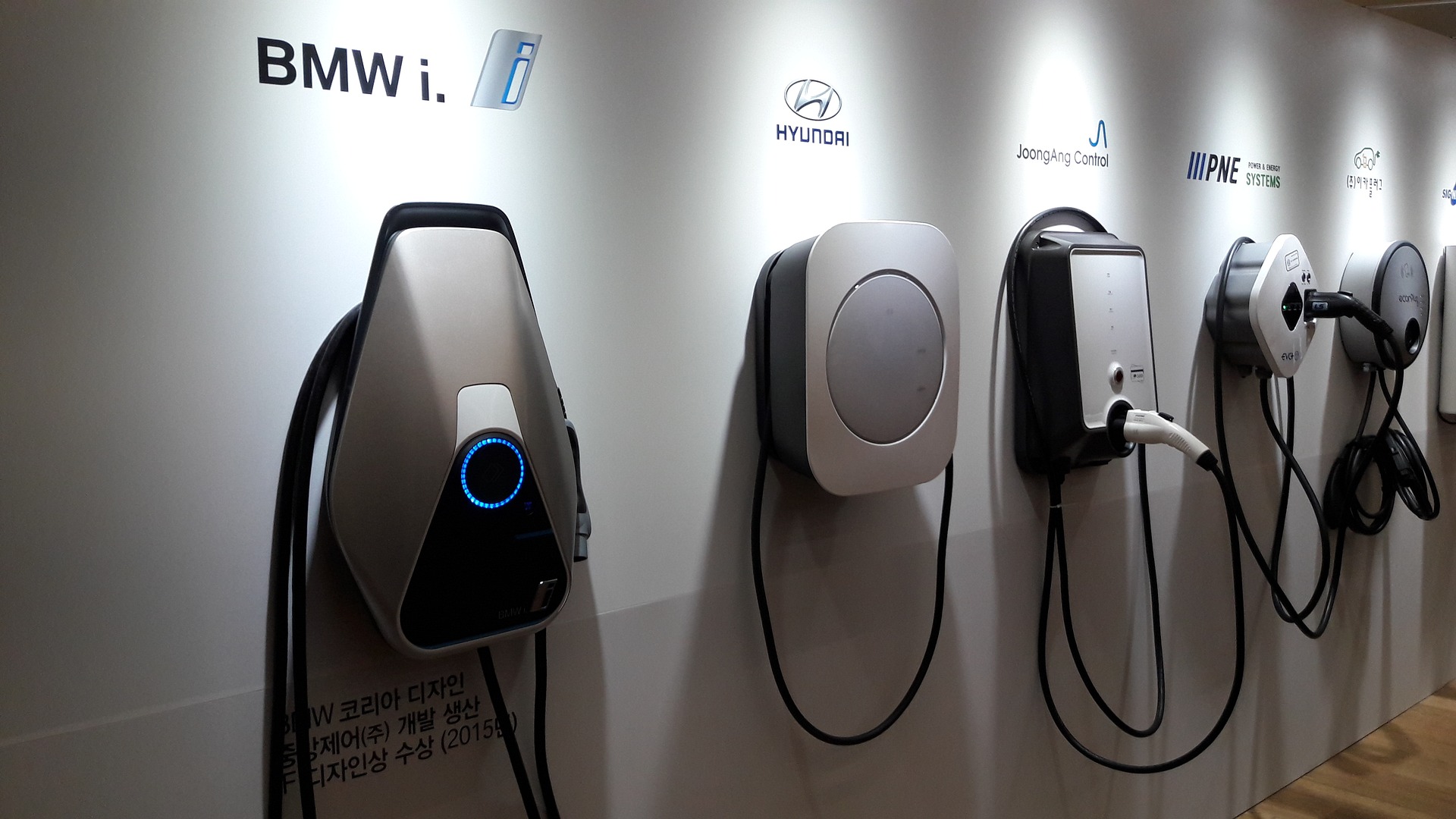 How Child Labour Could Be Fuelling Your Electric Car
Angus Sargent is an Engagement Manager for the Social Transformation at the World Benchmarking Alliance. He specialises in human rights and the creation of benchmarks to drive transparency in the private sector.
In September last year, 16 countries signed a declaration at COP26 committing them to strategies that ensure workers, businesses and communities are supported in the transition to a greener economy. A just transition calls for resilient and thriving workers and communities carrying out green and decent jobs, while limiting global temperature increase to 1.5°C in line with the Paris Agreement. As the world seeks to rebuild from the pandemic, the decarbonisation of many sectors will require unprecedented levels of investment in renewable energy infrastructure, including battery storage. An essential material in the production of these batteries is cobalt, a metal found in lithium-ion batteries that power laptops, mobile phones, tablets and increasingly – electric cars. 
The worldwide demand for cobalt is projected to grow substantially in the coming decade. More than half of the global supply currently comes from the Democratic Republic of Congo (DRC) – one of the poorest and most unstable countries in the world. Due to extreme poverty, many families and children as young as seven are forced to work in unregulated artisanal mines, which are often poorly ventilated and structurally unstable. An investigation by the Guardian newspaper in November last year uncovered shocking labour conditions at a mine-site in the region, with workers subject to precarious employment terms and allegedly paid as little as 30p an hour. Unless companies meet their responsibilities to prevent these types of harm, the increased demand for cobalt will likely result in more people, vulnerable to exploitation, working in unsafe conditions.
Not just a transition
The transport industry accounts for almost a quarter of global CO2 emissions, so the shift to electric cars is essential if we want to reduce carbon emissions and limit the impact of global warming. However, this shift should not come at the expense of respecting the human rights of vulnerable people, including women and children. Underscoring this, the COP26 pledge emphasises the need for effective human rights due diligence – a fundamental process for companies to identify, assess and act upon their human rights risks – to ensure their supply chains are free from human rights abuses and modern slavery. 
For the automotive sector, a major hurdle to preventing and addressing these issues lies in the complexity of companies' supply chains. Unless automotive companies track their suppliers' and sub-suppliers' activities, they cannot say with certainty that their car batteries are free of conflict, slavery or child labour. Ensuring greater understanding and awareness of supply chains right down to the mine is crucial for preventing these abuses.
The World Benchmarking Alliance (WBA) seeks to drive greater corporate transparency on human rights by publishing its Corporate Human Rights Benchmark. The most recent assessment, in December 2020, found that out of the 30 automotive companies assessed, two-thirds fail to publicly disclose sufficient information about carrying out human rights due diligence. When delving further into the supply chain management of these companies, the details become even scarcer. Only a third of companies disclose relevant information about their responsible mineral sourcing practices, and 90% fail to adequately articulate how they work with suppliers on issues of forced or child labour, or set contractual expectations regarding age verification, worker mobility, or the prohibition of recruitment fees.
Similar results are found in the WBA's first just transition assessment. It looks at how prepared companies – operating in the oil and gas, electric utilities and automotive sectors – are when it comes to leaving no-one behind in the movement away from fossil fuels and toward greener energy sources. The automotive sector performed worst out of the three sectors overall. While there is some evidence of positive action being taken in areas like just transition planning and social impact management, the results highlight the urgent need for companies and policymakers to make more concerted efforts on the topic.
When considering the issue of supply chain accountability, however, we are seeing increased demand at a policy level. Already, legislation such as the Dodd-Frank Act and California Transparency in Supply Chains Act in the U.S. as well as Modern Slavery Acts in the U.K. and Australia require companies to disclose details regarding forced labour and modern slavery in varying degrees of granularity. Additionally, the European Union's Conflict Minerals Regulation which came into effect last year, requires importers of some metals and minerals into the EU to carry out checks in their supply chain which adhere to specific guidelines as set out by the OECD. Some governments have even taken action towards mandatory due diligence, with countries including France, Germany, Norway and the Netherlands developing their own laws. However, to ensure coherence of expectations and avoid a proliferation of standards, it is vital that the European Union deliver on its commitment to introduce legislation on the subject.
What can be done?
Companies in pursuit of greener technologies must consider their impacts on workers in their operations and value chains, and take rapid steps to develop and carry out human rights due diligence to ensure that the transition to a climate-resilient and low carbon economy does not cause hardship for workers and their communities. Investors should speak up when companies do not disclose sufficient information on their management of human rights risks and impacts, pushing companies they hold shares in to do more. Additionally, governments should ensure they are consistent with their expectations across jurisdictions, providing guidance on how companies can fulfil their obligations to respect human rights. Finally, civil society organisations, consumers and shareholders can ask businesses what they are doing to mitigate forced labour in the making of their products and demand more information about these actions.
As automotive companies compete to mass produce commercially viable electric cars and grow their market share, they need to take part in an equally important race: the sprint to create the world's first ethical battery, upholding the central promise of the UN Sustainable Development Goals to leave no one behind.
Read more about the World Benchmarking Alliance here.
Learn
– cobalt mining, how the race to a green revolution is leading to child labor, labor exploitation and other human rights violations. 
Listen
– webinars, podcasts and videos that share the truth about the mining of cobalt, why it's so crucial to making the batteries for electric cars, laptops and mobile phones and what is happening to the people extracting it.
Find-
even more articles on our
Cobalt Mining page
, or by using the
Global Database
and either typing in specific search terms or ticking some of the suggested search terms on the side bar. 
Act
– sign the petition from
Freedom United calling for laws that put people and planet before profits
, looking at how the private and public sectors are rarely held to account for extractive practices like cobalt mining, that fuel human trafficking and forced labor. 
Sign the petition here. 
For Businesses
Opportunities for Businesses to Promote Child Rights in Cobalt Mining: Save the Children produced a study to shed light on the current situation of children in cobalt artisanal and small-scale mining (ASM) communities and the opportunities for companies to improve child rights. Read the report here.
For Government and Policy Makers
Addressing the social life cycle inventory analysis data gap: Insights from a case study of cobalt mining in the Democratic Republic of the Congo:
With information generated from robust analyses grounded in environmental life cycle analysis (ELCA) and, in the near future, the social life cycle assessment (S-LCA), policymakers, industry leaders, and consumers will be able to better estimate both the social and environmental impacts of the technologies they choose. This report describes exploratory field work in cobalt mining communities in Lualaba Province, the Democratic Republic of Congo (DRC), to identify barriers to and opportunities for collecting better data for conducting S-LCA. The report has recommendations that apply to (S-LCA) of cobalt mining and other systems and, overall, enable more holistic evaluations of emerging technologies' effects on social well-being that are insufficiently robust for use in policy.