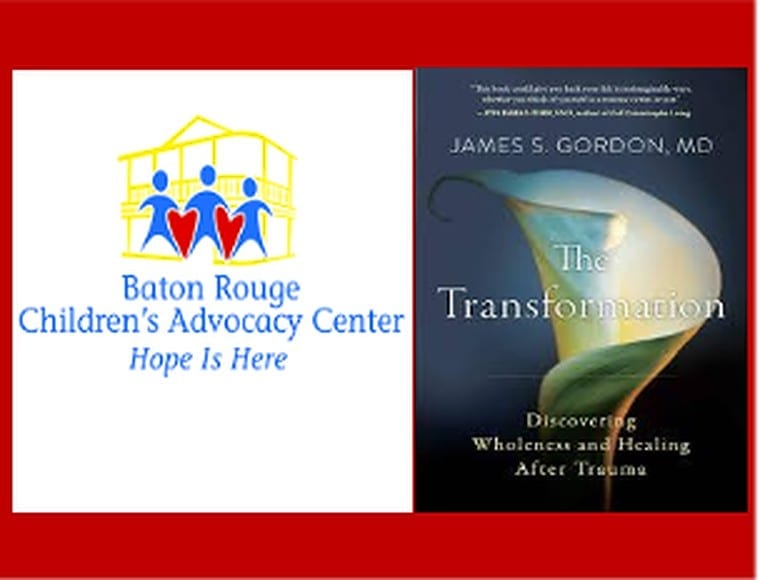 November 5, 2019 By Human Trafficking Search
Bringing "The Transformation" to Trafficked Girls in LA; An Interview with Toni Bankston, LCSW [Part 3]
About the Author
James S. Gordon (Interviewer, author of this blog, and author of The Transformation: Discovering Wholeness and Healing After Trauma) is the Founder and Executive Director of The Center for Mind-Body Medicine. He is a Harvard-educated psychiatrist, a former researcher at the National Institute of Mental Health and Chair of the White House Commission on Complementary and Alternative Medicine Policy, and a clinical professor of Psychiatry and Family Medicine at Georgetown Medical School.

Introduction
Toni Bankston is a clinical social worker. She is Executive Director of the Baton Rouge Children's Advocacy Center (CAC) and this year's "Louisiana Social Worker of the Year." Toni is a long-time Center for Mind-Body Medicine faculty member who has, over the last seven years, developed a groundbreaking program for trafficked girls in Baton Rouge, Louisiana. I did this interview with Toni in Culebra, Puerto Rico, where CMBM was training Puerto Rican clinicians, educators, and community leaders who are meeting the challenges of population-wide trauma in the aftermath of hurricanes and this year's political upheaval.
Part 3 of 3 of this interview transcript:
For part 1, click here.  For part 2, click here.
Jim: You've been a social worker for 30 years, you've worked with every imaginable kind of population and have been trained in many different kinds of therapies. Why have you made The Center for Mind-Body Medicine's techniques and approaches, the ones in The Transformation, so central to what you do?
Toni: Well, this is the most humanistic way I know to work. It has universal appeal. I've seen it work in schools and hospitals, as well as shelters, in New Orleans after hurricanes, down on the Gulf Coast after the Oil Spill. It's universally accepted. People discover that there's a kind of innate familiarity to it: "Yes, this makes sense," people say.  One of the things we say in our groups is that it's so simple, it's mind-blowing. And that's the beauty of it.
The other thing that I can honestly say is that, as a provider, I wouldn't even be having this conversation with you or anybody about this work if I hadn't learned these techniques for myself. When I came to work with you and The Center for Mind-Body Medicine, I was really burning out. It was after Katrina and I was so busy and focused on saving lives that I wasn't taking care of myself at all. Taking care of myself was a completely new idea for me, and it saved me. Now I live it out every day in my work. I'm a receiver of healing, and also a facilitator of healing.
Jim: How do you think you might use The Transformation in the work you're doing.
Toni: One of the things I like about the book is that it's very accessible. It's for professionals, but it's not full of jargon and it's not only for professionals.
My husband, who's in construction, looked at it and what he liked was that he could read on the page how to actually do an exercise. So, it can be a manual for the average person who wants to learn about mind-body skills.
I'd like for all my clients, all these trafficked girls, to have a copy of the book.
Jim: Well, we'll do that! We'll get them a copy! You think they'll read it?
Toni: Absolutely.
Jim: And do you think the girls will recognize familiar stories?
Toni: Absolutely. What comes to mind is Sabrina's genogram – and the alcoholism and addiction in her family, and how she learned to accept what had happened and use the skills to move beyond it.
And then Sally's story, the girl who had such terrible abuse in her childhood  – she was physically abused and raped by her father – and who went to all these different therapies and then came into a mind-body skills group and felt, for the first time, that nobody was trying to "fix her" and she learned and used the skills. Now, she uses them with other people.
I remember when I saw it, it really reminded me so much of the girlsI work with and of what might be possible for them.
Jim: Thanks, Toni.