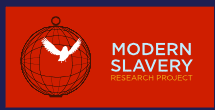 The Growth of Modern Child Sex Tourism
Tourism has seen extraordinary growth over the past 20 years, with the number of international tourist arrivals rising from 527 million in 1995 to 1,135 million globally in 2014. The growth of international tourism coupled with the increased reach and use of the internet has led to increased opportunities for child sex tourism. A recent report released by ECPAT International, the Global Study on Sexual Exploitation of Children in Travel and Tourism, finds that the child sex tourism industry is growing. The booming international travel and transportation industry has provided an enabling environment to the violation of children's rights. This is because child sex offenders make use of facilities offered by tour companies, hotels, resorts, restaurants, roadside rest areas and airlines and also utilize the increasingly advanced global internet connectivity to perpetuate child sexual exploitation.
Despite the perception that most of child sex tourism occurs solely in Southeast Asia, research indicates that more child sex tourism may be occurring in other parts of the world, including in Europe, and the Americas, in part due to the low cost of travel and proximity. For example, there was a recent child sex tourism bust in Colombia. and in the Dominican Republic. Canada and the United States have long been considered source countries for offenders, but they are also, increasingly, destinations. Neither country maintains reliable data on this issue, but there are signs that children are becoming involved at a younger age and that some engage in commercial sex for survival, with indigenous children at particular risk.
ECPAT's report, finds that in the North American context, the sexual exploitation of children in travel and tourism (SECTT) is perpetrated in two main ways: international SECTT and domestic SECTT. International SECTT takes place when North American child sex offenders travel to another country and there engage in illicit sexual activity with a child, a phenomenon also known as "international child sex tourism". Domestic SECTT is widespread and takes a number of forms. While North America is not usually considered a "sex tourism" destination, some research has examined the linkages between sex industries and tourism in a small number of cities. A recent law enforcement investigation in Los Angeles, found over 230 child sex tourists who were travelling to Los Angeles to engage in child commercial sexual exploitation.
Unfortunately, regulations and laws to protect children from the child-sex tourism are not as robust as they should be. Without real measures to ensure their protection, children are left vulnerable and at risk. In Canada, weaknesses include the relative ease with which registered offenders can leave the country and the lack of information sharing between law enforcement and border authorities. The United States faces similar obstacles, however a new law may offer greater protection. International Megan's Law, requires that convicted sex offenders report foreign travel to the U.S. government, and requires the U.S. government to notify destination countries of the individual's arrival. Currently, the Child Exploitation and Obscenity Section of the Justice Department also has a detailed guide on how to report incidents of child sex tourism.
In addition to the existing laws, it is important for communities to be educated about the dangers of child sex tourism and also for consumers to be responsible and to support travel companies that have made public stands against child sex tourism. Check out www.thecode.org for a list of reputable travel vendors.
Ashley Feasley is the Advocacy Director at the Catholic Legal Immigration Network, Inc. (CLINIC).
Photo Credit: The Economist