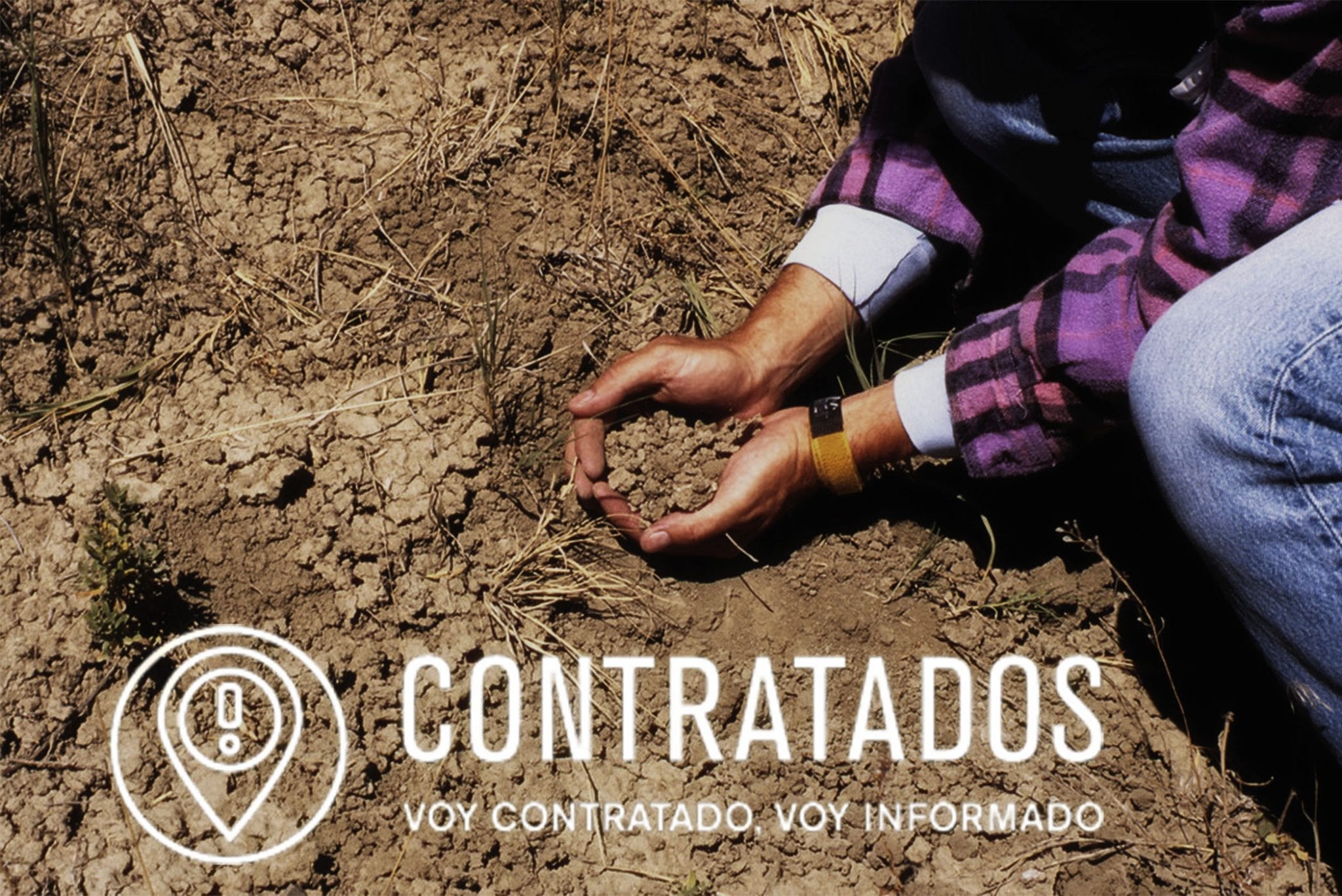 Spotlighting Action: Migrants Empowering Migrant Guestworkers through the Power of Information and Technology at Contratados.org
A guest blog by Evy Peña at Centro de los Derechos del Migrante, Inc. 
Centro de los Derechos del Migrante, Inc. (CDM) is a transnational, non-profit organization dedicated to improving the working conditions of migrant workers in the United States. With offices in Mexico and in the US, CDM's innovative approach to legal advocacy and organizing accompanies workers through legal services, community education and leadership development, and policy advocacy. 
At 28, Elisa and her husband were struggling to provide for their four young children in Ciudad del Maiz, a small community in Mexico. She decided to take a job as a crab picker in the United States with an H-2B visa. 
A note on H-2A and H-2B visas: These guestworker programs allow U.S. employers to hire workers internationally on a temporary basis. H-2A visas are for work in agriculture while H2-B visas cover an array of other industries.
 "In order to support my family," Elisa says, "I had to leave." When she arrived at her workplace, Elisa quickly realized that conditions would be far from what she was promised. Housing was unsanitary; workplace conditions were unsafe, resulting in skin infections for her colleagues; and her employer would not give her enough work to make ends meet. However, Elisa could not leave. Her visa tied her to a single employer and she had to pay the debt she incurred to secure her job. 
Elisa is not alone. Every year, hundreds of thousands of people from around the world are recruited to work in the United States with temporary "guestworker" visas. Guestworker programs give employers and recruiters unparalleled control over the hiring process, increasing vulnerability for workers. Simply put, this imbalance facilitates abuse from the moment workers are hired in their home communities — from fraud and discrimination to exploitation and trafficking. 
The use of low-wage guestworker programs is rapidly growing. In April 2019, DHS approved 30,000 additional H-2B visas for crab pickers like Elisa, hotel workers, and landscapers. The H-2A program for agricultural work has nearly tripled in the last ten years. These government programs are proliferating all around the world, meaning that a growing population of workers is being exposed to abuse as a result of the guestworker program's inherent power imbalance.
At Centro de los Derechos del Migrante, Inc. (CDM), a transnational organization that advances migrant justice, we've spent nearly 14 years removing the border as a barrier to justice. We have documented abuse in guestworker programs, educated thousands of workers about their rights, providing them with free legal support and advocating for policies that respect workers, their families and their communities. 
Now, we're using technology to change the balance of power for migrant workers. In 2014, we launched Contratados.org, our "Yelp" for migrant workers. Co-designed by migrant workers (including Elisa), the Contratados.org platform pools collective worker knowledge and puts it alongside publicly available data from various sources (including the U.S. Department of Labor and media articles). With this data, job seekers can be more informed when making life-changing decisions about migration. 
Contratados allows workers to review employers and recruiters anonymously and securely in order to prevent abuse. It has provided hundreds of thousands of guestworkers with information about their rights. Thanks to Elisa's leadership, Contratados.org has prevented workers in her home community from paying for U.S. jobs that don't exist. The platform was built with and for migrant workers (who face and witness abuse everyday), allowing for an anti-trafficking solution that allows them to share information using technology that is accessible to them.
The next phase of Contratados.org will tackle another systemic issue in guestworker programs: the lack of labor mobility. Workers often remain in abusive workplace conditions because it is virtually impossible for them to find another employer. The upcoming Contratados.org Pathway to Portability will feature job opportunities alongside crucial information about their rights. This job portal will allow workers like Elisa to connect with other companies with valid labor certifications, compare offers and leave abusive workplaces. 
We are piloting the project for nearly 280,000 visa holders in the H-2 programs for low-wage work. However, the model could be scaled to reach millions of guestworkers across industries and markets. By leveraging technology, our pathway to portability will empower migrant workers throughout their journey. It will shape employer behavior, raising labor standards in low-wage industries.
In the absence of government oversight and accountability, technology presents a unique opportunity to shift power dynamics and tackle trafficking with workers around the globe. In a system that favors employers and recruiters over workers, Contratados.org empowers workers like Elisa by providing them with a fundamental element for freedom: choice. 
Image Source: "Soil Survey06.tif" by NRCS Montana is licensed under CC PDM 1.0
[/et_pb_text][/et_pb_column]
[/et_pb_row]
[/et_pb_section]