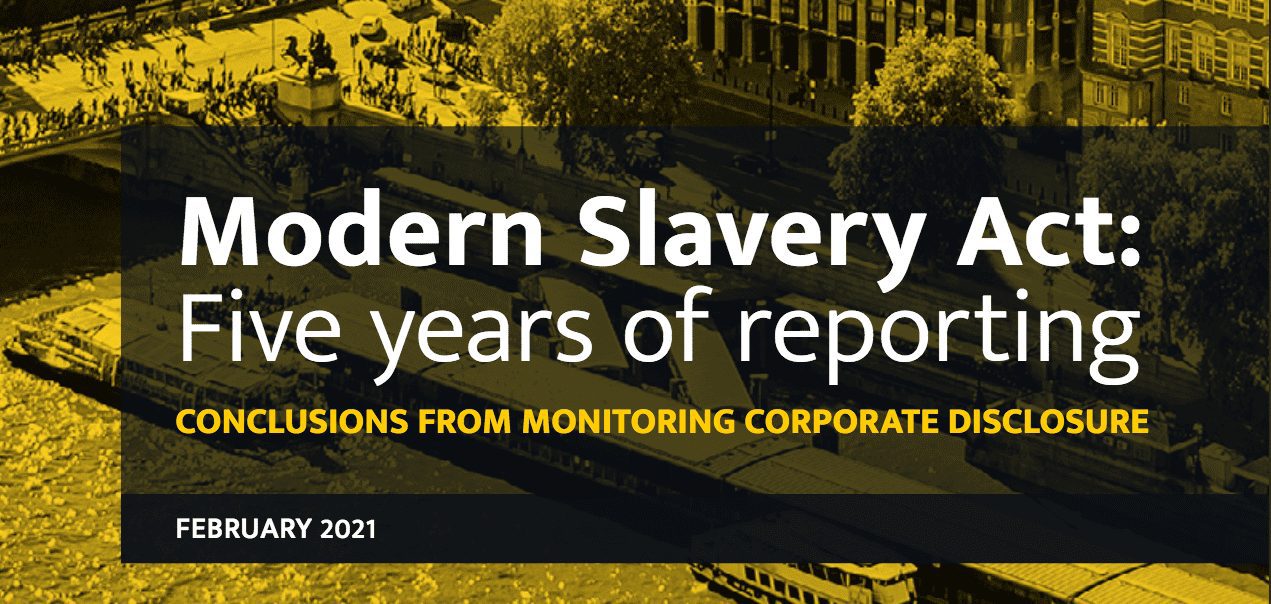 UK Modern Slavery Act: Missed Opportunities and Urgent Lessons
The UK Modern Slavery Act 2015 (the Act) was established nearly six years ago and hailed as a landmark piece of legislation. It was supposed to encourage businesses to remove modern slavery from their operations and supply chains by both introducing transparency requirements for companies and inspiring a 'race to the top' by increasing competition to drive up collective standards.
To monitor the impact of the Act, Business & Human Rights Resource Centre (BHRRC) developed and hosted the only public repository of statements – the Modern Slavery Registry – and assessed compliance from over 16,000 modern slavery statements from some of the largest global companies over the past five years. This analysis, included in a new report, concludes the UK Modern Slavery Act has failed in its stated intentions and that efforts must now focus on more effective approaches.
Key findings:
Despite persistent non-compliance by 40% of companies, no injunctions or administrative penalties have been issued to companies failing to report.
Section 54's lack of mandatory reporting areas has led to companies publishing general statements that do not engage with the risks of modern slavery specific to their sectors and regions of operation.
The Act has not driven significant improvement in corporate practices to eliminate modern slavery.
The narrow focus of the law treats modern slavery as distinct from other forms of labour abuse and disclosure requirements exclude the spectrum of labour abuse risks that could lead to or are a clear indication of modern slavery.
Transparency is necessary but relying on voluntary disclosure is insufficient to prevent the worst forms of labour abuse. Not even the government' proposed amendments to the Act will save it. There is an urgent need for legally binding obligations on companies – properly and forcefully implemented – that go beyond hollow reporting requirements.
Key Recommendations
New UK legislation: a failure to prevent law that imposes legal liability on all companies in all sectors which fail to prevent human and labour rights harms from occurring in their business operations. Companies would have to show reasonable and appropriate human rights due diligence practices as a defence to legal liability.
Import bans: the government should also consider laws that allow for import bans on products linked to severe human and labour rights violations including forced and child labour, to complement the failure to prevent law.
Public procurement: the above legal frameworks must cover public sector procurement given the government's staggering spending power. This would provide government leverage during public contract tendering processes and incentivise companies to improve their human rights due diligence.
Read more here.