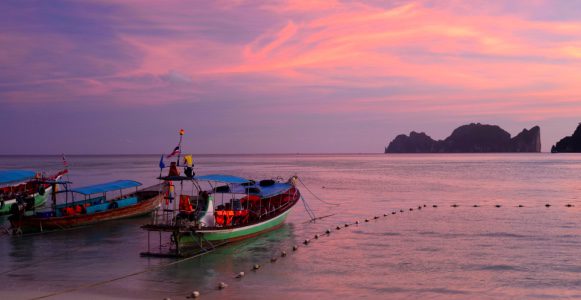 Thai political leadership rolling back regulations that prevent slavery at sea
Thailand's recent election winner Move Forward party and the Prime Minister's Pheu Thai party recently published policy positions that would reduce regulation and transparency around fishing vessels' activities. The problematic proposals include permitting child labor and weakening measures put in place to prevent the abuses and labor exploitation previously documented in the Thai fishing sector.  
Unlocking fisheries would undo hard won reforms
Responding to the proposed roll back, this week 84 civil society organizations (CSOs) released a joint public statement urging Thailand's Prime Minister not to allow a return to past horrors uncovered in Thai fisheries. These groups include the Environmental Justice Foundation, Greenpeace, Conservation International, Oxfam and Oceana.  
Steve Trent, CEO of the Environmental Justice Foundation, said:  
"Thailand can't afford for its fisheries to return to the state they were in before the reforms…(these) hard-won reforms have meant that marine ecosystems in Thailand have started to recover, and human rights abuses are decreasing." 
A report by the United Nations Inter-Agency Project on Human Trafficking from 2009, before the reforms, found almost 60% of migrant fishing crews in Thailand witnessed extra judicial executions at sea among many other forms of labor exploitation and human rights violations. The joint statement calls for the reforms to transparency mechanisms and regulations on illegal, unregulated and unreported (IUU) fishing directives to be strengthened rather than diminished.