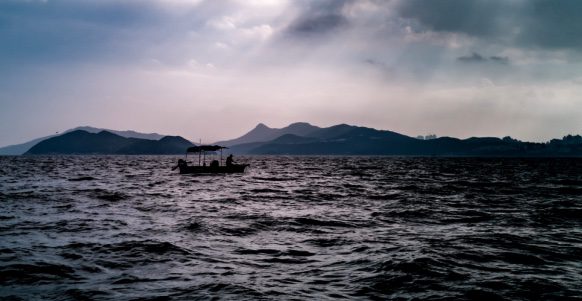 Darien Gap: facing danger in the search for safety
The dense jungle between Panama and Colombia referred to as the Darien Gap, is being crossed by an unprecedented number of migrants and refugees. Over 330,000 people have crossed the Darien Gap since the start of 2023, making it the highest annual figure recorded to date, one in five being a child, reports the UN Rights Office (OHCHR).
OHCHR spokesperson Marta Hurtado describes the physical terrain of the crossing as incredibly dangerous, stating that:
"Traveling on foot through 575,000-hectare jungle was already perilous itself, and a four-to-seven-day walk across the Darien Gap in a dry season could turn into a 10-day trip during the nine-month long rainy season. The harrowing trek involves climbing steep mountains and crossing dangerous waterways."
Those who cross the Darien Gap come from Venezuela, Haiti, Ecuador, Colombia, China, and several other regions. They say they have decided to flee violence and insecurity in search of a life where their fundamental rights are respected.