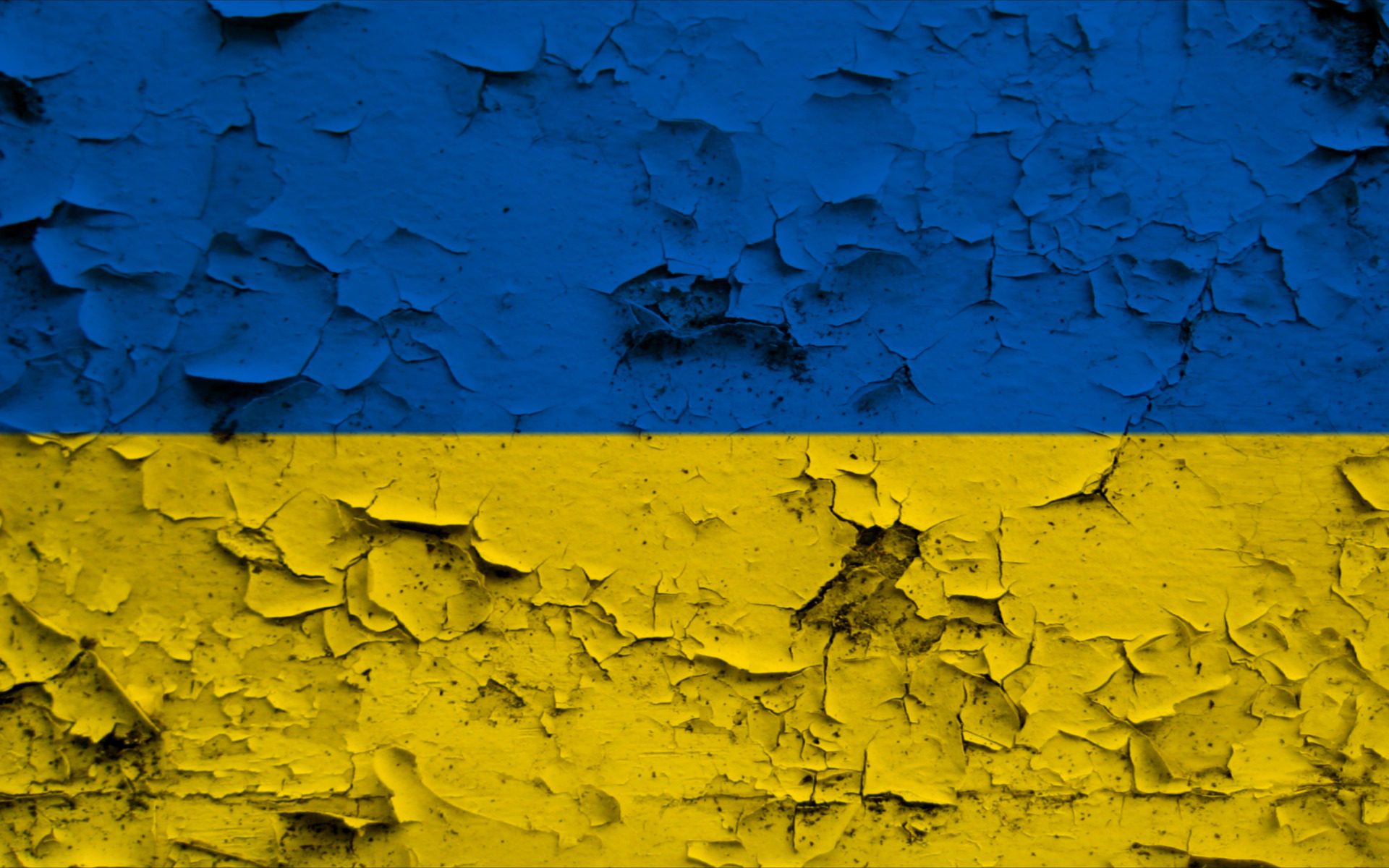 Human Trafficking in Ukraine: Then and Now – War in Ukraine Research Guide
On 24th, February 2022, Russian forces invaded Ukraine. The ensuing war is causing mass displacement both internally and to neighboring countries, rendering millions of Ukrainians increasingly vulnerable to exploitation and human trafficking. Men aged 18 to 60 are prohibited from leaving Ukraine, so the overwhelming majority of individuals fleeing internally and to other countries are women and children, often traveling alone, to uncertain destinations. 
In response, the European Union (EU) and United Kingdom (UK) unanimously approved measures to grant refugee status to citizens and residents of Ukraine, and EU leaders have agreed to provide access to education, healthcare and housing as well as providing employment opportunities for up to three years. While the EU Temporary Protection Directive is a welcome and much needed initiative, there are concerns that these benefits do not extend to all those fleeing the conflict in Ukraine, leaving people of other nationalities who live in Ukraine, exposed to racism and exploitation with fewer safeguards. As Helga Gayer, President of the Council of Europe's Expert Group on Trafficking, remarked, "People fleeing war are physically and psychologically weakened, unfamiliar with their new surroundings and highly vulnerable to falling prey to criminals". Sadly, there is a mountain of evidence that these vulnerable women and children are falling prey to exactly that.
Increasing concern about human trafficking in Ukraine really began in 2014, with the annexation of Crimea by Russia, when there was a marked rise in many types of human trafficking in Ukraine. In particular, a rise in forced labor, illegal mining, domestic servitude, and sexual exploitation, especially in the separatist regions of Ukraine. Children were also hugely affected by the annexation, with an increase in human trafficking through forced labor, including the recruitment and kidnapping of children for use as child soldiers and forced begging. These situations have only been exacerbated by the war.
In addition, Ukraine was still recovering from the economic crisis that resulted from the 2014 annexation, with persistent low employment rates, high gender gaps in employment and labor emigration. Residents of the Donbas (a region in Ukraine) and Crimea particularly, had difficulty in obtaining and renewing identity documents, leading to an increased risk of forced labor, recruitment of child soldiers in conflict affected areas and sexual exploitation, often done by kidnapping and torturing internally displaced persons. These issues are important to note in conversations about the war, as although more than 4 million refugees have crossed over to Europe, the overwhelming majority of displaced persons (more than 6 million) have stayed within Ukraine. All this, alongside the previous forced migration of 1.5 million internally displaced persons in 2014, coupled with the recent invasion, create an extremely favorable environment for human traffickers.  
Although states have rushed to implement a multitude of interventions since the war began, alarmingly, many humanitarian responses to date have been organized ad-hoc by aid groups and individual volunteers. In an effort to help provide support, individuals at the borders as well as residents of EU member states and the UK have opened their homes to refugees. Despite their good intentions, this informal process seriously increases the risk of trafficking and exploitation by both organized crime groups as well as individual traffickers, who station themselves at the borders and take the refugees into their homes. There have been multiple reports of traffickers posing as volunteers at the borders, as well as hosts confiscating refugees' documents, sexually abusing them, and forcing them into domestic servitude. 
The current war and annexation of Crimea in 2014 clearly led to an increased risk of human trafficking for people fleeing Ukraine, but sadly, the issue is not a new one for Ukraine and its neighboring countries. Beginning in 1991, with the collapse of the Soviet Union and the transition in ideology to a market-based economy, opportunities for corruption and crime began to emerge almost immediately, resulting in an increase in the prevalence of human trafficking across Eurasia. As recently as 2021, Ukraine scored 32% and ranked 122/180 on Transparency International's Corruption Perceptions Index. In addition, according to the ILO, unemployment levels have remained consistently high. In 2021 Ukraine had a 9.13% unemployment rating, well above the world average of 6.57%. Porous borders and inadequate protection for victims also enabled human trafficking in the region to grow. The 2021 Trafficking in Persons Report found that the 15 countries that make up Eurasia, which include Ukraine, Russia, the Baltic states and Kazakhstan, have all been found to be both transit, and destination countries for human trafficking, with the majority of Ukrainian human trafficking victims exploited within Ukraine as well as in Russia, Poland, Germany and other parts of Europe, China, Kazakhstan, and the Middle East. 
 As women were excluded from the labor market and high income generating activities in Ukraine and other countries going through capitalization, poverty has increasingly been associated with women through the feminization of poverty. Although economic hardship was felt across the whole of Ukraine, the crisis generated a gendered burden due to the deeply ingrained patriarchal stereotypes of Ukrainian society, in which women are viewed almost exclusively as mothers and homemakers. Although in theory women in Ukraine possess the same social, political, economic, and civil rights as their male counterparts, in practice greater equity is needed, with women continuing to receive lower wages and being given limited opportunities for employment, as echoed in many countries around the world. Consequently, women and girls have been at an increased risk of trafficking, in particular for sexual exploitation and sex tourism. 
Ukraine had an initial strong response to this increased vulnerability, and in 1998 became one of the first countries in Europe to adopt policies aimed at counter-trafficking, two years before the Palermo Protocol. The Palermo Protocol, otherwise known as Protocol to Prevent, Suppress and Punish Trafficking in Persons, Especially Women and Children, supplementing the United Nations Convention against Transnational Organized Crime was signed and ratified by all Eurasian countries, including Ukraine in 2004. Unfortunately all 15 countries adhere to different legal definitions of what is, and what constitutes human trafficking. This ambiguity has led to inconsistencies across the various nations in their response to human trafficking, demonstrated by their different approach to the sentencing of perpetrators and the wide variety of independent services aimed at preventing and responding to human trafficking. On paper, Ukraine's legislation is the most comprehensive regionally which includes various protective and supportive services against human trafficking. In 2011 a comprehensive new law aimed to create standardized legislation across Ukraine to combat human trafficking and rehabilitate its victims. However, due to the long standing stereotype of victims being women and children trafficked for sexual exploitation purposes, services tend to focus primarily on sex trafficking. Other types of trafficking as well as male victims have little to no support or recognition. Prior to the war, there seemed to be a growing awareness of the different types of human trafficking and range of victims, but large groups of victims were still falling through the cracks. 
 The fog of war in Ukraine presents opportunities at many levels for traffickers and perpetrators to exploit huge populations of people on the move. Underlining this point, on the 4th March, 2022, the government of Ukraine communicated its inability to fulfill its duties and laws against the trafficking in persons, referencing the Palermo Protocol, due to the Russian invasion. Clearly, in the aftermath of the recent and ongoing major incidents in Ukraine, human rights violations have been going unreported and unidentified for years. This underscores the importance of support resources coming through official channels along with a coordinated effort to address them. It is undeniable that the war in Ukraine has hugely escalated the issue of human trafficking for both Ukraine and its neighboring states. Adequate response will require cooperation and strategic planning across borders and legislatures throughout Europe and Eurasia. In order to prevent and protect vulnerable individuals from trafficking and exploitation, protection and safety protocols should be strengthened through increased collaboration between authorities and states. Clear guidelines and screenings need to be conducted for any type of help including transportation, accommodation, and employment. Particularly at this time of war, it is essential that displaced individuals are provided support and informed of their rights in a context that is clear and a language they can understand. Given the particular risks and vulnerabilities of children on the move, as well as the significant number of unaccompanied and missing children, specific child protection services and support measures must be prioritized and enforced if there is to be any hope of preventing further exploitation.
Human Trafficking Search's War in Ukraine Research Guide aims to provide basic information on the human trafficking implications of the war in Ukraine, and its effect in Europe more broadly. It also gives some historical context on human trafficking in Ukraine and resources for those who wish to learn more. 
Through this tool, we hope to support constructive and informed dialogue on the war in Ukraine in classrooms, boardrooms and dining rooms. 
By Angela Khalife– Research Fellow at Human Trafficking Search – Security and Crime Science graduate