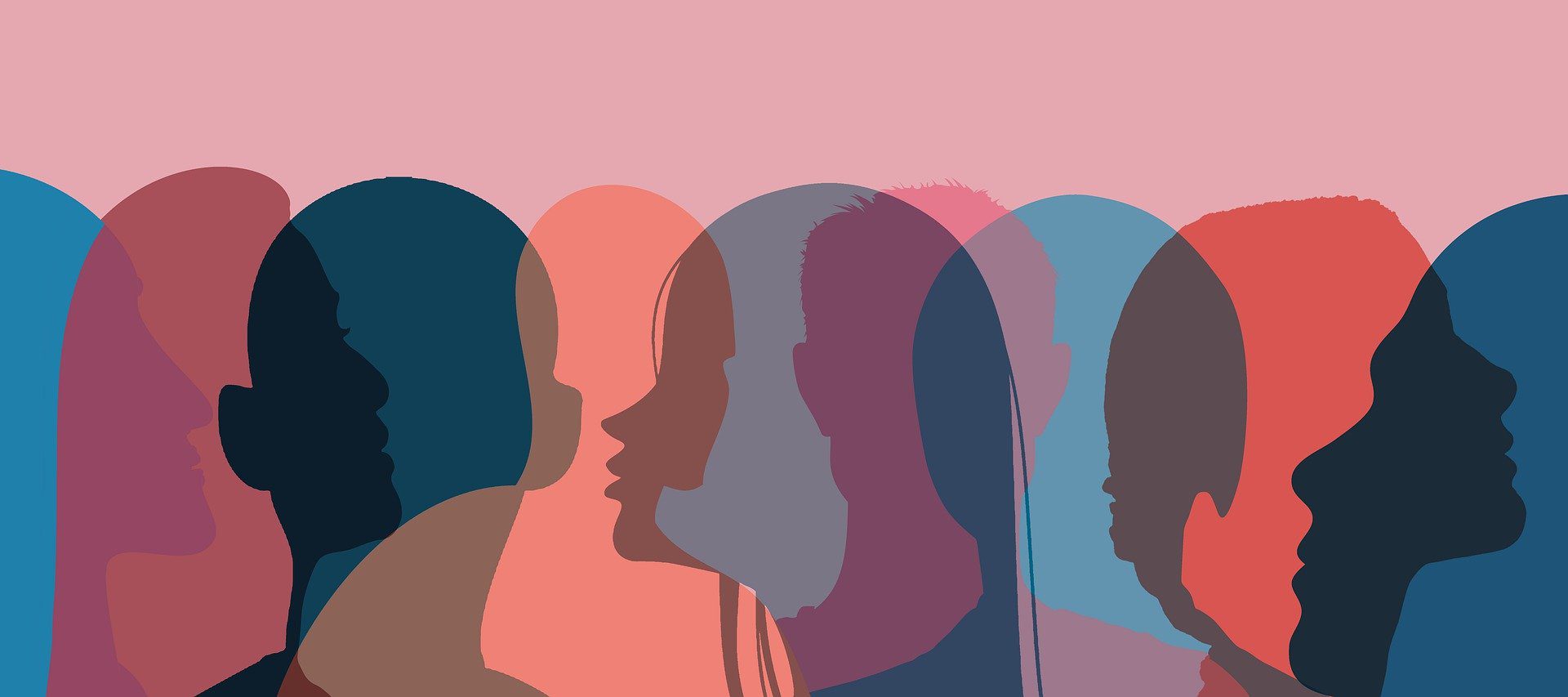 Images in Absentia- Gender and Human Trafficking: The Pictures We Are Missing
The meaning of the words "human trafficking" has expanded over time to include a wide range of crimes, victims, and perpetrators. But if you do a search on Google Images for "Human Trafficking Victims" or even "Human Trafficking" you will get a visual narrative that falls short of the diverse reality for this term. Almost all the images that come up include women and girls, beaten, chained, and/or gagged. What are we missing with these pictures?

In 2015 Mariah Long of End Slavery Now did the same Google Image search. Eerily, but not surprisingly, her search resulted in a strikingly similar set of images to what you see today. Six years on, the narrative of human trafficking continues to be distinctly gendered. Women and girls are presented as the primary, if not only victims of human trafficking, while men are often seen as the sole perpetrators. Such a gendered victim/perpetrator binary is misleading and harmful to both survivors and anti-trafficking efforts.
Are Women and Girls the Only Trafficking Victims?
Last year's UN Global Report on Trafficking in Persons found that in 2018, women accounted for 46% and girls for 19% of detected human trafficking victims. However, this data is representative of only those victims who have been detected, not all those who have been trafficked. Men and boys, as well as those who fall outside the traditional gender binary including transgender, non-binary and gender non-conforming, and intersex individuals, are consistently underreported as victims due to both an individual fear of reprisal, social stigma, as well as institutional assumptions about who is trafficked.
While women and girls do make up a majority of trafficking victims, when combined, men and boys still account for a substantial number of detected victims in this data.  In the UN Report 20% of victims were identified as men and 15% were identified as boys. This shows men and boys are also trafficked at significant rates, in contrast to the picture painted by the Google Image search results.
Interestingly, the UN Report also shows that over the fifteen years prior to 2018,  the proportion of trafficking victims identified as adult women was much lower. In 2004, women accounted for 74% of trafficking victims. It's important to note that this change likely does not reflect a decrease in actual women being trafficked, but rather an increase in reporting on trafficked children and adult men.
This change in data is also reflective of a more comprehensive view of sectors of exploitation. In 2018, roughly half of the victims were found to have been trafficked for sexual exploitation. A majority of these victims were women and girls. Men and boys accounted for roughly 8% of total victims of reported sex trafficking. Yet, sex trafficking of men and boys is vastly underreported. Due to the stigma regarding sexually victimized men and boys in both a cultural and structural setting globally, data often fails to accurately account for the full breadth of victimized men and boys. 
However, as Valiant Richey, the Special Representative and Coordinator for Combating Trafficking in Human Beings for the Organization for Security and Cooperation in Europe, said "Boys, girls, men, and women are vulnerable to trafficking in human beings for distinct reasons and are affected in different ways." Understanding the different ways these demographics are trafficked is key to raising awareness about how to address and identify trafficking of any kind.
According to the UN report, forced labor accounts for 38% of the exploitation faced by detected trafficking victims. Men and boys were found to be the predominant victims of this form of labor trafficking. Shifts in data trends over the past year, which have seen a rise in the number of men and boys identified as human trafficking victims, are reflective of the growing awarenss and recording of labor trafficking as one of the many forms of human trafficking.
Breaking the Victim/Perpetrator Binary: Women Traffickers and Trafficked Men
Along with erasing victimized men from conversations regarding human trafficking, seeing women and girls solely as victims, perpetuates another dangerous binary, one of a victimized woman and the victimizing man. Reducing women and girls to the victim role, eliminates the agency of females as actors independent of violence. In addition, by viewing women and girls exclusively as victims, state structures, often embodied by men, are positioned as being the sole "saviors" or "protectors" of those who are trafficked. Such "protectionist" narratives further exacerbate patriarchal structures and societal perceptions of women and girl's inability to act of their own volition. An example of this is Nepal, which last year proposed a new rule to limit the ability of women under 40 to travel to the Gulf or Africa on a visitors visa under the guise of an anti-trafficking initiative. This is one in a history of legal limitations on the freedom of Nepalese women and their ability to migrate or work both domestically and abroad, packaged as anti-trafficking legislation.
Not only harmful by stripping women of their agency, this binary is simply inaccurate. The aforementioned data shows that while it may be at lower rates, men and boys are also victims of human trafficking, and enacting gender based laws to prevent human trafficking ignores the reality that victimization is not gender based. The data from the UN Report regarding the demographics of perpetrators shows that while roughly two-thirds of those who are investigated, arrested, prosecuted, and/or convicted for trafficking are identified as male, the remaining one-third identified as female. This combined data defies the supposed binary of the perpetrating male and the victimized female.
Breaking the Gender Binary: Transgender and Non-Binary Victims
Beyond the victim/perpetrator binary, this reduction of human trafficking victims to solely women and girls also fails to account for those that fall outside of the traditional gender binary altogether. Along with men and boys, transgender and non-binary victims are often completely left out of any discussion. 
Though there is minimal data regarding the trafficking of LGBTQI+ persons, the few studies that do exist have shown that transgender individuals are especially vulnerable to trafficking, particularly that of a sexual nature. The US State Department's 2021 Trafficking in Persons Report identified transgender victims as being trafficked across multiple US states. Trans victims, especially trans women and girls, were often subject to sexual exploitation. To date, little research exists on the trafficking of non-binary, gender-nonconforming, and intersex individuals and so these victims are likely to continue going uncounted and unheard.
A Clearer Picture of Human Trafficking
The results found on Google Images when searching "human trafficking" represent a window to the broader failure of society at large to account for the complex and nuanced role that gender plays in human trafficking. The reductive narrative these type of results represent dangerously inhibits men, boys, transgender, and non-binary victims from being recognized. This invisibility limits victims' access to gender-specific services for health, housing, and employment or to even be recognized as victims in anti-trafficking discussions. Moreover, this binary enables patriarchal structures and institutions to further limit women and girl's agency in the name of anti-trafficking. We need to expand our vision of who and what human trafficking looks like in order to break the decades-long one dimensional image of trafficking as women and girls bound and exploited as victims. Breaking the gendered binary will enable new possibilities to better support victims, identify perpetrators, and prevent future trafficking of marginalized populations.
Written by Abby Leonard, Research Fellow for Human Trafficking Search