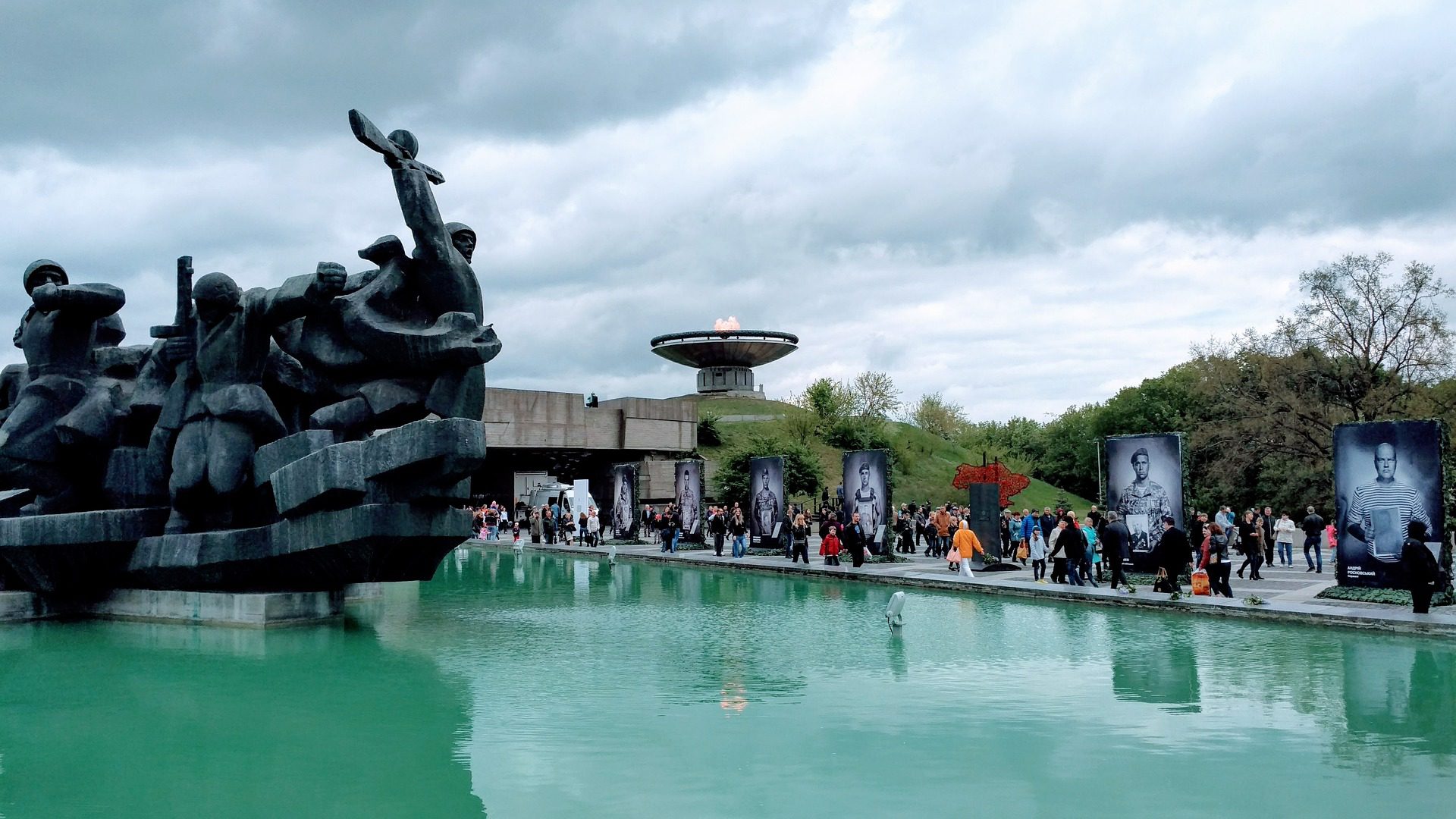 Human Trafficking and the War in Ukraine: A Year Since the War Started
When the war in Ukraine started the people in my home country of Romania united in their efforts to assist the refugees. However, as I followed the news of the war from my current home in the U.S, I noticed that there were important issues very few people were discussing or trying to address. Instead, everyone was focusing on what was in front of them, the violence and destruction, as those issues were urgent and as visible as a neon arrow permanently lit. But due to my own experiences working with human trafficking survivors in Romania, I realized that when all you see is what's in front of you, you're likely to miss what's on the side. In other words, while most people and organizations were tackling the issues of temporary placement and transitional plans – taking people in their homes until they raised enough money to buy them plane or bus tickets to send them to their friends or families in other countries – not many were addressing the dangers of human trafficking that these war survivors were at risk of being revictimized by. In a conflict setting, people flee however they can, with family members or alone, praying that they escape war-torn areas safely and come across loving people who want to help them. But, unfortunately, when you're fleeing from war, you can't do a background check on those who take you in – you must rely on the kindness of their heart. But traffickers are anything but kind – they sense weakness and exploit it. 
Now a year after the war began, Putin's operation to "demilitarize and denazify" Ukraine continues to displace and victimize refugees. As a result, Ukrainians that remained or returned to their country as well as those crossing the border face the ongoing risk of human trafficking for prostitution and pornography, forced labor and criminality, illegal adoption, and surrogacy. The Russian invasion also highlighted existing concerns regarding human trafficking within Ukraine and Europe, and for migrants being smuggled across international borders. Even prior to the official start of the war, Ukraine had seen a surge in human trafficking. According to the International Organization for Migration (IOM), between 2019 and 2021 about 46,000 Ukrainians were trafficked, mainly in Europe. The Russian invasion has only exacerbated this ongoing issue and magnified the dangers of abuse and human trafficking among vulnerable Ukrainians. According to a recent report, the United Nations Office on Drugs and Crime (UNODC) anticipates a 5% surge in the number of human trafficking victims from Ukraine in 2023. During a press conference the Chief of Research and Trend Analysis at the UNODC, Angela Me, expressed concerns about a potential surge in the number of Ukrainian victims fleeing the war, particularly women and children. According to Me, directly following the 2014 conflict in Ukraine, there was a notable increase in the number of Ukrainian victims of human trafficking in Europe and this trend could continue in 2023 with Me stating "Ukrainian victims were the most detected victims" in Europe last year.
Risk Factors
The connection between war and human trafficking is a well-established phenomenon. Wars increase the likelihood of human trafficking occurring within a nation's borders and across them. Displaced populations are particularly vulnerable to being trafficked due to known risk factors such as increasingly dire economic circumstances, a lack of opportunities to generate income, and a disruption of essential services. 
When the news of the war broke in February 2022, thousands of volunteers and civil society organizations lined up at the Ukrainian border to assist refugees with these essential services. Food, water, clothing, and transportation were provided and thousands of others assisted with housing, medical services, and childcare. I was born and raised in Romania and previously worked for one of those organizations, Open Door Foundation, in Bucharest. The foundation works with survivors of human trafficking and provides free housing and extensive services to adult women rescued from trafficking. The foundation also provides services outside of a residential setting to men and children who have been exploited for forced labor, organ harvesting, or prostitution. Through my connection to this work, and as reported by major media, I knew human traffickers and criminal organizations would meticulously place themselves among these volunteers in an attempt to abuse the situation and take advantage of those vulnerable, desperate, and displaced. According to the EU Solidarity Platform, even before the onset of the war, criminal organizations were already operating near the Ukrainian border with other EU countries. And the precarious state of those fleeing the conflict only heightened the potential for traffickers to exploit the suffering of vulnerable displaced individuals for financial gain.
Fast forward to December 2022, when tens of thousands of minors have sought refuge in other European countries; many of them unaccompanied, separated from their families, or crossing the border with adults that were not their parents or caretakers. Children are among the most most vulnerable to exploitation at the borders along with women minorities, individuals with disabilities, the elderly, and those who have previously experienced sexual abuse. The trend of unaccompanied minors crossing borders without a known caregiver is particularly worrisome, especially when considering that many countries do not consistently report data on this aspect of migration. Displacement of these vulnerable populations coupled with the scarcity of basic necessities such as food, water, and shelter expose those attempting to flee across borders to desperate conditions leading to their heightened risk of trafficking. 
For those that stay in conflict zones, a lack of those same essential resources and services due to the war also places them at a higher risk for not just human trafficking, but also physical and sexual violence. The war exacerbated the ongoing human trafficking crisis in Ukraine, and led to an uptick in sexual violence of all kinds. Immediately following the onset of the war, numerous refugees and displaced persons were victimized by sexual crimes, many of which were committed by Russian soldiers. As early as four months into the war, the U.N. had already received 124 accounts of such violence. The distressing reports of purported sexual violence taking place in Ukraine included the case of a woman who was subjected to multiple instances of rape by a Russian soldier after her husband was killed, and a mother of four who Russian soldiers gang-raped in Kherson. But these are not singular cases, and soldiers are not the only ones to commit them. Establishing reliable statistics during a war is nearly impossible and it is likely the numbers of those experiencing sexual violence of some type, including sex trafficking, are significantly higher than what is being reported. According to Pramila Patten, U.N. Special Representative on Sexual Violence, addressing these issues requires a "coordinated regional approach". Patten argues, "Although there is never accurate bookkeeping on an active battlefield, it is clear that in the context of Ukraine, all the warning signals for the commission of atrocity crimes, including conflict-related sexual violence, are flashing red." 
What has helped so far
It became apparent less than a month after the conflict began that EU countries receiving refugees would quickly become overwhelmed with the situation and be unable to process asylum applications within a timely manner. In turn, this would lead to a great number of vulnerable refugees falling between the cracks and becoming highly susceptible to human trafficking. In an attempt to prevent this, The European Commission voted on implementing the Temporary Protection Directive of the European Union, which provides emergency temporary assistance to Ukrainians fleeing the war. Beneficiaries of this directive have the right to receive a residence permit, housing, healthcare, education (for persons under the age of 18), and work within the EU country to which they immigrated. Additionally, after receiving a residence permit in an EU country, beneficiaries also have the right to move freely within other EU countries for up to 90 days over a period of six months. 
By January 2023, almost 5 million Ukrainians had benefitted from programs like the EU's Temporary Protection Scheme and other assistance programs offered by European countries outside of the EU. According to UNODC, programs like these have had a positive impact in reducing the risks of abuse and human trafficking among Ukrainian refugees. "With the regular migration scheme offered by the EU to Ukrainian citizens in the current conflict, the vulnerability to trafficking may be reduced compared to 2014." However, the UNODC qualified this by cautioning that,  "…the risk that the current conflict in Ukraine could generate an unprecedented number of victims remains if mitigation measures are not put in place,".
Humanitarian aid programs, such as Temporary Protection, have made a good start at lowering the risk of human trafficking and exploitation amongst displaced and vulnerable Ukrainians within the EU. As the program allows Ukrainians to enter EU countries legally, receive emergency assistance, travel among EU countries, and integrate themselves in the host countries to which they relocate, they also help in part to prevent illegal migrant smuggling. However, without additional, effective preventative measures from the international community, there is a risk that the present crisis will still result in an unprecedented number of Ukrainians falling prey to trafficking in all its forms.
It's impossible to predict how many refugees have already fallen into the hands of traffickers since the beginning of the war. Unfortunately, these people were first victimized by an unprovoked war of aggression and then re-victimized by a lack of protection at the borders and along their journey. Countless women, children and families, that slipped thorugh the cracks, have become 'another senseless loss in Putin's war.' That is why it is so important for refugees and support providers to understand the possible dangers ahead or around them as this war continues, and the countries that take them continue to work to ensure they are protected and reintegrated into society in a healthy way that keeps them safe from the danger of exploitation and human trafficking at every stage of their journey. 
Lisa Richmond- Served as a social worker at the Open Door Foundation in Romania. The foundation works with survivors of human trafficking and provides free housing and extensive services to adult women rescued from trafficking. While there Lisa taught basic life skills, education and imaginative play to the children and other survivors of human trafficking. Today Lisa is a freelance writer living in Oklahoma.