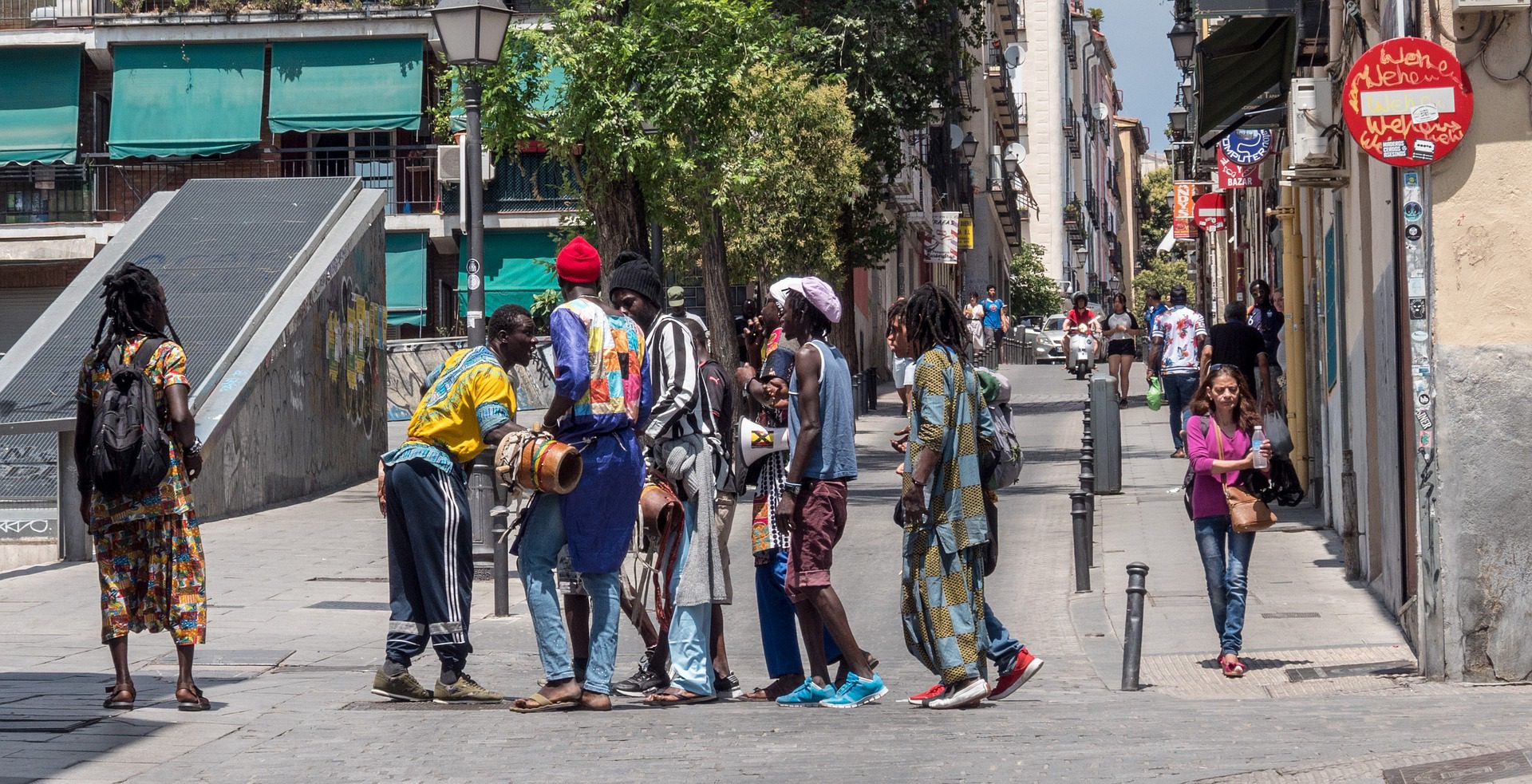 Barriers to Identifying Victims and Helping Survivors: The Case for Considering Culture
Imagine a girl from Bangladesh.  Her family is destitute – floods have washed out their crops and her younger siblings are starving.  The girl, Nishat, is determined to help.  So she talks to her cousin who promises her a job in a restaurant in the United Kingdom. She joins a group her cousin has organized and unbeknownst to Nishat "sold" to another trafficker.  Nishat has incurred debt for transport and false papers but if she works hard and spends little to no money on herself, she hopes to have enough to send home.  When she arrives in Birmingham she and the other girls find that the "restaurant" is a gentlemen's club.  They are taken shopping and given revealing outfits to wear.  They are to dance with men and get them to buy drinks.  The owner of the club does not pay the girls fairly, keeping all the tips for himself.  Nishat survives on leftover scraps from clients' plates and is still able to scrape together money to send home each month.
Finally she decides to find another job.
"If you quit," says the owner, "then I'll be sure to tell your family how you've been making this money they are so happy to receive from you.  How would you like me to send them this?"  He pulls out his phone and shows her photos of herself with tight revealing clothing, dancing and flirting with the customers.
A few weeks later, a friend tells her about a helpline she saw advertised at a bus stop.  "They say they will help us escape this place." But Nishat is afraid she will be deported because she doesn't have the right papers.  She is afraid her family will shun her if they receive the photos, or worse, that her family will be humiliated if the photos are shared more widely.  She is afraid if she talks with the police or a social worker, she will need to pay them to help her and she doesn't have the money. So she stays quiet.
Imagine now, that Nishat is just one of hundreds of thousands of people worldwide. The global network of human trafficking is vast.  Human greed cuts across cultures, and this thriving industry carries people across borders and social contexts. Almost every nation is affected:  as a source of victims, a transit point, a destination, or all three.
The persistence of advocacy groups has helped bring the issue into public awareness, resulting in legislation and funding designed to identify and assist survivors. But in spite of their success in influencing policy, advocates generally agree that it is very difficult to identify victims, to build solid cases against the traffickers, and to help survivors make good use of existing services.
Ultimately, dismantling the trafficking industry requires more than policy. It calls for an examination of the complex web of social, cultural and economic forces that enable trafficking and trap individuals and render them powerless.
Nishat is lured and trapped by conditions and barriers at a variety of levels from societal to programmatic to her own deeply ingrained belief system. If we are to adequately combat human trafficking, we need to understand the barriers at each distinct level.
Societal Context for Human Trafficking:
If Nishat had viable options in her own country, she might not be in her current situation. However, it is not easy for anti-trafficking advocates to influence that. Their limited resources do not allow it. Instead, they must rely on the efforts of large anti-poverty development agencies and government aid initiatives. However, these initiatives have problems of their own, at times reproducing the very dynamics they are trying to eradicate.
Programmatic and Systemic Barriers
Nishat does not understand that victim services and police assistance are offered for free in the UK, and that she will not be expected to pay bribes or fees.  And she imagines that services are coordinated so that if she does not have proper documentation that will mean immediate deportation.   Programmatic and systemic barriers are most often the focus of advocacy organizations. Although significant progress has been made in lobbying for effective anti-trafficking laws and more practical allocation of funds, misinformation continues to dissuade people from seeking help, and intimidation and threats prevent people from testifying against their traffickers.
Victim/Survivor Belief Systems
Nishat's worry about the impact on her family if they learn of what she has been forced to do is a powerful deterrent to request help.  In this case, she has not yet come into contact with a service provider, but it is clear that if Nishat is ever to extricate herself from her situation, she would need the utmost sensitivity and discretion from any helper.
Provider/Advocate Belief Systems
In Nishat's case, advocates might prioritize her immediate safety or the dismantling of a particular trafficking ring, without adequately considering the repercussions in the country of origin.  This, in turn, can dissuade future survivors from coming forward, seeking help, and cooperating with investigations.
It is in the realm of belief systems where questions of culture and cross-cultural communication become essential. This is the first in a blog series examining culture in the context of human trafficking.  Future installments will look in more depth at the impact of belief systems and common pitfalls helpers can avoid.
Sources:
Chico, Laura Shipler (2009) Assisting Survivors of Human Trafficking: Multicultural Case Studies.  Washington, DC: National MultiCultural Institute
Collier, Lindsey (2017)Cultural Competence and Meeting the Needs of Human Trafficking Survivors https://nspnetwork.wordpress.com/2017/01/17/cultural-competence-and-meeting-the-needs-of-human-trafficking-survivors/
Ewing, Heidi (2014) Human Trafficking in Latin America: Culture and Victimization https://repository.library.northeastern.edu/files/neu:336385/fulltext.pdf
Hidalgo, Rosie (2017) Ensuring Access to Shelter and Services for Immigrant Survivors http://nationallatinonetwork.org/images/Ensuring-Access-to-Shelter-and-Transitional-Housing-for-Immigrant-Survivors-10.26.2017.pdf
Martin, Phillip (2013), Trading in Shame: Sexual Exploitation and Shame in Vietnamese Culture http://www.schusterinstituteinvestigations.org/human-trafficking-boston-to-bangkok-6
Shipler, L., Anand R, and Hadi (1998) Cultural Considerations in Assisting Victims of Crime: A Report on Needs and Promising Practices. Washington, DC: U.S. Department of Justice, Office for Victims of Crime
Laura Shipler Chico, MSW. is a freelance writer and author of Assisting Survivors of Human Trafficking: Multicultural Case Studies. She lives in London.