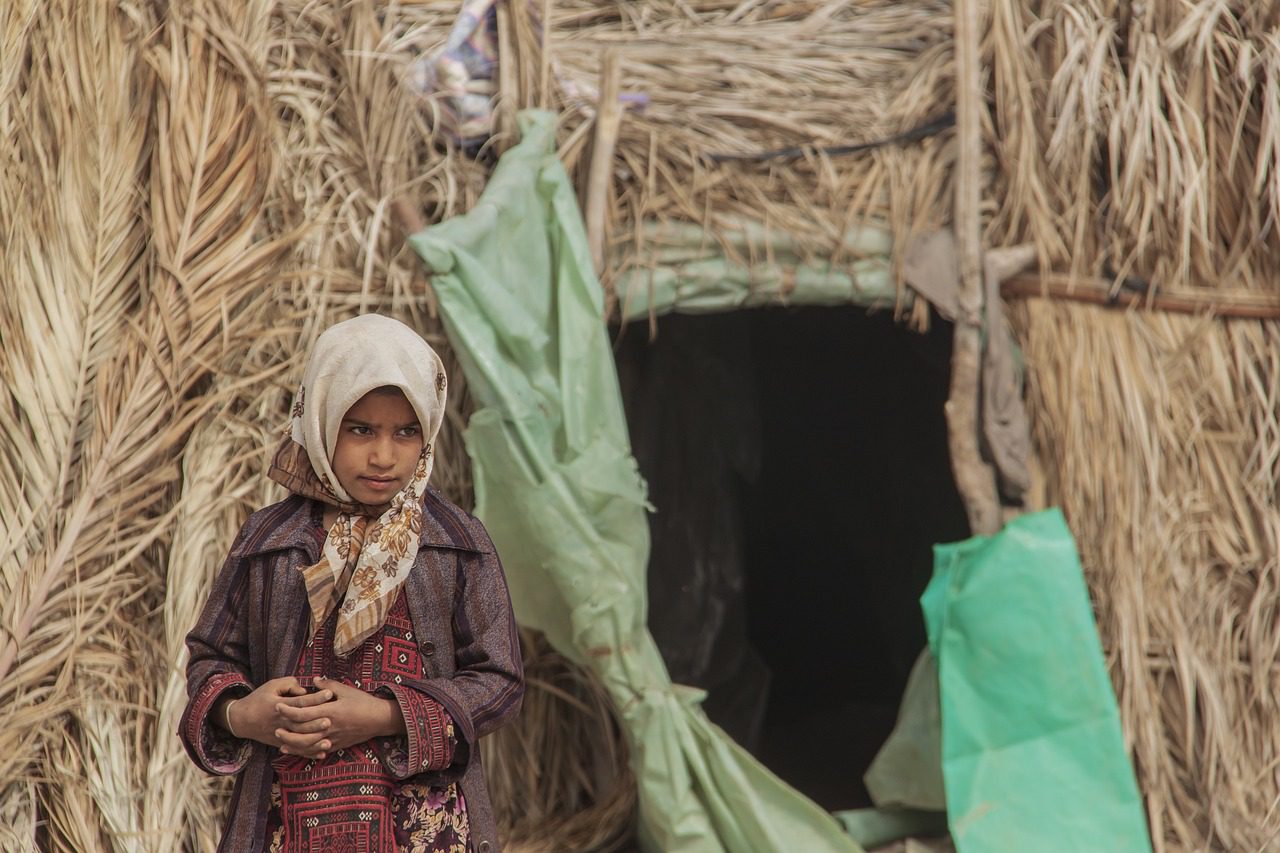 100 Women and 100 Dreams Project: Hafsa and Gul-jan's Stories
This is the third installment in the series, read the first installment, Khorshid and Madinah's Stories here, and the second installment Leilah and Kulthoom's stories here.
As a 10-year-old girl growing up in Iraq, Hasfa* dreamed of becoming a doctor. But her mother forced her to marry a 40 year old man, thinking it would help save her from extreme poverty and her violent father. She remembers the day when she left her home, quivering and crying as she found herself in a situation no child should ever be in. The Global Campaign for the Prevention of Child Marriage (GCPCM) is an ongoing awareness raising campaign that aims to help stop child marriage through education and storytelling. 100 women from around the world who married under the age of 18 were interviewed by the two founders of the campaign, Shahin Gavanji and his brother Jahangir. Leaders on the issue of child marriage in their community, Shahin and Jahangir stated 'Child marriage is a big problem in the world. This physical and sexual abuse of children through forced child marriage is often totally ignored. GCPCM wants to help change that by sharing the experiences of survivors." 
Child marriage is fundamental violation of human rights, which deprives children of their right to education, health and safety. This is Hafsa's* story.
I remember that dismal day when I was 10 years of age, when I found that I should marry in a few days' time. My childhood was a time filled with mostly happy memories of carefree play and excitement and I had a dream of growing up to become a doctor. However, my father was an addict and he had no self-control. He beat my mother almost every day when I was little and never had anything nice to say. We lived in severe poverty and my mother did not want me to live in poverty forever. Her solution was for me to get married and leave their house, but her solution was like a nightmare for me. She used to tell me, "We don't have enough food for you, I should find a husband for you so you will be provided for.". I remember the day when I was 10-years-old, I was sitting on the ground playing when three women came to our house and my mother invited me to come sit next to them. They told me to stand up and they treated me very badly, as goods for sale, and as if they were the prospective buyers. They took off my shirt and pants to see all of my body. These women were my future sisters-in-law and they wanted to find a girl for their brother to marry. 
Two days later, while I was playing in the room with my younger brother, the three women came back to our house with a man with a long moustache. My mother invited me to sit in the room with the guests, I had no idea who they were or what was happening. A week later, I was forced to marry that man and I was taken away from my parents and family. I left with, what to me, was an old man who was about 40 years of age and he meant nothing to me, he was a stranger. When I arrived at his home, I started to quiver and to cry. I was a child in an unfamiliar situation, but when my husband saw my face he said loudly "Don't cry stupid!". In this unknown and frightening situation, there was no one who could understand or help me. As such a young bride, I did not know anything about matrimony and I experienced numerous problems in my new home, including various forms of physical and sexual violence. It is hard to talk about my experiences, the only thing that I can say is a plea to end the sexual exploitation of children since child marriage is manifestation of sexual abuse and should be stopped. 
Gul-jan* was a 14-year-old girl living in Afghanistan when she was forced to marry. Her marriage was a result of poverty, like so many others. Although she didn't want to end her education to become a child bride, her family's extreme poverty led her mother to make a decision about her future without her consent, forcing her to marry a 35-year-old man. This is Gul-jan's story.
I was 14 years old when I was forced to marry. Because of our extreme poverty we had to live in the dugout with our mother, who worked hard in the garden to grow vegetables to sell in order to make a living. My father sadly passed away when I was 5 years old, leaving us very lonely and without a good source of income. There were three of us my mother had to support as I have two other sisters who are younger than me. My mother worked every day in the fields and the garden from dawn till dusk, but still we lived from hand to mouth. I had blonde hair and blue eyes and many said I was very beautiful, our neighbors liked to call me "blue eye". There was a foreman in the field who was responsible for overseeing my mother and all the field workers. Almost every night he came into our shanty house to bring some bread, sugar and tea. I remember during those days I called him uncle, but he always said "Don't call me uncle, you can say my name". I thought of him only as a kind friend at first, but over time I saw that he looked at me in an openly lecherous manner. After a few months, my mother called me into the house and told me that I was to marry him. Due to his position, he put my mother under pressure to force me to marry him. I remember that day so clearly, I asked my mother not to allow this, that I don't want to get married. But my mother said we don't have any way out and she didn't explain it to me anymore. I asked my mother "Who is it that I must marry?" she answered "My boss". I did not have a lucky life and no one can imagine my feelings that day when a person who I called uncle became my bridegroom. Two months later, we got married and one year later I was pregnant, I was 15 years old. I cried a lot when that happened because I was too young to become a mother, I had several dreams for my future and now they would always be just dreams.
Over the next eight years I had 3 children, then my husband moved away to another city to get a new job. Five months later, he married another girl. My children and I were still living far away from him and didn't see him for a long time, he only sent money sometimes to help us. But, after two years he cut off even our monthly money. I thought maybe he was sick or he ran into problems so I went to the city he now lived in and tried to find him. I found that he was living happily and building a new life with his new wife. He had forgotten us, so I went to his workplace to find him. When I found him I asked him to please help us, but he yelled at me and beat me brutally, grabbing my hair and kicking me out of his workplace. I was a completely miserable person, shamed and left behind. I had to return to my mother's house and work in the field alongside her to support my family now that my husband had abandoned us. I ask you to support organizations that help single mothers financially and to provide more job opportunity for these kind of women, and to stop child marriage in the world.    
According to Plan International, 12 million girls marry before the age of 18 each year. The reasons for this are complicated and range from gender inequalities and failure to enforce existing marriage laws to parents seeing marriage as a form of protection from violence for their daughters or a way to mitigate/alleviate grinding poverty. But contrary to ideas of protection, studies show that due to power imbalances, like Hafsa's marriage at 10 to a man the age of her grandfather, girls who marry young are more likely to experience violence, abuse and forced sexual relations.
Every three seconds, a child becomes a victim of marriage. This egregious child rights violation robs millions of their childhoods, substituting a life of misery and hardship.
Girls like Gul-jan*, who at 14 was forced to become the wife of a 35-year-old man and then left alone to raise their three children. Join our movement to end forced child marriage and help girls like Hasfa and Gul-jan. 
Sign the Freedom United petition to make child marriage illegal everywhere.
To learn more or help with this campaign follow GCPCH on twitter: https://twitter.com/GCPCM2
*Names changed to protect survivors