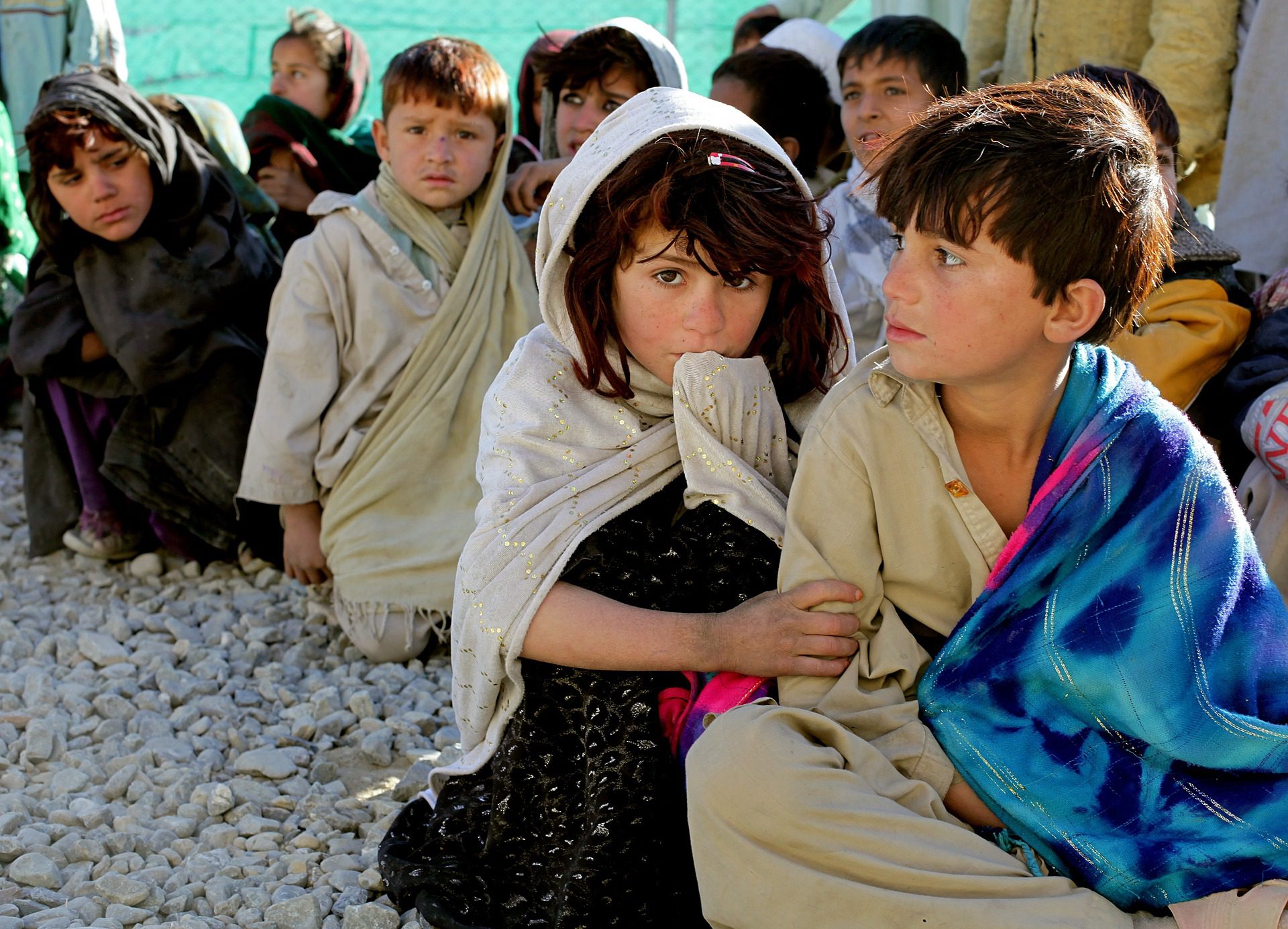 100 Women and 100 Dreams Project- Khorshid and Madinah's Stories
Think back on your childhood for a moment, can you remember a day you were playing outside with friends, the sun slowly going down as you laugh and run around? Amidst the laughter you hear your mother's voice calling you to come in as it is almost dinner time and guests are coming tonight to eat with you. She asks you to wash your face and change into something clean before they arrive. For many of us the memory, while peaceful, is a fairly ordinary one. We likely went inside, cleaned up and sat down to dinner at home with family and the special guest. But not for *Khorshid, a young girl from Afghanistan, for her this typical childhood day ended very differently. The Global Campaign for the Prevention of Child Marriage (GCPCM) is an ongoing awareness raising campaign that aims to help stop child marriage through education and storytelling. As part of the campaign,100 women from around the world who married under the age of 18 were interviewed by local volunteers. One of the founders of the campaign, Iranian community leader Shahin Gavanji, stated 'Child marriage is a big problem in Iran as well as other parts of the world, in addition to child labor. The physical and sexual abuse of children [is] totally ignored.' GCPCM wants to help change that by sharing the experiences of survivors. This is *Khorshid's story.
I will never forget that dark day. I was out playing with my friends in the yard when my mother called to me and said: "Wear good clothes for tonight because we have guests!". Excited, I asked my mother who are the guests that are coming? She said they were coming to propose my marriage. It was a terrible shock for me when I heard the news that I should get married. I felt numb at first, and I was unable to talk. Then I started crying and said to my mother "I don't want to get married, I want to go to school!" but she strongly disagreed with me and refused to pay attention to my cries, instead she said" Listen to me, be careful, you must refrain from disagreeing in front of your father since if you do, he will kill you." I felt afraid and hopeless after hearing all this. I wanted to go to school and play with my friends, but no one heard me when I begged them to stop this marriage .  
To me, it was a tragedy that I had to marry a man who was 20 years older than me and already married. I think poverty played a crucial role in my being married so young. My father was a worker and we were very poor, my mother thought that my marriage would provide financial support for our family. I strongly believe that child marriage is a violent and abusive practice since children don't know anything about matrimony and all that things involved with being a wife and mother. I was 11 years old when I was married and had to become engaged in adult issues that I was not yet ready to handle. I experienced a miscarriage at a young age and my first baby was born when I was 15 years old. The Global Campaign for the Prevention of Child Marriage is raising awareness about child marriage but I would also like to raise awareness about other factors like poverty, culture, and a lack of education that cause child marriage in many societies around the world.
When I was a child I had a dream of going to school and achieving success. Today I feel a pang of nostalgia when I remember my childhood. I think of myself playing with my friends, I was like a free bird. I have a message to share with all parents, please stop child marriage and allow your children to fulfill their dreams. 
*Madinah was a 13 year old girl also living in Afghanistan when she was forced to marry. Her marriage was a consanguineous marriage, or cousin marriage, a type of interfamilial union between two blood-related individuals who are second cousins or closer. Without her knowledge, her father met with her aunt and uncle to arrange for her to marry her 16 year old cousin who was more like a brother to *Madinah than a cousin. This is *Madinah's story.
When I was a child, I wanted to be a teacher, be independent and stand on my own feet. The decision my parents made (for me to get married as a child) was like a storm in my life, preventing me from pursuing my dreams. 
I remember the day when my grandfather, my aunt and my uncle came to our house and sat down to talk with my father. I found out that my father had agreed I was to marry my cousin. From that point, the world collapsed around me. Up to that day, I had never given marriage a thought. I told my mother and father that I didn't want to get married. I asked my mother "Do you want to kick me out of the house? Why? I didn't do anything wrong, I want to stay at home and continue my education." I kept trying to talk to my parents since I didn't want to get married but my father told me "Stop talking or I will lose my temper! You will get married to him, you have only one option 'accept'!" After that I was too frightened to talk any further and a month later we were married.
Being married as a child adversely affected my behavior, and the negative changes I went through are immeasurable. The marriage had a negative impact on my husband's life too, as he was also a child. After getting married I discovered that he was forced to marry me against his wishes. He was upset about the loss of his previous life and could not find a good way to unleash his feelings. This meant that sometimes his behavior towards me was odious and abusive. When we were married, my uncle gave us a small room at the back of his house to live in. My new living situation was very difficult as my family changed their behavior towards me. In my new role as daughter-in-law they now looked at me as a woman, but I was still only a small girl. My mother-in-law treated me very badly and had adult expectations of me. The family forced me to wash all of their clothes, clean the house and prepare and cook all the meals. I had to forget all about myself and my dreams.    
Our marriage was the result of an agreement between our elders and who didn't pay any attention to our feelings or desires. It is due to this forced arrangement without our say that we faced so many serious problems. In my opinion, instead of early marriage, parents should maximize the potential of their children.  I hope that this campaign will share more of our stories with the world and help rescue girls from this kind of life.   
According to Plan International, 12 million girls marry before the age of 18 each year. The reasons for this are complicated and range from gender inequalities and failure to enforce existing marriage laws to parents seeing marriage as a form of protection from violence for their daughters or a way to mitigate/alleviate grinding poverty. But contrary to ideas of protection, studies show that due to power imbalances, like *Khorshid's marriage to a man 20 years older, girls who marry young are more likely to experience violence, abuse and forced sexual relations. 
Allowing girls to go to school gives them more choices and opportunities, providing tools for them to not only play an active role in their communities but help break the cycle of poverty. The United Nations views child marriage as a human rights violation, removing a girl's agency to make decisions about her own life and often robbing her of a life free of violence due to spousal abuse and frequent pregnancy and childbirth, resulting in higher than average maternal morbidity and mortality rates. GCPCM is a fledgling grassroots campaign run exclusively by volunteers who live in locations around the world where child marriage is a common occurrence. The interviews were done by these volunteers, talking to women in their communities eager to tell their personal experiences towards helping prevent other young girls from being forced into child marriage. GCPCM believes sharing the stories of these survivors will act as a powerful tool to empower girls and parents globally and help prevent child marriages in future. 
*Names changed to protect survivors
To learn more or help with this campaign follow GCPCH on twitter: https://twitter.com/GCPCM2