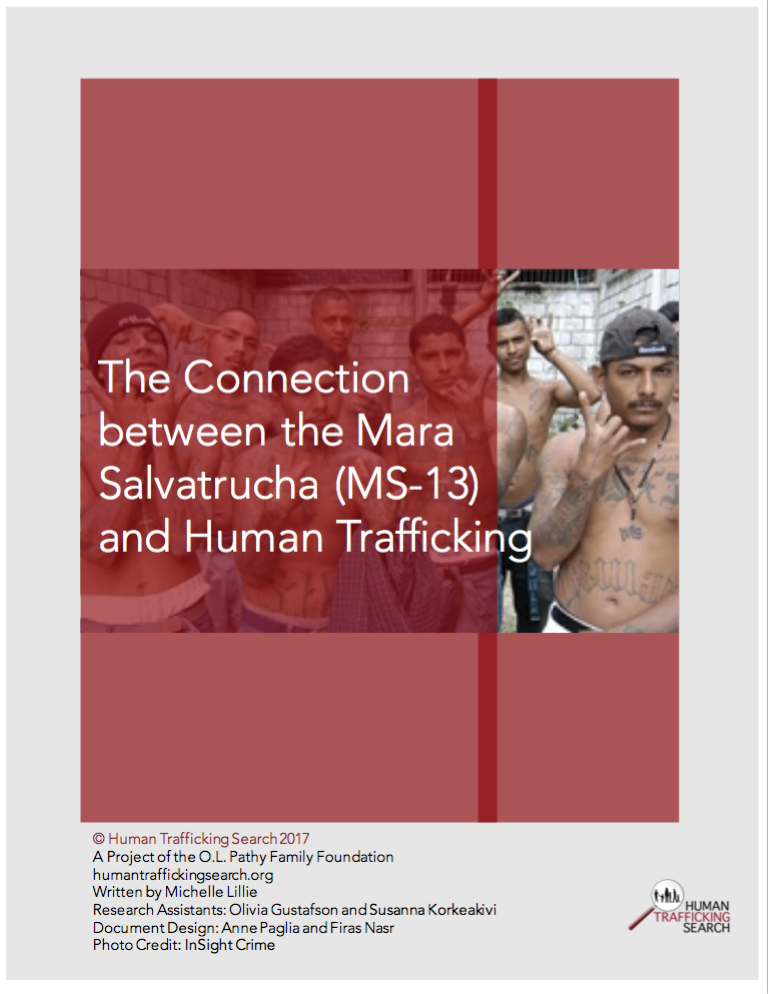 The Connection between the Mara Salvatrucha (MS-13) and Human Trafficking
Michelle Lillie
The Mara Salvatrucha, better known by their acronym MS-13, is one of the largest and most violent transnational criminal organizations in the world. Their motto is "Kill, Rape, Control."9 Since the 1980s, MS-13 members have typically engaged in a wide range of violent and criminal activity including, "drug distribution, murder, rape, prostitution, robbery, home invasions, immigration offenses, kidnapping, carjacking/auto thefts, and vandalism."10 More recently there has been a rise in MS-13 engaging in various forms of human trafficking. This paper seeks to explore the connection between the MS-13 and human trafficking.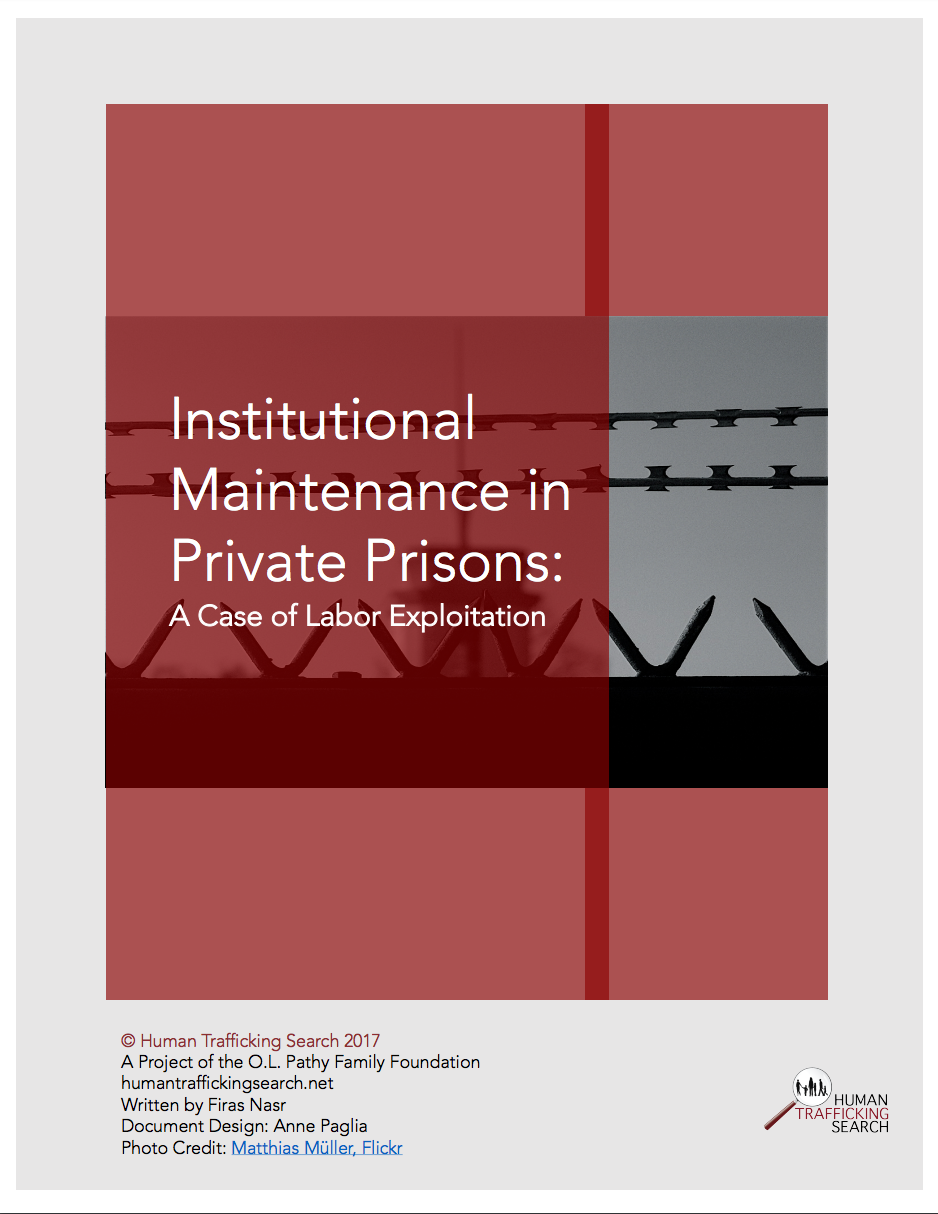 Institutional Maintenance in Private Prisons: A Case of Labor Exploitation
Firas Nasr
Within the debate of penal labor, one commonly ignored aspect is the use of labor in contract facilities, also known as private prisons. Private prisons account for 16 percent of federal prisons, eleven percent of federal inmates respectively. Given the corporate nature of private prisons, questions arise regarding whether penal labor in private facilities is exploitative. This study examines the use of penal labor for institutional maintenance by federally contracted private facilities. Findings indicate that penal labor in contracted facilities operates in a similar fashion to labor in public prisons. The author argues that the nature of privatization and profit-driven incarceration in private facilities renders all forms of labor paid less than US minimum wage to be exploitative, thus classifying penal labor for institutional maintenance in contact facilities as labor exploitation. Findings also indicate that forced labor may be occurring as a result of penal labor policies in private facilities. Recommendations for the Bureau of Prisons, state departments of corrections, anti-trafficking practitioners, private companies and investors, and students are listed.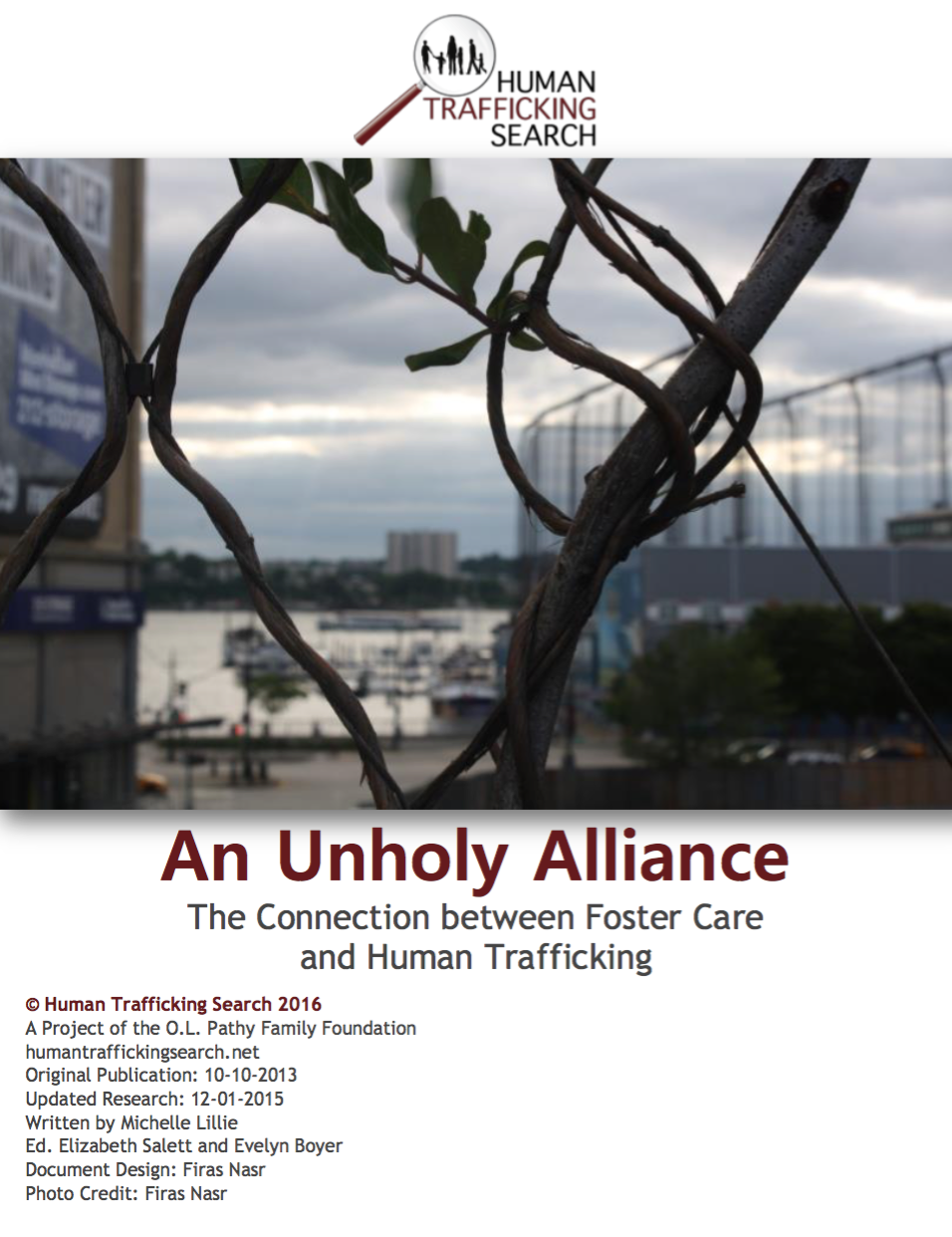 An Unholy Alliance: The Connection between Foster Care and Human Trafficking
Michelle Lillie
It is general knowledge within the anti-trafficking community that children facing abuse, neglect and parental substance abuse are at the greatest risk for human trafficking. Yet very little research has connected these same abused and neglected children that are currently in foster care with human trafficking. This paper examines the connection between foster care and human trafficking in the United States with special emphasis on sex trafficking.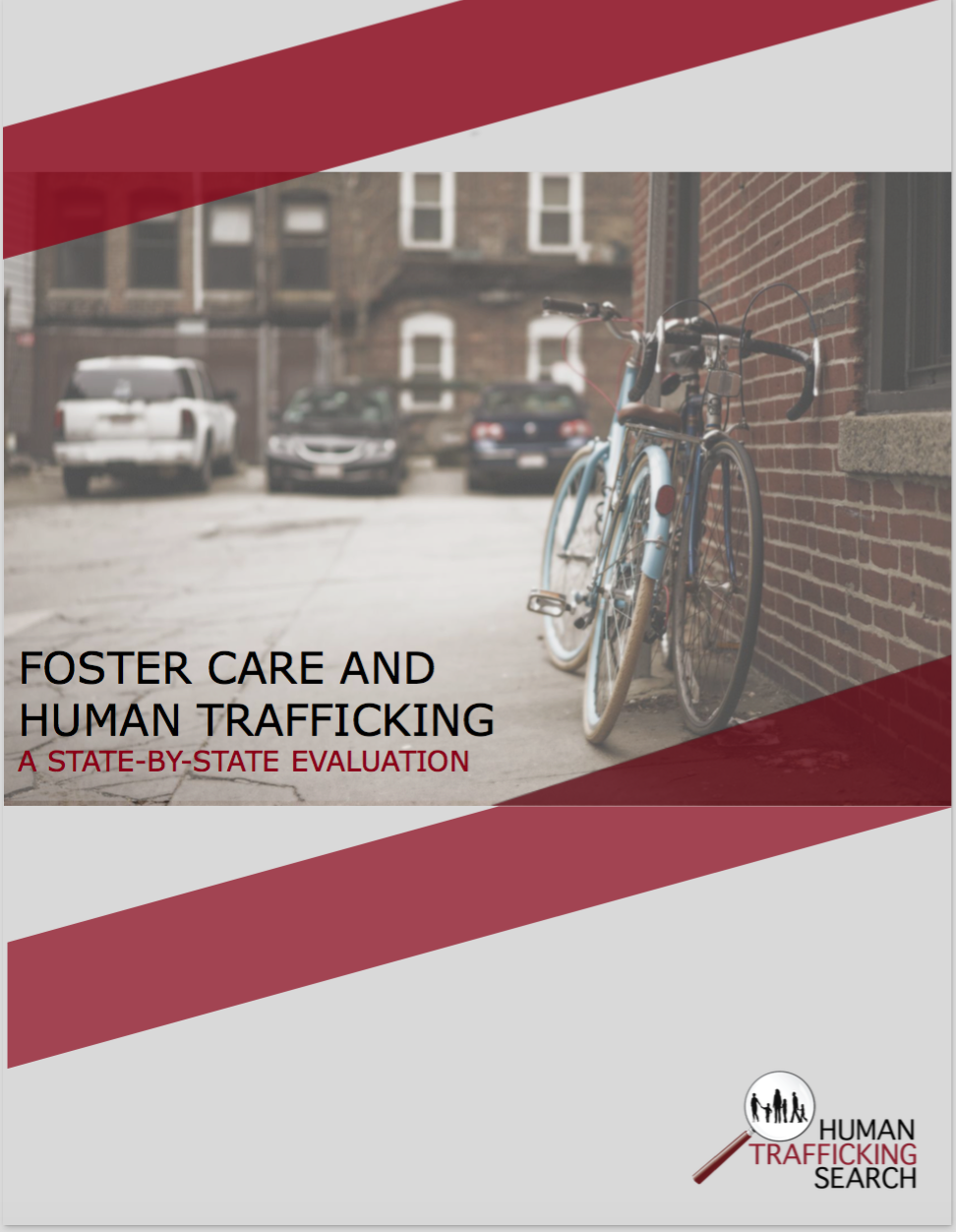 Foster Care and Human Trafficking: A State-by-State Evaluation
Firas Nasr, Nora Coyne, Joanna DiBiase, and Winnie Chu
This study develops a robust set of criteria to evaluate states on their anti -trafficking protections for youth within the foster care system. Each of the fifty U.S. states (and the District of Columbia) is given a score based on their success in meeting the requirements presented in the criteria, all of which play a crucial role in preventing children from being trafficked from the foster care system. By grading the states on a detailed 32 -point scale, this study highlights the areas where states have been successful in deterring trafficking from foster care, and more importantly where states lack protections. In addition to detailing the necessary measures to prevent human trafficking from foster care and scoring the states based on these criteria, this study offers an analysis of current trends in foster care and human trafficking legislation and makes recommendations on both the national level and the state level to improve legislation and protections on this unique issue.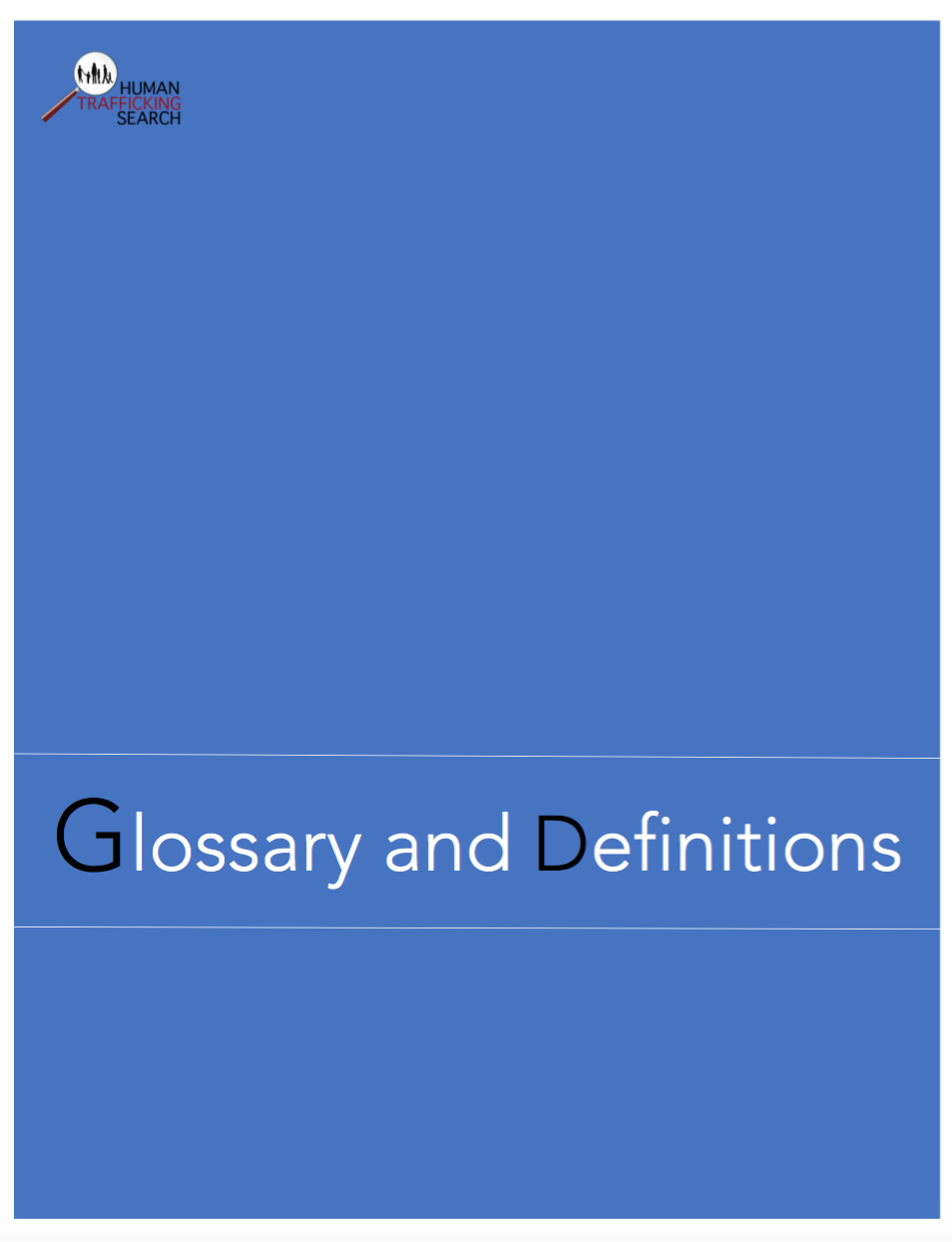 Glossary and Definitions
HTS Staff
A glossary of terms related to human trafficking and modern-day slavery and their definitions. Compiled by Human Trafficking Search.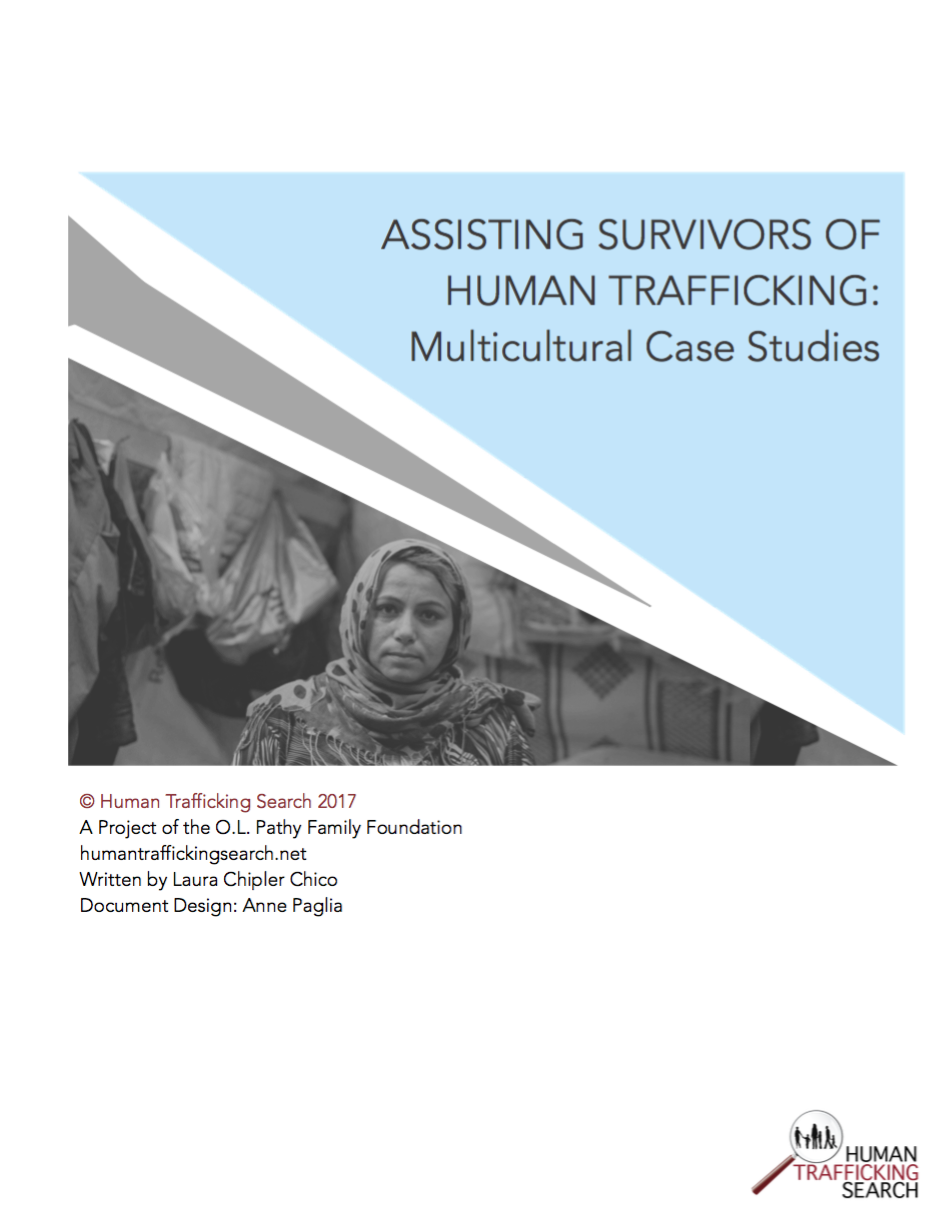 Assisting Survivors of Human Trafficking: Multicultural Case Studies
Laura Chipler Chico
This book uses fictional case vignettes  based on true stories and on real dilemmas faced in the field. They highlight the obstacles to successfully identifying victims and getting to the truth in interviews. They illustrate the hidden reasons many victims stay in abusive situations, though their chains might not be tangible or easily understood by an outsider. The case studies explore the pitfalls and challenges to designing and implementing culturally competent interventions that do not re-victimize or re-traumatize survivors. They grapple with the additional challenges of working through an interpreter and collaborating effectively across sectors to prosecute traffickers and protect victims.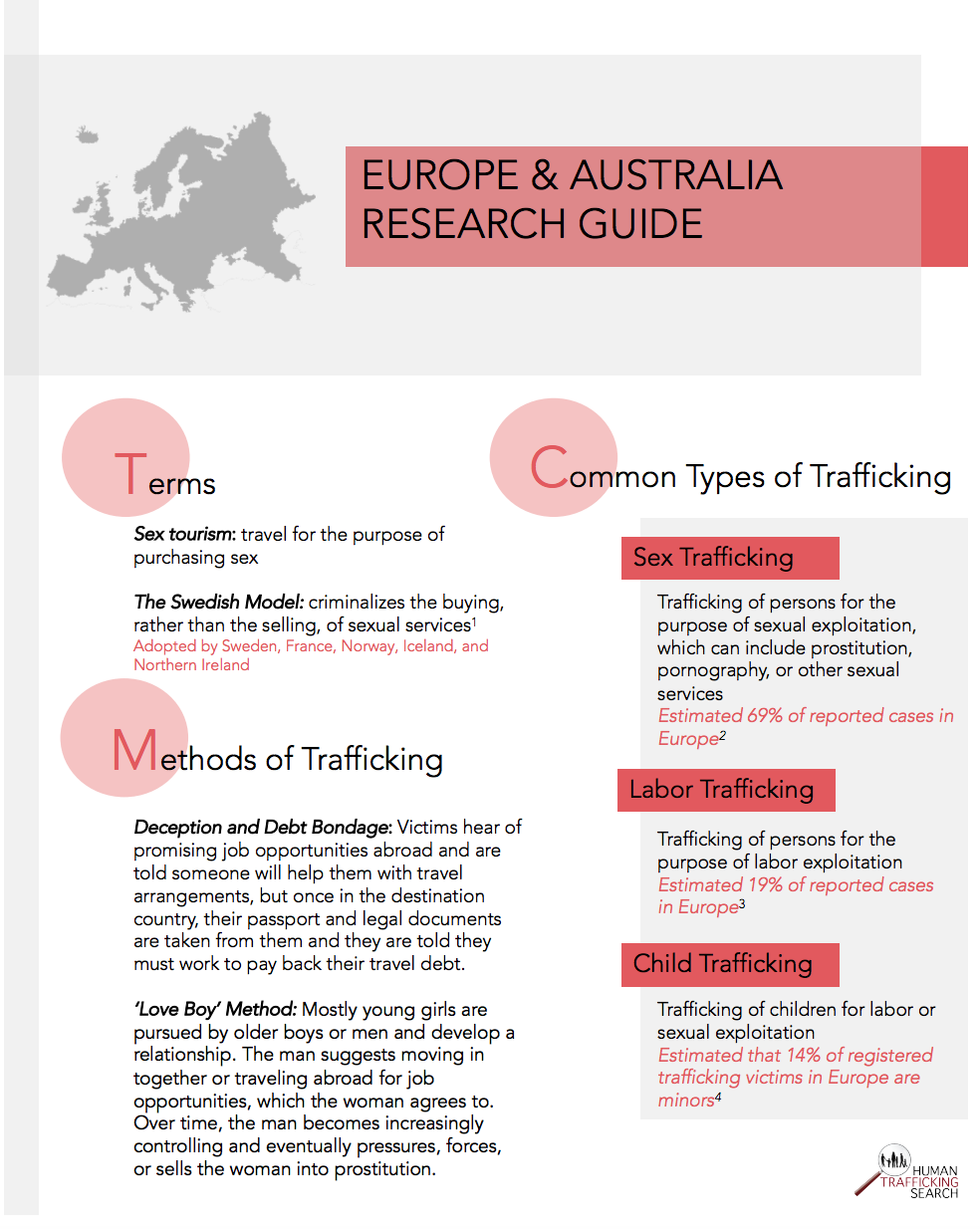 Europe and Australia Research Guide
Nora Coyne
A research guide produced by Human Trafficking Search for students and researchers interested in conducting preliminary research on the region.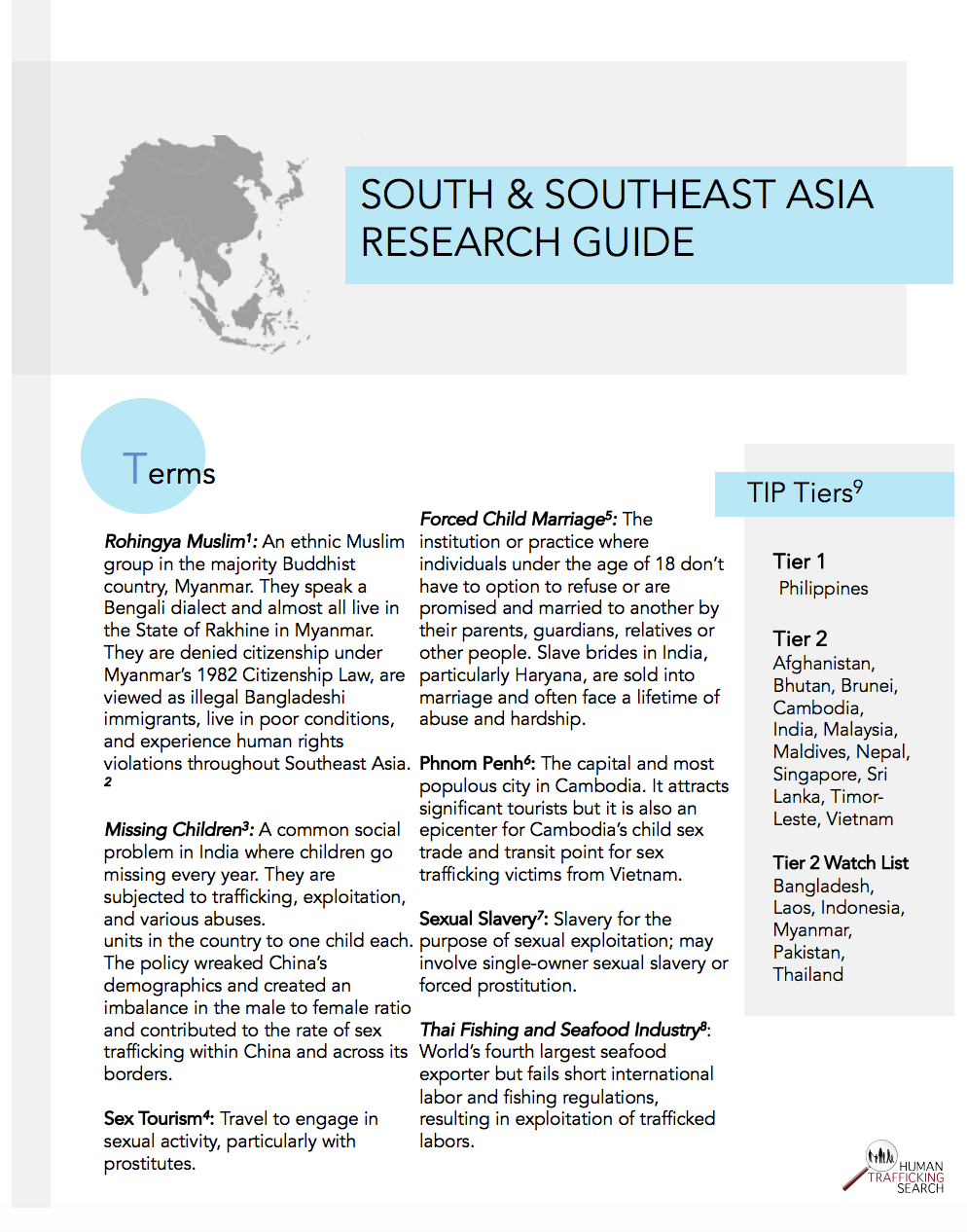 South and Southeast Asia Research Guide
Winnie Wei-en Chu
A research guide produced by Human Trafficking Search for students and researchers interested in conducting preliminary research on the region.