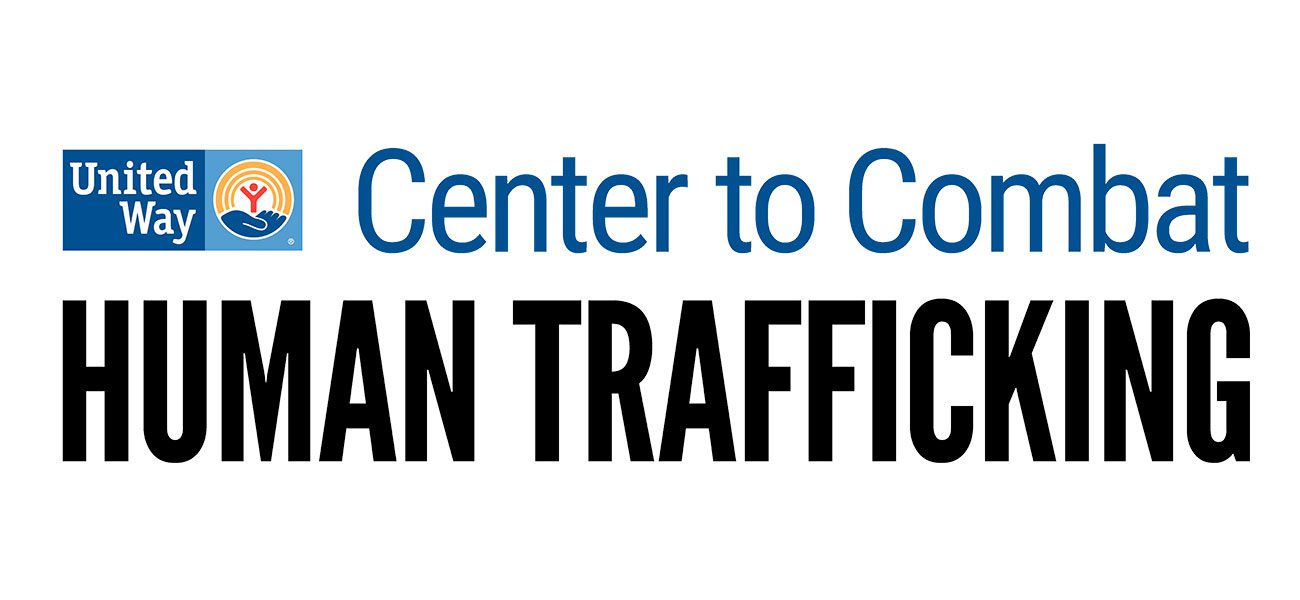 United Way's Center to Combat Human Trafficking: A Global Center to Accelerate Action
Human trafficking is one of the world's most prolific injustices and profitable crimes.  It is illegal everywhere, yet happens everywhere, and it generates an estimated $150 billion dollars each year.  At this rate, traffickers make more illicit profits per day than the anti-trafficking movement spends in a year to combat them.
Human trafficking is a complex issue that does not occur within a vacuum. Human trafficking can happen to anyone, but it most often happens to people of color and members of groups who suffer systemic discrimination and marginalization because of their sex, gender, ethnicity, tribe, caste, religion, sexual orientation, and more.  Lack of access to essentials such as education, health care, and financial stability are root causes that limit opportunity, exacerbate systemic injustices, and create vulnerabilities to trafficking.
The COVID-19 pandemic and its disruptive economic effects have made even more people vulnerable to human trafficking.  Recent research from the United Nations found the "economic fallout and job losses due to the coronavirus pandemic" exposed millions of people around the world to increased risk of trafficking.
As a complex issue, human trafficking requires a united and coordinated approach from those working to end it.  No single community, organization, corporation, or government can end human trafficking alone, but an approach that unites all stakeholders is our best hope.
United Way's Center to Combat Human Trafficking is uniquely positioned to convene stakeholders, help the movement evolve, and nurture unity across industries. The network of over 1,200 United Ways in more than 40 countries provides us with unparalleled reach to build bridges between anti-trafficking organizations and others working to improve social fairness, racial and gender equity, and inclusion for marginalized groups at the local, regional, national, and international levels.  United Way is well suited to bring together leading organizations to drive a more powerful, unified strategy for combating trafficking globally.
Since 2015, the Center has been leveraging the United Way Network to address human trafficking at the local, national, and international level.  We are working to create effective community-based solutions, galvanize collaboration across sectors, and build public and political will to support, fund and scale strategies across the world that find, stop, and prevent human trafficking. We are innovating where needed, uplifting good work already being done, and utilizing the United Way network to scale the anti-trafficking movement.
The Center's Community Impact Programs with local United Ways in Atlanta, Georgia, Las Vegas, Nevada, Louisville, Kentucky, and Brownsville, Texas have seen great success over the past year. These local United Ways are galvanizing their communities to identify strategies to detect, stop, and prevent human trafficking; to build capacity for victim service providers; and to support survivors.  Each of the programs focuses on addressing issues identified by the local United Ways that create vulnerabilities to human trafficking.  These include addressing housing disparities, building policy coalitions, conducting landscape analyses, training partners, elevating survivor voices, and much more.
To date, the Center has trained thousands of community leaders and United Way partners on what human trafficking is and how to join the movement to combat it.  The Center's Human Trafficking Learning Sessions are designed to educate local United Way staff, as well as their nonprofit, community, and corporate partners, on how human trafficking manifests both in local communities and around the world.
Through participation in the Alliance to End Slavery and Trafficking (ATEST), the Center's congressional advocacy work has increased federal anti-trafficking funding by tens of millions of dollars.  Additionally, in partnership with the United Nations International Labor Organization, the Center is conducting groundbreaking research to better understand the actual costs of eradicating forced labor in order to improve our advocacy for increased funding.
We firmly believe that we can and should promote diversity, equity, and survivor inclusion to make the anti-human trafficking movement more representative and effective.  As such, The Center has built exciting partnerships, including partnering with survivor-led organization Survivor Alliance to elevate survivor leadership, create opportunities for survivor participation at anti-trafficking conferences, develop a fellowship program to integrate survivors throughout the anti-trafficking sector, and sponsor a first-ever Survivor Alliance World Congress.  We are also supporting the first-ever U.S. National Survivor Study with Polaris to document human trafficking's effects from a survivor perspective and to aggregate survivor advice on how to combat traffickers.
By mobilizing individuals, businesses, governments and nonprofit organizations around effective solutions, the Center aims to accelerate the movement to combat human trafficking.  Because this issue is both complex and intersectional, all of us have the opportunity and ability to combat human trafficking. United, we can end it.
By Mara Vanderslice Kelly
Mara Vanderslice Kelly is the Executive Director of the United Way Center on Human Trafficking & Slavery