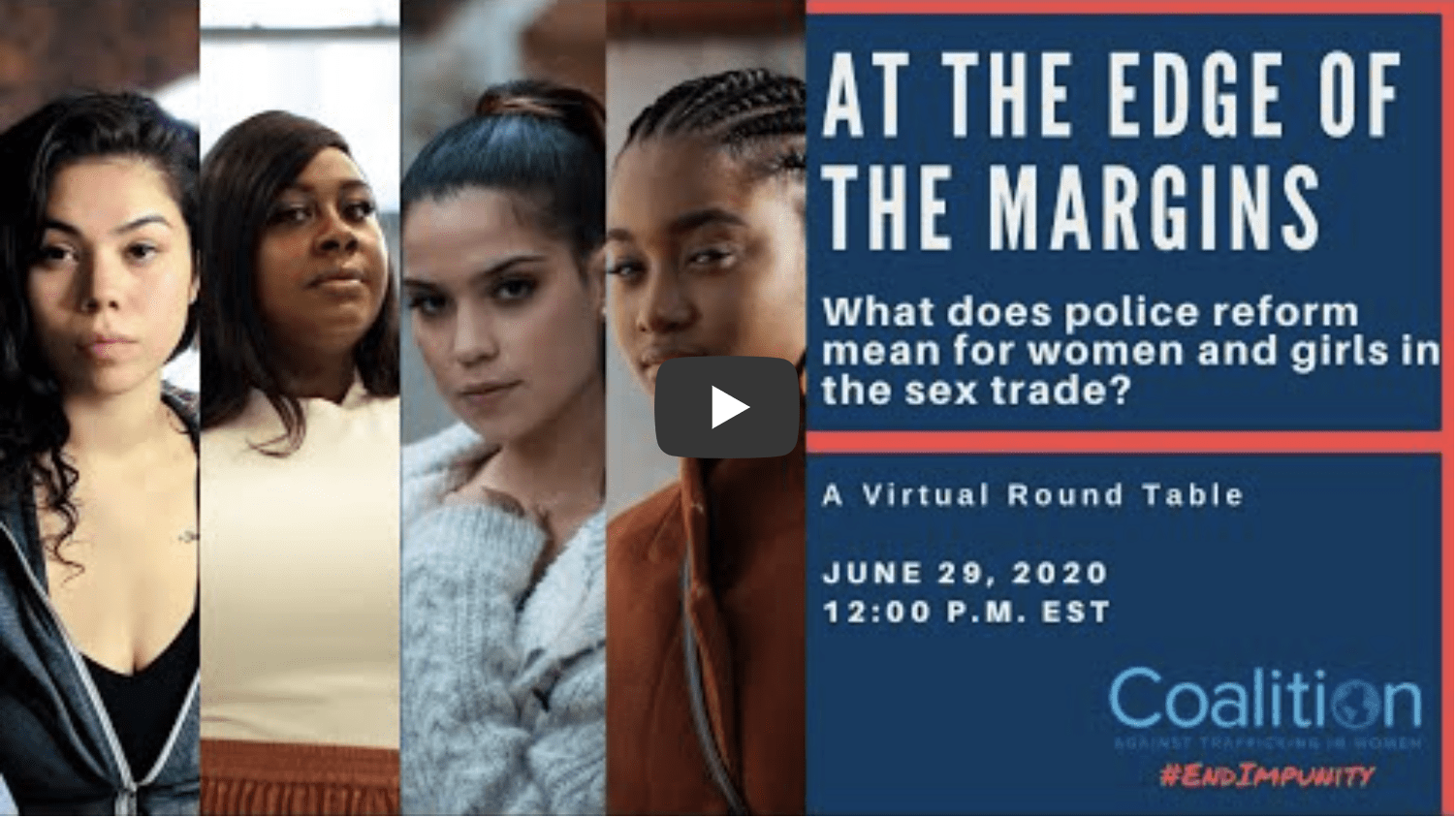 What Does Police Reform Mean for Women and Girls in the Sex Trade?
The brutal murder of George Floyd by a police officer triggered worldwide protests and calls for social change unseen in decades. In the midst of the global COVID-19 pandemic, millions of demonstrators were on the streets demanding racial justice and police reform. Within this context, global advocates discuss law enforcement reform and its critical role in the movement to end sex trafficking and prostitution. Rare is the prostituted person who hasn't experienced sexual violence, battery and other crimes at the hands of on and off duty police officers. Rooted in this reality, the panelists evaluate what law enforcement reform should look like when addressing the sex trade. The discussion also considers whether laws and policies can lead to accountability and mandate police to assist rather than harm marginalized people, especially women and girls of color in the sex trade.
Watch the round table discussion here.
This video is part of a series of round-table discussions hosted by the Coalition Against Trafficking in Women.
They describe the series as follows: "In April, as the COVID-19 pandemic took hold across the world and our communities had to shift how we live and work, we created the "At the Edge of the Margins" virtual round table series. Joined by frontline advocates and survivor leaders, monthly panels examine the impact of the global health crisis and other emerging issues on women and girls in the sex trade and our collective work to end sex trafficking and sexual exploitation worldwide."
Check out the entire series here.