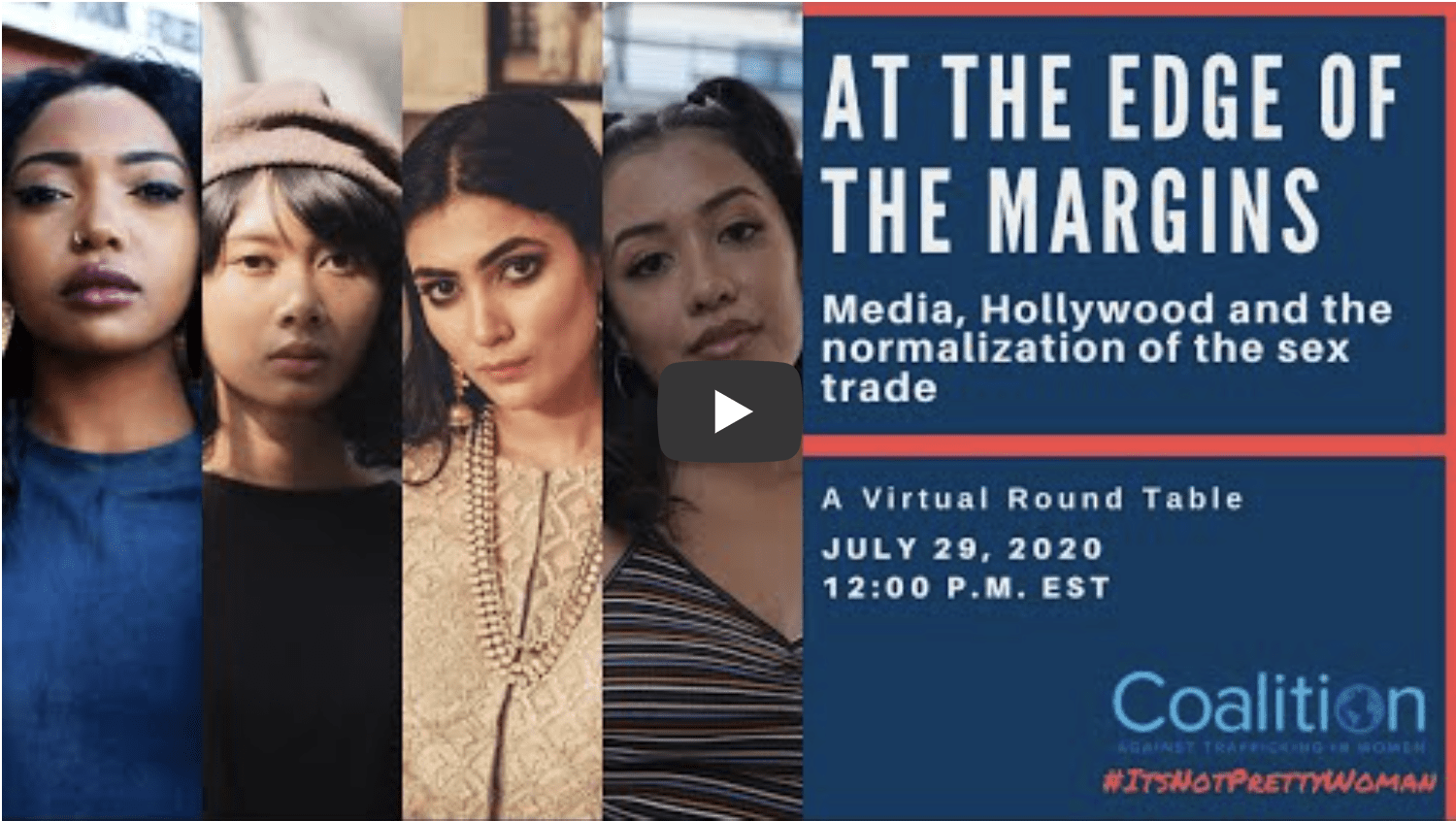 Media, Hollywood and the Normalization of the Sex Trade
Video Description:
From films to video games, news articles to television series, prostitution, stripping and pornography are increasingly painted by the media as "jobs like any other," innocuous "freelance gigs to make ends meet" or glamorous "lifestyle choices." This flies in the face of the lived experiences of survivors, whose testimonies about the realities of the sex trade are routinely excluded from the public narrative. In this panel, global experts take a critical look at the media and entertainment industries' treatment of the sex trade. They discuss how and why those involved in creating the media we consume are normalizing the sex trade, evaluating why it is being exempt from current examinations of systemic racism and sexism. They also consider the impact of such narratives on social and political movements and cultural attitudes toward women and girls.
Watch the video here.
This video is part of a series of round-table discussions hosted by the Coalition Against Trafficking in Women.
They describe the series as follows: "In April, as the COVID-19 pandemic took hold across the world and our communities had to shift how we live and work, we created the "At the Edge of the Margins" virtual round table series. Joined by frontline advocates and survivor leaders, monthly panels examine the impact of the global health crisis and other emerging issues on women and girls in the sex trade and our collective work to end sex trafficking and sexual exploitation worldwide."
Check out the entire series here.