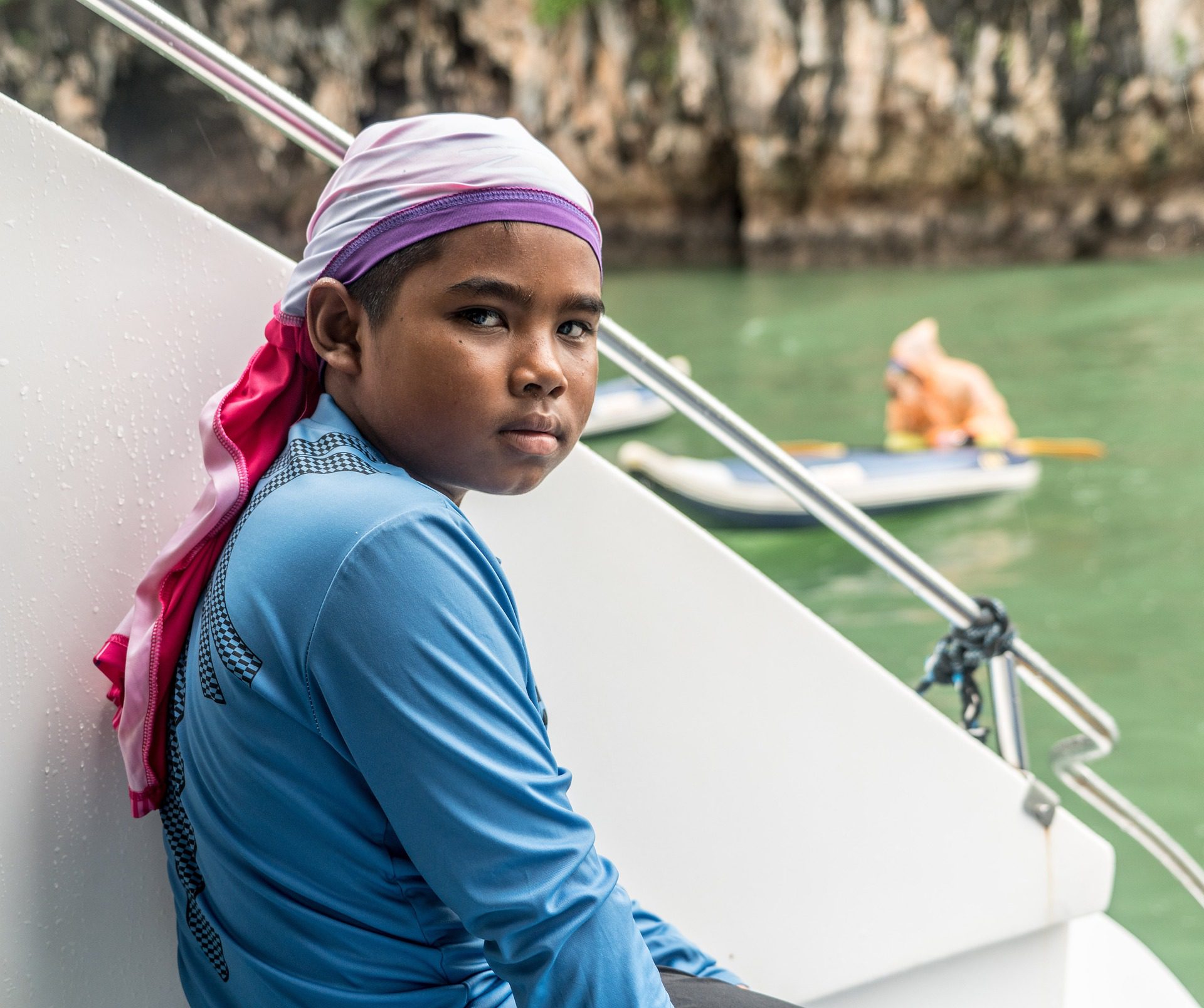 The Sexual Exploitation of Boys: Thailand Report 2021
In recent years, it has become increasingly apparent that there is a gap in the global understanding of how child sexual exploitation affects boys. While data on the prevalence of all child sexual exploitation is generally lacking, when data does exist, it is often limited to focusing on girls. The limited evidence about the sexual exploitation of boys that does exist indicates that in some settings boys are much more impacted than is commonly thought. Furthermore, particular groups of children are known to be more vulnerable to sexual exploitation, such as those with diverse sexual orientation or gender identity and expression (SOGIE). There is a need for evidence-based understanding of the sexual exploitation of children of all genders.
ECPAT's global initiative to explore the sexual exploitation of boys attempts to address some of these needs. This report focuses on the experience of boys and SOGIE identifying youth in Thailand, a country that has often been at the forefront of actions to prevent and respond to the sexual exploitation of children.
To capture the vulnerabilities facing boys and SOGIE identifying youth in Thailand, a survey with frontline service providers, interviews with SOGIE identifying youth who are currently exchange sex, and a legal analysis were carried out during 2020. This report presents those findings.
The specific objectives of this project were:
To identify the key perceptions and attitudes of frontline service providers toward the sexual exploitation of boys and provide recommendations for capacity building, training and support.
To build the limited understanding of the experiences of SOGIE-identified youth and push/pull factors into exchanging sex (including instances of child sexual exploitation) and develop recommendations for policymakers, social service providers and community-based initiatives to address these.
To identify the legal gaps, barriers and opportunities in addressing the sexual exploitation of boys using a standardised method to review national legal frameworks to inform future legal advocacy.
Methodology
The main purpose of this study was to establish a better understanding of the sexual exploitation of boys and SOGIE youth in Thailand. Three different research activities were undertaken: a) a survey of frontline welfare providers, b) interviews with SOGIE identifying youth currently exchanging sex and c) detailed analysis of the Thai legal framework. Surveys were completed with frontline workers in Bangkok, Chiang Mai and Pattaya, and interviews with young people in Bangkok and Chiang Mai.
The frontline welfare providers' survey was undertaken in partnership with Urban Light Foundation of Thailand, SISTERS Foundation and Rainbow Sky Association of Thailand, which are Thai organisations working directly with male survivors of sexual exploitation. Participants for the survey were included on the basis that they were adults with at least twelve months of experience in welfare service provision in one of the three sites identified and had a current caseload which included boys.
Sixty-five frontline service providers who currently provide services for young male victims of sexual exploitation completed the survey, which consisted of 89 multiple-choice, scenario based and short open answer questions. Questions included asking participants their perspectives on what makes boys and SOGIE youth vulnerable to sexual exploitation and opinions on the strengths and weaknesses of services. Many participants shared additional observations and illustrative anecdotes, and the estimates, perceptions and experiences reported in these surveys offer valuable insight into an under-researched and under-reported area of child protection.
Interviews with twenty SOGIE identifying youth involved in exchanging sex were also conducted in partnership with local organisations; CAREMAT, Urban Light Foundation Thailand, V-Power in Chiang Mai and Rainbow Sky Association of Thailand in Bangkok, who all specialise in working with SOGIE identifying young people. Interviewers were carefully identified and had some similar lived experiences to the participants. They completed two weeks of training prior to conducting interviews.
Specific eligibility criteria included participants being an age of 15–24 years old, identifying as SOGIE (or as heterosexual but engaged in sex with members of the same sex) and involved in the exchange of sex for money and/or material goods in Chiang Mai and Bangkok. Participants were also required to already be connected to some form of support services to ensure their psychological safety while participating in this sensitive study. Questions in these interviews ranged from asking about family background and relationships, to how respondents became involved in exchanging sex and their current experiences of this.
To complete the detailed analysis of the Thai legal framework, ECPAT International worked in partnership with staff from the Thailand Institute of Justice to assess how the current legal framework addresses sexual abuse and exploitation of children, with a specific focus on boys. The analysis was conducted utilising a method and tools developed by ECPAT International, which will be further used in other countries under the Global Boys' Initiative. A checklist of over 120 items was created for the project and the draft analysis was peer-reviewed by a highly respected Thai Public Prosecutor for confirmation.
The proposed methodology, research tools and preliminary findings of the analysis of legislation were presented and discussed in an expert group meeting including representatives from key Thai Government Ministries that took place in Bangkok in December 2019, following which suggested changes were incorporated and ethical approval was sought and obtained for the project.
Read or download full report here.