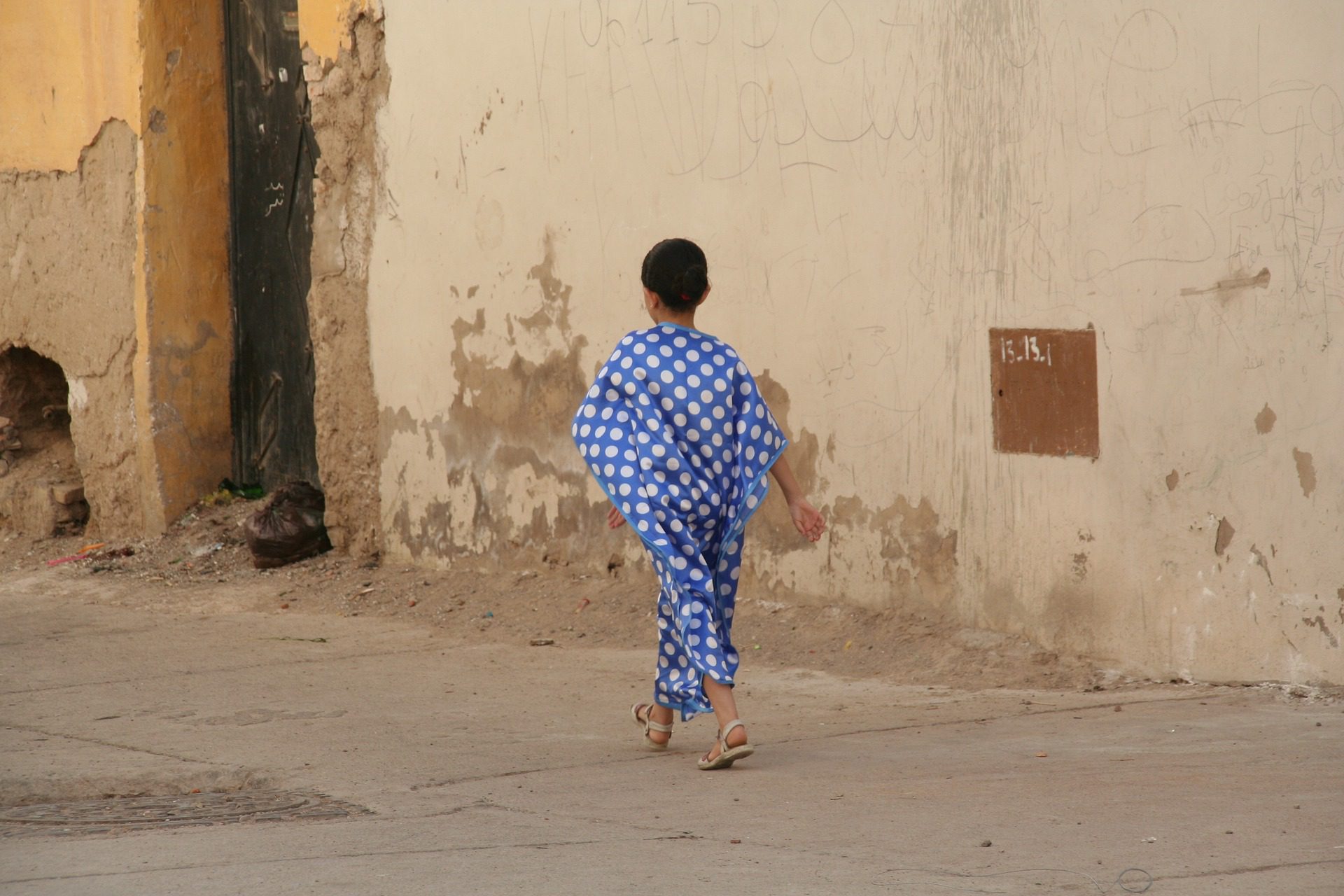 The Sexual Exploitation of Boys: Morocco Report 2022
Morocco is located on the northwest corner of Africa, with a population of nearly 37 million people,13 32% of which are under the age of 18. Approximately 26% of boys and 30% of girls are not enrolled in upper secondary education which increases the risks of sexual exploitation. While education is compulsory for Moroccan children of both genders, from the age of seven until the age of thirteen, in rural areas, girls are often forced to stop schooling around the age of 10-11 when they are supposed to begin secondary education. Since most villages do not have their own secondary schools, children wishing to continue their education must spend the week outside the village. As families generally do not allow girls to sleep outside the family home, girls are unable to continue their education.
There is a clear lack of research and data available regarding the extent and characteristics of sexual exploitation of children, and particularly of boys, in Morocco. However, the limited information available, as detailed below, suggests that boys are exploited in trafficking for sexual purposes and prostitution, particularly in the context of travel and tourism. In recent decades, the travel and tourism industry has grown at a rapid pace. This growth in tourism also means that sex offenders can now use the infrastructure of this industry to commit their crimes against children. In a 2019 report, the Scelles Foundation called "sex tourism" in Morocco a "thriving industry," noting that it occurred at the expense of children and that the government refused to acknowledge this phenomenon to preserve the country's international reputation. The US State Department, in its 2022 Trafficking in Persons Report on Morocco, states that sexual exploitation of children in the context of travel and tourism persisted in major Moroccan cities; and that the sex offenders involved were predominantly from Europe and the Middle East. The Moroccan government did not report any efforts to reduce the demand for sexual exploitation of children, in the context of travel and tourism, in 2018, 2019, 2020, and 2021.
Since 2018, Morocco was identified by the US Department of State also as a source, transit, and destination country for children victims of trafficking for sexual exploitation. Migrant children, both documented and undocumented, and particularly unaccompanied children from Ivory Coast, the Democratic Republic of the Congo, Nigeria, and Cameroon are particularly vulnerable to trafficking for sexual exploitation in Morocco or when transiting through Morocco to reach Europe. In addition, traffickers, including parents and other intermediaries, exploit Moroccan children for sexual purposes within the country and abroad for sexual purposes, primarily in Europe and the Middle East, particularly in the Gulf. However, it is difficult to assess the true extent of the phenomenon because of the lack of comprehensive studies on the subject. The scope of exploitation of children in prostitution is also difficult to assess in Morocco due to the scarcity of official figures and studies on the subject. The 2015 UN Women report indicates that exploitation of children in prostitution seemed to be particularly present in tourist cities like Marrakech and Agadir. The victims were mostly girls and boys in extremely vulnerable situations. The offenders were mainly travelling men who were paying in money or drugs.More recent reports suggest that street children are particularly vulnerable to exploitation in prostitution, especially in large cities such as Marrakech. Studies showed that boys are involved in prostitution from an earlier age than girls and that in some cases, it appears that girls and boys are being exploited in prostitution by their own families. The taboo nature of this phenomenon, as well as the underlying issues of power, money, and corruption, make it difficult to gather more information.
Lastly, there is very limited information or data available regarding child sexual exploitation facilitated by technology within Morocco. However, with the percentage of the population using the Internet rising from 52% in 2010 to 74% in 2019, it is clear that there may be potential for growing new vulnerabilities for children. A 2021 survey exploring behaviours of 1,293 internet-using Moroccan children and young people aged 8 to 28, showed that 40% access the Internet whenever they want or need to and 25% access the Internet often.38 The misuse of available technologies provides offenders with many ways to contact, offend, groom and exploit children. In addition, the anonymity of the Internet facilitates the exchange and dissemination of child sexual abuse materials.
As part of ECPAT's Global Boys Initiative, The Morocco Report is the tenth of ten country reports to be released that deeply explore the sexual exploitation of boys – an issue too long ignored. The Global Boys Initiative aims to improve global knowledge and inform efforts to protect boys and gender-diverse children from being sexually exploited.
Read or download full report here.