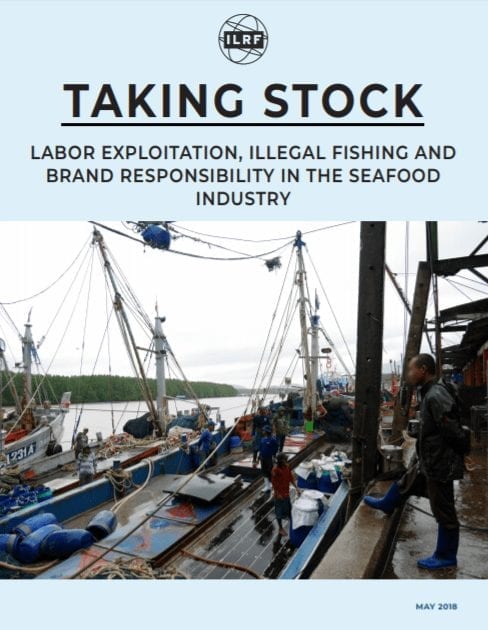 Taking Stock: Labor Exploitation, Illegal Fishing and Brand Responsibility in the Seafood Industry
ILRF launched the Independent Monitoring at Sea (IM@Sea) project to address some of the vulnerabilities of migrant workers in the Thai fishing fleet by enabling worker connectivity while at sea, improving forced labor risk assessments, and developing a worker-driven grievance mechanism. THe project set out to better inform government industry leaders, and civil society on actions needed: utilizing technology platforms to systematically collect, analyze and report on work at sea and connecting workers to worker organizations to implement such systems and remediate abuses identified. The project was a first step toward enabling fishing crews to use their voice to prevent and remediate forced labor and human trafficking on fishing vessels.
This report lays out four "Essential Elements of Effective Social Responsibility in the Seafood Sector" to build an effective human rights compliance program. It also explains how ILRF attempted to incorporate the Elements in the design and implementation of the project. Findings and lessons learned are shared to help improve future iterations of this project or efforts with similar goals.