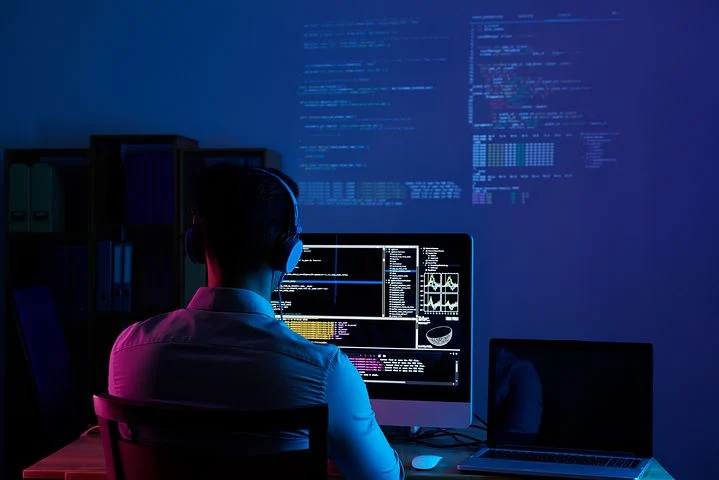 Successful strategies for addressing the use of technology to facilitate trafficking in persons and to prevent and investigate trafficking in persons
Introduction
1. The present background paper was prepared by the Secretariat to facilitate discussion by the Working Group on Trafficking in Persons at its eleventh meeting. It sets out a series of issues related to the current nexus between technology, including information technology, and trafficking in persons. It provides background information on a range of related topics, including the use of modern applications to recruit, control and exploit victims, as well as to detect, investigate, prosecute and counteract trafficking in persons. It also notes challenges and promising practices in the utilization of technology and highlights the importance of respecting privacy, human rights safeguards and data protection policies. The background paper lists specific references, resources and tools that States may wish to review to further develop responses to such trafficking in persons.
II. Issues for discussion
2. Delegations may wish to consider the responses of their States to the following issues in preparing for the Working Group's deliberations:
(a) In the use of modern technology, including information and communications technology, what tools and strategies have been successful and promising so far in combating trafficking in persons? What have been the most effective and affordable technology solutions to enhance responses to combat trafficking in persons while respecting human rights?
(b) What practical measures have States parties undertaken to adapt and respond to any increased and evolving use of technology by traffickers? How can law enforcement agencies strengthen their capacity to fight trafficking in persons in cyberspace, including the dark web?
(c) In curbing the misuse of technology, what good practices relating to multi-stakeholder partnerships have been identified by law enforcement agencies? How can States parties cooperate with social networks to better detect and investigate recruitment, control and exploitation of victims on those platforms?
(d) How can technology contribute to a more efficient and agile e-justice,1 in particular with regard to international cooperation, joint investigations, mutual legal assistance, extraditions and the collection of digital evidence in cases of trafficking in persons? How have obstacles to the related use of technology been overcome?
(e) How do States parties ensure that human rights, in particular the right to privacy, are respected and fulfilled in the use of technology in crime prevention and criminal justice responses related to trafficking in persons? Are new legal and oversight frameworks needed to ensure that the use of technology in investigative operations is compliant with human rights requirements, in particular the right to privacy?
(f) How do States parties ensure that the use of new technologies, including information and communications technology, do not have an adverse effect on victims of trafficking?
(g) How can States parties better address demand for services stemming from trafficking in persons, including for sexual exploitation, and work on prevention strategies, in a context in which services and materials coming from victims of trafficking have become easily accessible in cyberspace?
(h) How can the United Nations, in particular the United Nations Office on Drugs and Crime (UNODC), best support States parties' efforts to research and disseminate good practices and effective strategies in the use of new technologies to prevent and counter trafficking in persons? How can UNODC further partnerships with various relevant stakeholders, and in which fields of technology can UNODC best strengthen the capacity of law enforcement agencies?
3. The Working Group might wish to consider recommending that States parties consider taking the following actions to address trafficking in persons through the use of technology and build sustainable responses to the misuse of technology by traffickers:
Identify and address gaps in legal systems to ensure the effective investigation and prosecution of technology-facilitated trafficking in persons and ensure that legal frameworks keep pace with technological developments and, in particular, enable courts to receive electronic evidence.
Ensure that appropriate legislation is in place to protect children from trafficking activities occurring online. Establish high standards of cybersecurity, privacy by-design and safety-by-design in the digital services and products that children use, in order to minimize exposure of children to the risk of trafficking.
Incorporate a gender- and child-sensitive perspective into strategies being developed to address the nexus between technology and trafficking in persons.
Strengthen the expertise and the capacity of law enforcement agencies in conducting efficient investigations and operations in cyberspace, seizing appropriate electronic evidence and using available technology tools, including on the dark web.
Enhance international and cross-border cooperation in criminal matters through the use of technology and innovative tools by practitioners and central authorities.
Support technology-based solutions that address the global scope of trafficking in persons, such as data aggregation and data scanning tools that facilitate automatized information analysis in support of investigations to counter this crime and that are in full compliance with human rights and privacy rights.
Ensure that any use of technology by law enforcement authorities is consistent with human rights standards and is necessary, proportionate, legal, accountable and fair.
Ensure that ethical considerations are fully addressed in the use of technology, including large-scale data gathering systems and ensure that, in harnessing the growing application of big data analysis, machine learning and artificial intelligence to scale up law enforcement efforts, computerized intelligence and software are "debiased" throughout their programming and deployment stages.
Encourage and expand, where relevant and appropriate, effective partnerships and coalitions between various sectors and stakeholders, including the public sector, civil society, academia and the private sector, including technology companies, to enhance innovation, cooperation and the use of technology.
Encourage technology companies to embrace more robust scanning practices and accelerate the development of methods for the detection of trafficking in persons activities online, including the trafficking of children, while making sure that material stemming from online sexual exploitation is removed from online platforms to avoid re-victimization and continuing exploitation.
Increase commitment and cooperation for developing policies, sharing intelligence and enhancing international cooperation at the national, regional and international levels to counter trafficking in persons enabled by information and communications technology.
Improve data collection and research on the scope and nature of the misuse of information and communications technology to enable trafficking in persons, in particular the misuse of social networks.
Support the United Nations in the collection, analysis and broader dissemination of promising strategies and practices related to the use of modern technologies to address trafficking in persons
Read more here.