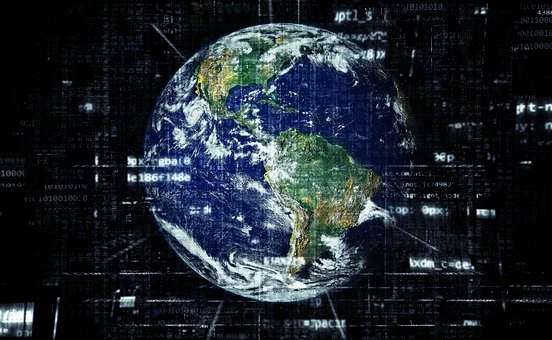 Can Technology Stop Human Trafficking?
Experts from around the world are meeting online this week to discuss strategies to combat the rising global phenomenon of human trafficking, as well as come up with ways to use the best available technology to prevent and investigate cases, according to the UN News official website. 
The discussion formed part of the annual intergovernmental Working Group of Trafficking in Persons and centers around an in-depth background paper on this topic produced by United Nations Office on Drugs and Crime (UNODC) Human Trafficking and Migrant Smuggling Section.
"Traffickers are quick to adapt their business model to suit their needs and increase their profits, so of course they follow online trends," explains Tiphanie Crittin, a UNODC Crime Prevention and Criminal Justice Officer.
An estimated 40.3 million individuals worldwide are victims of human trafficking, and one-fourth of them are children, according to the International Labor Organization.
Because of this, the UNODC highlights that the dark web is growing, and their exploitation methods are becoming more sophisticated, as well as perfecting age-old trafficking methodologies.
'Dark Web Exploitation'
Experts share with UN News that traffickers are increasingly using the internet at an alarming rate to victimize and make profits off of individuals through the human trafficking trade.
"Data shows that in the United States approximately 40 percent of sex trafficking victims are recruited online, making the Internet the most common place where victim recruitment takes place," Alexandra Gelber, the Deputy Chief for Policy and Legislation at the Child Exploitation and Obscenity Section of the United States' Department of Justice, shared.
New sophisticated technologies have emerged, particularly around profits being laundered through cryptocurrencies, which is making it easier for traffickers to receive, hide, and move large amounts of money.
Traffickers are also using live chat scams without parental protections, giving the trafficker immediate contact and the opportunity to talk with targeted younger victims. Some tech-savvy traffickers also use location-trafficking applications that can access a victim's location, as well as snap pictures of an individual during video calls.
Traffickers also maintain control over their victims by threatening to release intimate photos or videos of them to families and friends if they do not comply with their demands, roping in victims at an early age, and using those images for online market places for "virtual child sex trafficking.
Can AI Fight Human Trafficking? 
While many are quick to blame the internet and the growing number of online technological advancements perpetrators have used to harm people, some advocates are saying the same technology, particularly artifical intelligence (AI),  can be used to fight against exploitation.
Venture Beat recently interviewed the three co-founders of Marinus Analytics, a startup based in Pittsburg PA that hopes to be on the frontlines of public safety by developing technology that will disturb internet human trafficking.
The AI that they're developing combs through millions of online ads at a time, specifically in "hot spot" adult services websites. The technology then looks for "vulnerability indicators" that Cara Jones, co-founder and CEO, says are red flags like images of subjects who look like children and indications of drug use.
In 2019 alone, Marinus Analytics identified 3,800 victims of trafficking using their software Traffic Jam.
Marinus Analytics points their success is in part due to the fact that their AI helps divert manual labor, so detectives can invest their time and resources to other pressing issues like tracking down the perpetrators identified by the AI.
Marinus estimates that their AI has saved 70,000 investigative hours, according to Venture Beat. 
"Law enforcement is very jurisdiction-based, and they're usually only able to see what's happening locally," Jones pointed out to Venture Beat. "Some of this activity is happening on a transnational level, so we can connect the dots and reveal the larger systemic trafficking that's happening and inform law enforcement."
Another AI nonprofit, Anti-Human Trafficking Intelligence Initiative (ATII), is partnering with law enforcement agencies and private sector companies to pool together software and fight against human trafficking, according to Forbes.
According to the ATII website, their AI follows money movement from suspicious individuals, like late-night ATM use, excessive grocery bills, cash deposits in a short amount of time in multiple locations, and expensive salon makeover purchases, to then identify an individual's information for law enforcement to take further action.
ATII has also developed an app that can be used on a victim's cell phone, where they can scan QR codes put in bathrooms of hotels, and other "highly suspicious public places" to file information for help. Once the data is received, law enforcement can submit a subpoena immediately rather than waiting days to rescue someone, Forbes details.
The three co-founders of Marinus Analytics told Venture Beat that they're developing more technology and moving into the public safety space, focusing on child protection.
"[Trafficking] is not an amateur problem." Jones detailed. "There are very sophisticated establishments that have a value chain to conduct their business in these spaces, and the more we can start to reveal the business practices to the right law enforcement audience, the better."
"We are in a new era of public safety response," Jones concluded.
Read more here.