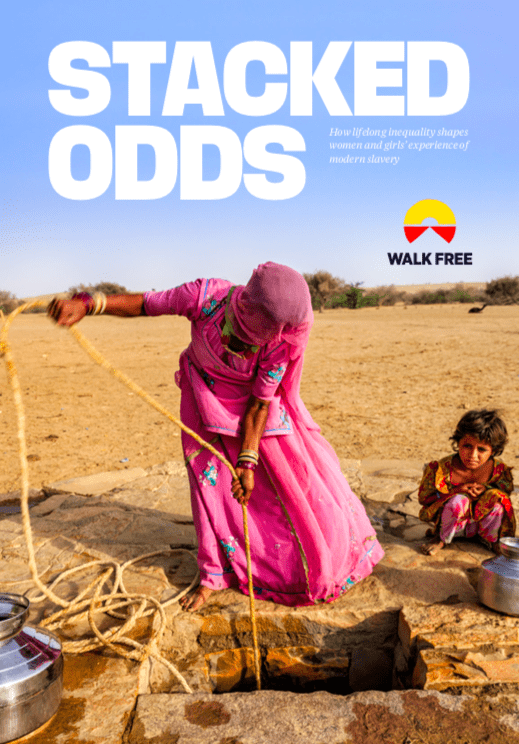 Stacked Odds
One in every 130 females globally is living in modern slavery
In fact, women and girls account for nearly three quarters (71 per cent) of all victims of modern slavery. Although modern slavery affects everyone, there is no escaping that females are disproportionately affected.
To coincide with the 2020 International Day of the Girl Child, we have released a report, Stacked Odds, to examine why women and girls are more vulnerable to modern slavery throughout their lifecycle.
To read the full report click here.
To learn more about Walk Free click here.