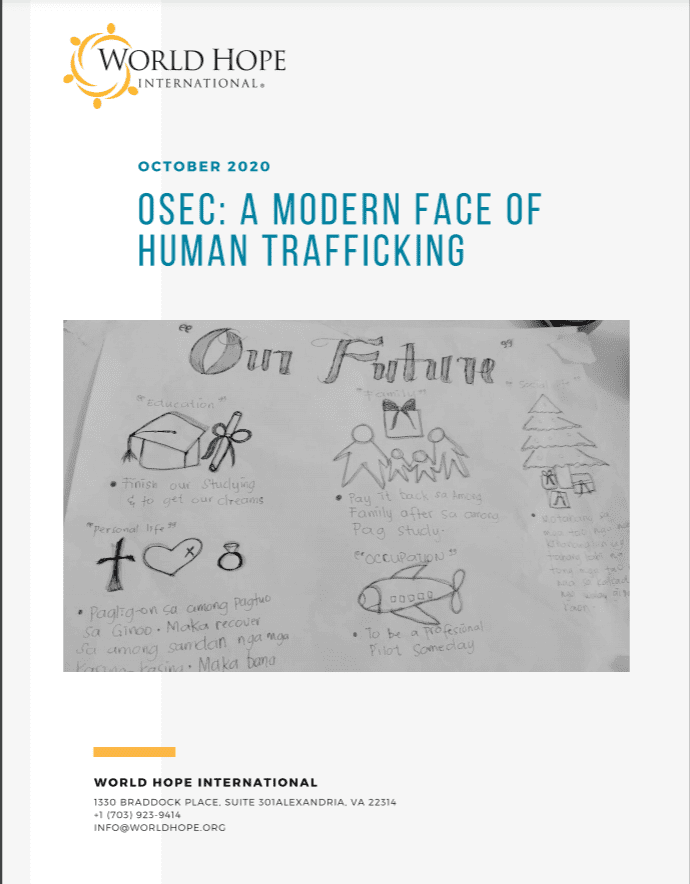 OSEC: A Modern Face of Human Trafficking — Philippines
The Philippines has become the global
epicenter of live stream sexual abuse, based
on a study by the United Nations
International Children's Education Fund
(UNICEF) in 2016. UNICEF's findings showed
that 80% (8 out of 10) of children in the
Philippines are vulnerable to being victims of
online sexual abuse or bullying. It was also
found that 2.5% of children in the country
have had their nude bodies or sexual
activities shown on the Internet or on a
cellphone.
The Philippines has the longest and most
restrictive lockdown, imposed by a
government, in the world, to contain the
spread of the virus, which began in March
2020. The country's Department of Justice
recorded a threefold increase in OSEC cases
since the quarantine restrictions were
enforced. Sexual predators, locked in their
homes due to quarantine, have increasingly
turned to cyberspace in order to victimize
children. Likewise, the economic hardship
brought about by the pandemic is compelling
many Filipino families to participate in this
online sexual trafficking just to survive.
See the full report here.