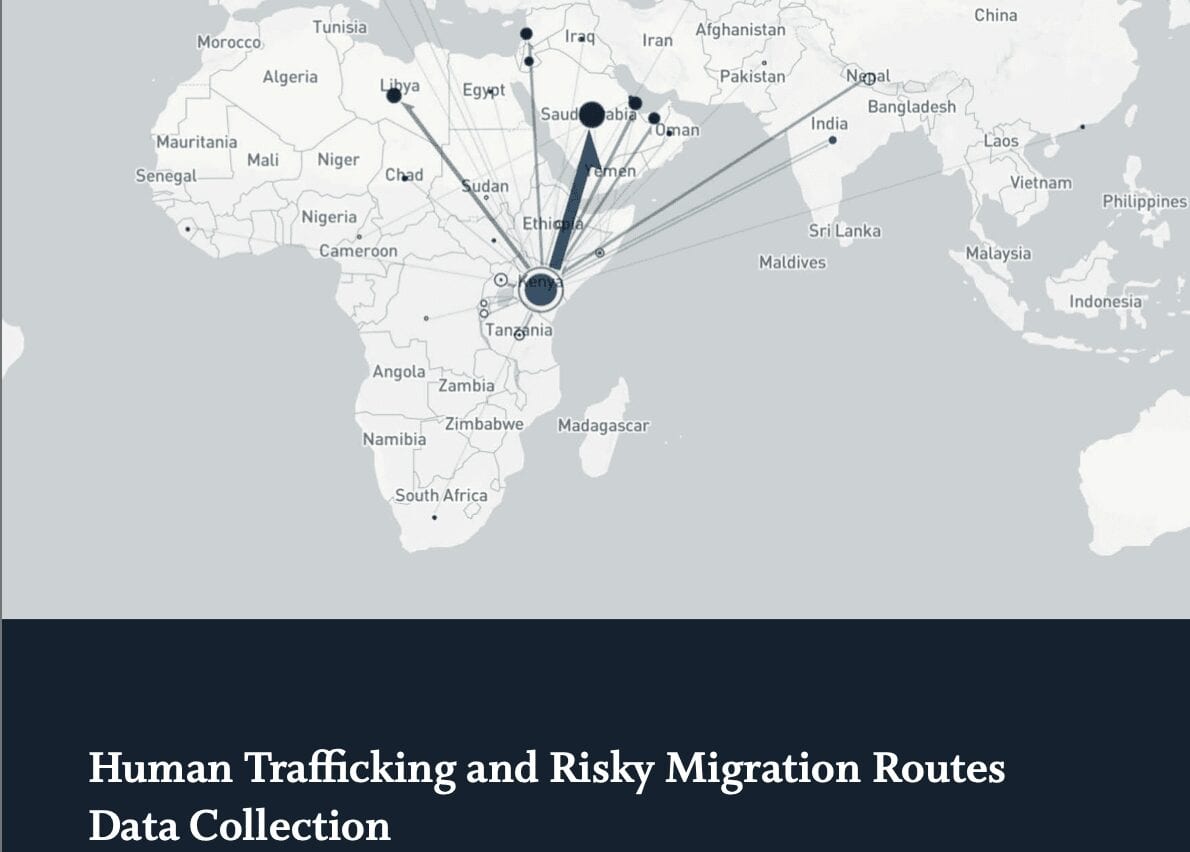 Report: Human Trafficking and Risky Migration Routes In Kenya
The data collection, which is a joint initiative between the national coalition Stop the Traffik-Kenya (STTK) and Freedom Collaborative, compiles the data from CSOs that work with survivors and at-risk populations in the country.
Data was gathered from partners over the course of one month to demonstrate how much knowledge can be made available when each organisation is sharing their individual data. Contributing organisations include Awareness Against Human Trafficking (HAART) Kenya, Candle of Hope Foundation, Salvation Army, Love Justice International, the Counter Human Trafficking Trust-East Africa (CHTEA), and the African Network for The Prevention & Protection against Child Abuse and Neglect (ANPPCAN).
The results show the value of data sharing. They reveal some of the regional dynamics in the movement of people and human trafficking activity: There are clearly routes that are more commonly used by those involved in forced labour and human trafficking and the range of movement is extensive both in number of routes and distance covered.
The data shows Nairobi as a main destination for rural to urban migration from Kenya and surrounding countries, as well as a major transit hub for migration to Europe, Asia, and the Middle East.
Read the report here.