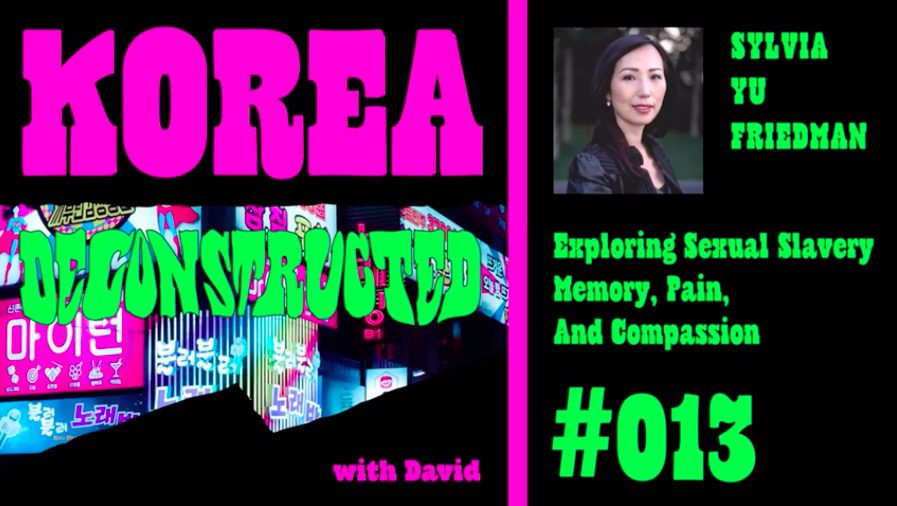 Exploring Sexual Slavery: Memory, Pain, and Compassion with Sylvia Yu Friedman
David Tizzard, the podcast host of Korea Deconstructed wrote:
I spoke to Sylvia Yu Friedman about her latest book, A Long Road to Justice, which explores the tragedy and memories of sexual slavery in Korea and beyond. It was a conversation filled equally with heartbreak and compassion but one that I'm glad I had and from which I learned a lot. Hear her tell those stories and explore the ideas in her book.
Korea Deconstructed by David Tizzard
Artwork: Chan (https://lnkd.in/gqzUG7Yr)
Music: DisorientalZ (https://lnkd.in/gp7mbqyu)
iTunes: https://lnkd.in/gru253fN
Spotify: https://lnkd.in/ghD377mu