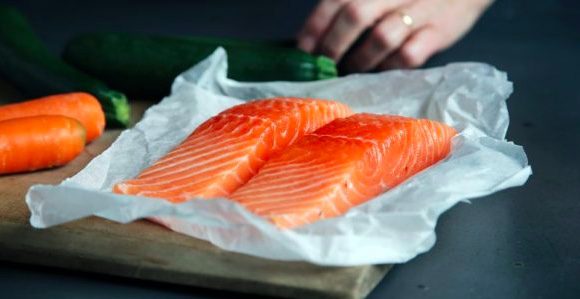 Global seafood supply chain tainted by Uyghur forced labor
A recent investigation by the Outlaw Ocean Project, in collaboration with The New Yorker, exposes deep-rooted human rights violations, including forced labor, within the global seafood industry.
While the global community has condemned the use of Uyghur forced labor, it has largely overlooked China's seafood industry. China is the leading supplier of seafood to the United States and Europe, with a significant portion of it processed in Shandong Province. It has come to light that at least a thousand Uyghurs, under coercion, have been sent to work in seafood-processing factories in Shandong since 2018.
This disturbing practice is part of a broader labor-transfer program initiated by the Chinese state, forcibly sending Uyghurs to work in various industries across the country. Under duress, these Uyghur laborers contribute to the production of various products in factories across China. Uyghurs who manage to escape the program share tales of torture and that, "We didn't have a choice but to go."
What auditors miss
While seafood supply chains are notoriously challenging to monitor, investigators managed to gather evidence from surprising sources such as social media. Social media posts, including videos, from these workers, though veiled, indicate their discontent and suffering.
Ian Urbina for the New Yorker shares,
One worker posted a video showing himself gutting fish at Yantai Longwin Foods. "Do you think there is love in Shandong?" the voice-over asks. "There is only waking up at five-thirty every morning, non-stop work, and the never-ending sharpening of knives and gutting of fish." (Yantai Longwin Foods did not respond to a request for comment.) Another video shows a fish-packing line, and includes a sound used commonly on Douyin:

"How much do you get paid in a month?" one man asks.

"Three thousand," a second responds.

"Then why are you still not happy?"

"Because I have no choice."
The investigation discovered that more than ten Chinese seafood companies have employed over 1,000 Uyghur workers since 2018. Most alarmingly, many of these companies have been certified by industry authorities and passed inspections by leading auditing firms.
Private investigators uncovered evidence of Uyghur workers at seafood plants where official inspections had given a clean bill of health.