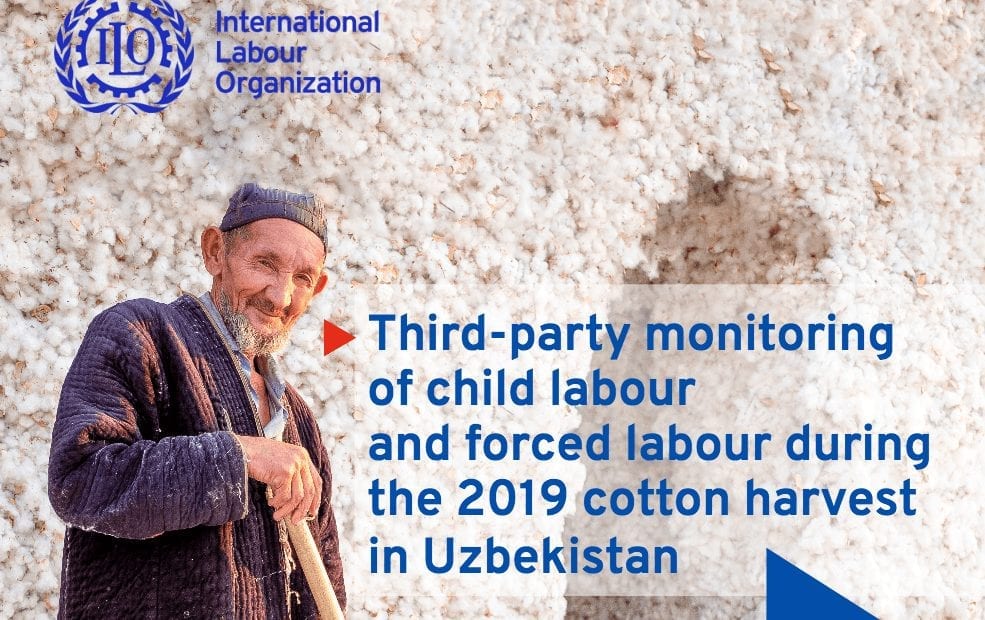 Forced and Child Labor in Uzbek Cotton Fields
The systematic and systemic use of child labour and forced labour in Uzbekistan's cotton industry has come to an end, according to a new International Labour Organization (ILO) report .
The report, compiled for the World Bank, shows that the country is making significant progress on fundamental labour rights in the cotton fields. Systematic child labour has been eradicated and child labour is no longer a major concern. More than 94 per cent of workers in the 2019 cotton harvest worked freely and the systematic recruitment of students, teachers, doctors and nurses has completely stopped.
In 2019, 102,000 pickers were recorded as being in forced labour during the harvest – this number was 40 per cent lower than in 2018. However, the involuntary recruitment of staff from state institutions, agencies and enterprises still occurs at the local level.
Cotton pickers' wages have increased in line with ILO and World Bank recommendations, and the ILO is recommending further increases and improvements in working conditions to attract more pickers. In 2019, a majority of cotton pickers said that working conditions (e.g. transport, food, hygiene, access to water, etc,) had improved compared to the previous year.
The ILO began monitoring the cotton harvest for child labour in 2013. In 2015, as part of an agreement with the World Bank, this work was extended to cover both forced labour and child labour. In 2019, for the first time the ILO Third-Party Monitoring (TPM) was carried out by independent Uzbek civil society activists using ILO methodology and training. The activists reported that they completed their monitoring without interference.