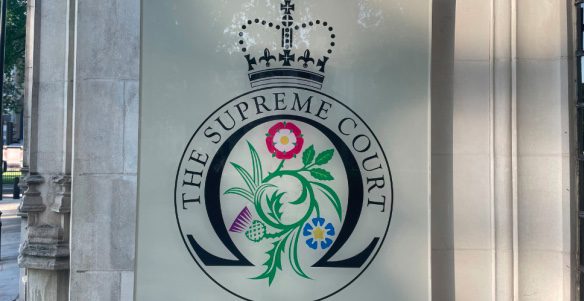 Celebrating the U.K. Supreme Court decision, but what comes next?
On November 15, human rights won when the U.K. Supreme Court ruled the Rwanda plan unlawful, stating that it is not a safe third country for the government to send migrants and refugees.
This ruling will cause a "major blow to Prime Minister Rishi Sunak's pledge to stop people arriving in small boats," reports Reuters. The judgment also demonstrates that the Rwanda scheme is a failed attempt to distract from the government's duty to find real solutions that address the causes of people fleeing home in search of safety.
The Rwanda scheme and its risk to trafficking survivors
The Rwanda plan was created in April 2022 and was designed to deter asylum seekers from making a dangerous journey across the Channel from Europe in small boats to England's southern border. Under the scheme, anyone who arrived in Britain illegally faced deportation to Rwanda. However, by June 2022, the first deportation flight was blocked by the European Court of Human Rights, barring any removals until the conclusion of legal action, which has now concluded as of Wednesday with a unanimous rejection by the Supreme Court.
The scheme is part of the Illegal Migration Act, a legislative body containing anti-migrant provisions as part of Prime Minister Rishi Sunak's "Stop the Boats" campaign. The recklessness and cruelty of the scheme leave trafficking survivors who enter the U.K. via "irregular routes" without any access to support or modern slavery protections. Instead of providing safe routes and working to support trafficking survivors on arrival, the plan to deport them to Rwanda further endangers them, given the country's failure to uphold international standards for human rights.