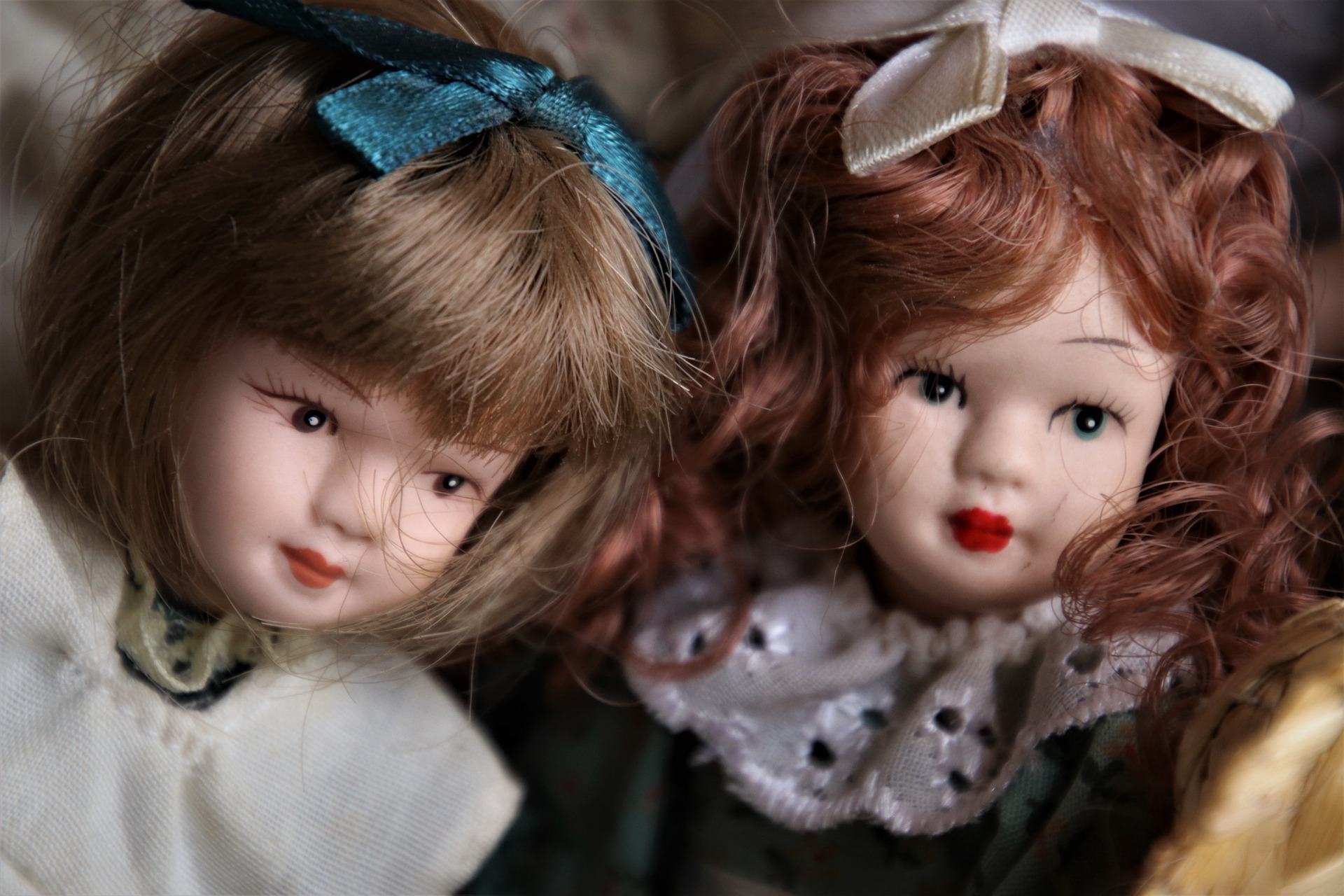 A Tale of Two Little Babies: Victims in the Foster Care System
Trapped in the Foster Care System by Judge Rebecca Hardie and Judge Lois Haight in Walnut Creek, California and Contra Costa CPS
It Started in Judge Rebecca Hardie's Courtroom in Walnut Creek, California.
Callie* (*name has been changed to protect the female minor, who was taken by Child Protective Services at age 11) was initially placed in a group home in Gilroy, California in May 2017, at the order of Judge Rebecca Hardie. A short few months later, Callie was transferred to a group home in Stockton, California. This frequent transitioning of children who are in group homes over to other foster care homes is common by Contra Costa County Child Protective Services (CPS) and may facilitate child sexual trafficking.
An Unholy Alliance: The Connection Between Foster Care and Human Trafficking (click to read link here). Foster Care and Human Sex Trafficking have strong connected bonds and history.
While at the group home in Stockton, California, Callie* was in physical decline. During Callie's* time at this group home, she lost approximately 10% of her body weight.
The Contra Costa County's Child Protective Services (CPS) detained child named Callie*, told the doctor at UC Davis during the most recent medical evaluation, that the foster family in Stockton, California made her wear high heels. "[Callie*] told [Callie's* maternal uncle] that her relationship with her foster parents was 'weird' and reported that she was made to run in high heels while the foster parents watched, prompting concern." [click here for the medical report]
Child Sex Trafficking in California is Under-reported and Each Year the Victims Are Younger and Younger
Girls who are as young as 8 years old, and particularly young girls average aged 13, who are separated from their families and who are in foster care homes or group homes are frequently primed or prepped for the sex trafficking trade. Please see attached article: https://freedomoutpost.com/little-barbies-sex-trafficking-young-girls-americas-dirty-little-secret/ or click here for the relevant story. These little girls are often dressed up in low cut dresses and high heels and they are paraded around for sexual predators, as mentioned in these same articles.
Little Girls Can be Sold and Re-sold Twenty Times or More Per Night to Different Men
Children in foster care are disproportionately victimized by human trafficking. (source: Human Trafficking Search, 2018, see link: https://humantraffickingsearch.org/foster-care-and-human-trafficking-nexus/). These articles state that these girls are beaten and/or starved if they do not generate a minimum revenue set by their pimp.
Babies in Stilettos and Low-Plunging Dresses
The subject of this story is a young girl named Callie* taken from her mother in her home in Contra Costa County. She was 11 years old when she was forcibly removed and she reported in her UC Davis doctor evaluation that she was forced to wear high heels around the foster care house and she was photographed by her foster care family that Judge Rebecca Hardie placed her with.
This is [link to proof removed upon request] that this was happening through Child Protective Services in Contra Costa County, and that Callie was put directly into this foster care under the direction of Judge Rebecca Hardie, now sitting on the bench in the Walnut Creek juvenile court at 640 Ygnacio Valley Boulevard, a division of the Contra Costa Superior Court. Judge Rebecca Hardie is in current recall from her position, (source: East Bay Times, August 31, 2018 Legal Notices).
Link to the UC Davis medical report for victim, Callie.
Sex Trafficking is a Highly Lucrative Industry
Within the sex trafficking trade, these young, pre-pubescent females are referred to as "little barbies." See the above photos of bruising and injury of this little girl, Callie*. Callie* is the first shown photo, left. See above articles which uses the term "Little Barbies" to describe the white slavery of these defenseless minor females.
These young girls, many of whom are not yet teenagers, are shipped around to multiple group homes and foster care houses where they are physically abused, beaten, starved and used sexually.
These children learn not to trust anyone, and feel abandoned by their parents. Contra Costa County CPS selects out-of-county group homes such as those in Stockton, Manteca, Modesto and other locations outside of Contra Costa County. Over a few years, Contra Costa County may move these girls around to numerous homes. In the sex trafficking trade, mentioned in linked news articles above, refers to little girls being moved around due to the sexual predators' variety of victims.
These men desire sex with a multitude of little girls. This rotation of child victims is also discussed at length within these articles. Because these children are relocated frequently they are unable to bond or trust new people entering their lives therefore they rarely open up to report the abuse, and this helps protect the predators.
California Leading the Way in Human Trafficking for 2018
With 8,524 cases of human trafficking being reported this year, and "sex trafficking up 842%, California leads" in human trafficking. (source: Washington Examiner, March 14, 2018).
California Against Slavery reported that 3 of the ten worst child sex trafficking areas in the United States are in California: San Francisco, Los Angeles and San Diego (source: Human Trafficking Search: https://humantraffickingsearch.org/top-3-states-for-human-trafficking/). We, in northern California are in this epicenter. Traffickers are drawn to California because of its large immigrant population and booming global economy–currently ranked as the 9th largest in the world. Sex trafficking is very profitable for traffickers. In Los Angeles, the average sex trafficker can make $49,000 per victim during the course of her imprisonment.
California is a hotbed not only for child sex trafficking, but also forced labor, sex trafficking and involuntary white slavery servitude. Foster care and Group homes, in particular, yield a continuous plethora of new little girls to fuel this thirst. Many traffickers come to California because of easy access to the California-Mexico border, enabling them to bring victims up from Mexico into California to work as slave labor in sweatshops or on farms.
The next "little barbie" is named Martha* (*name of the minor victim has been changed to protect her identity).
Martha* was taken from her home in August 2017, when she was 7 years old. Judge Lois Haight blocked Martha's* mother from all visitation with Martha until March 2018. In visitations with her mother, Martha* repeatedly begs to come home to her mother. Her mother has noticed, since mother has now weekly visitation, that Martha* has bruises on her body.
Martha* has remarked that she is frequently going hungry and there is very little food available at the foster home. Martha's* mother pays child support yet Martha* said her allotted weekly allowance has been with held by the foster mom since June 2018. Because of this Martha* can not purchase snacks at school. At the foster home, the biological daughter of the foster mother had died in a drowning accident. This was not revealed upfront to Martha's* mother. Corrupt social workers are not upfront with families about issues and problems in the foster care homes.
Contra Costa County's Child Protective Services Allegedly Conceals Information from Biological Parents and Legal Guardians
Edyth Williams is the social worker out of the Child Protective Services office located at 400 Ellinwood Drive in Pleasant Hill, California on Martha's* case. Williams admitted that Martha's* foster mother's biological child had drowned. She admitted this over email, only after Martha* told her mother about it. It was not until Edyth Williams was on the courts' witness stand and under oath, being questioned, did Martha's* mother learn in August 2018 that there had been a separate and additional crisis in this same foster care home. This happened in Spring of 2018, leading to a re-training of the foster care mother.
Martha's* mother was not informed at the time of the incident – and there is no report of it mentioned in any discovery reports shared with Martha's* mother. These disturbing revelations had been completely hidden from Martha's* mother. It was only because Edyth Williams was called into court and questioned, that it was ever revealed that Martha's* foster mother was in a "crisis training" in the Spring of 2018.
Child Protective Services of Contra Costa County Re-Labelled as "Children and Family Services"
In a visit during August 21, 2018, Martha's* mother went to visit Martha* for a scheduled visit at the Child Protective Services office in Pleasant Hill, California. Martha's* mother noticed a large black bruise on Martha's* shoulder. See above actual photograph of Martha. Martha* revealed there is a lot of fighting that goes on at her foster house and at her school – and a lack of supervision at the foster care home. Martha* said the foster care mother leaves a house full of young females under the supervision of a 50 year old male, daily, whom is renting a room in the house.
In recent years, Child Protective Services state-wide changed its name to Children and Family Services. However, the function of Child Protective Services aka Children and Family Services has remained largely unchanged, and as of this year, there are nearly 56,000 children in California in foster care [click here for the source].
But Aren't the Judges Keeping Our Children Safe?
While prosecutors and judges are supposed to be held accountable, too often oversight is weak or non-existent. More than a few judges and prosecutors have been caught trading in child rape. (excerpt from Epidemic by Dr. Lori Handrahan). Click here to read more about Epidemic.
Further, Handrahan reports in Epidemic: The local legal community of lawyers and prosecutors were aware of the trafficking, but also, failed to alert authorities. Eventually, the FBI and IRS opened investigations resulting in prosecuting and sentencing of the judges…

With arrested judges, I have included cases that attest to overall sexual deviancy, misogynistic, and racist behavior that appears to be widespread.

It is critical that the American public know how many and which judges have been arrested for trading in child rape. Currently, the Department of Justice is failing to provide America with this information.

Click here to read more about Epidemic: America's Trade in Child Rape, by Dr. Lori Handrahan.
Judge Rebecca Hardie and Judge Lois Haight, who sit in the juvenile court in the Contra Costa County Superior Court, are currently under recall. Judge Jill Fannin, the Presiding Judge of the Contra Costa County Superior Court, is also under recall. Comments or concerns can be emailed to the author Gail Wilson: gailwilson@protonmail.com.