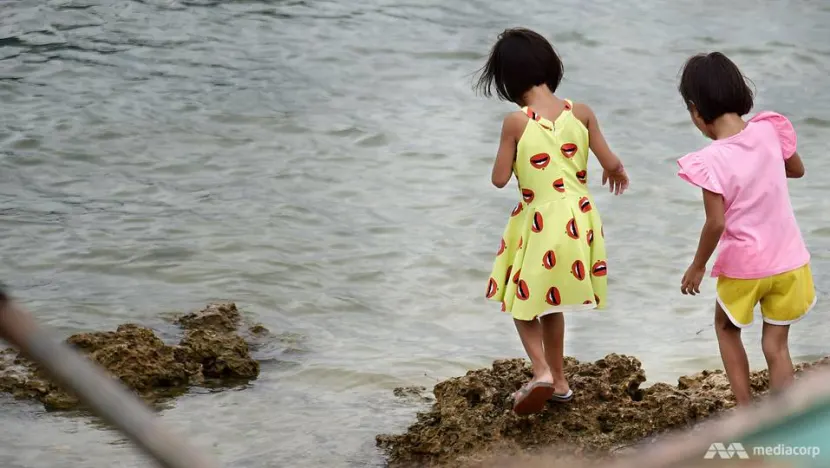 'We didn't have much to eat': Poverty pushes some kids towards paid sex abuse in the Philippines
CEBU, Philippines: Sasha loves her family so much she is willing to do anything for them. So when her aunt told her she could help them earn more money, she obeyed.
At a young age, Sasha was sexually abused by that aunt, who live-streamed the assault for sex predators overseas who had paid to direct the woman's actions while they viewed the attack. The girl was only ten years old when she was rescued from the sex den in one of Cebu's remote communities, along with two other girls and a boy.
Known as child cybersex trafficking, live-stream sexual abuse of children is a growing crime that is relatively new in the Philippines. The country's easy access to the Internet, widespread poverty and large English-speaking population are some of the key elements seen as facilitating sex predators abroad to order live abuse shows while remaining anonymous.
"It is profitable and easy for Philippine adults to meet these demands by turning a closet or corner of their home into a cybersex den," Sam Inocencio from the International Justice Mission (IJM) in the Philippines told Channel NewsAsia.
The Washington-based agency, which focuses on human rights and crimes including child abuse, has been helping the Philippine government eradicate sexual exploitation of children since 2001 but it was not until two years ago that it shifted its focus to cybersex trafficking.
Based on IJM's data, 50 per cent of the victims in the Philippines are 12 years old or younger and most of them were abused by perpetrators who are known to them. Half of the abusers are people the victims love and trust most – their own parents.
Trust is a key element that enables sexual abuse of children, especially when minors are very young and completely dependent on their guardian. Unlike in commercial sex trafficking, cybersex abusers in the Philippines tend to recruit children through existing relationships. Besides parents, perpetrators can also be the victims' siblings, other relatives, friends or neighbours. Seventy per cent of facilitators are related to or live near to their victims, according to IJM.
"This is a crime of financial opportunity rather than one that is criminally motivated," Inocencio said.
Every screened attack on a child usually happens in real time. Still, many perpetrators excuse the abuse by citing zero physical contact between the children and paedophiles overseas and the need for money to provide for their family members, including the victims themselves.
"We didn't have much to eat. My parents couldn't provide for my education. Our house was tiny because we were poor," said Sasha. She is now 11 years old.
Both Sasha and her aunt lived in Cordova – a largely underdeveloped community in Cebu province. Before her rescue in 2016, Sasha often had to visit her aunt, who told her the abuse was a way to help the family.
"Her aunt would tell her 'This is how you can help us get food and milk. This is how you can help your younger cousins, providing for us to survive'," said Amazing Grace Salitrero, a social worker who has been taking care of Sasha and many other girls at the Rancho ni Cristo aftercare shelter in Cebu.
In front of her, four white bungalows are perched on top of a hill, overlooking a small stream and green fields. Inside, young girls in school uniform study for exams while a group of toddlers play with their toys. They too are recovering from a cruel past.
Miles away, Sasha's aunt awaits in jail to go on trial while her parents remain separated from the little girl they failed to protect.
"Sasha told her parents about the abuse but they remained quiet," Salitrero said. "It's hard for these young children to be away from their parents but we can't really do anything because what happened was (the parents') mistake."
TRAUMATIC RESCUE 
According to the United Nations Children's Funds (UNICEF), the Philippines is the world's biggest source of live-stream child sexual abuse. Although various efforts have been made to crackdown on the trade, perpetrators still manage to avoid detection through the anonymity of the Internet.
"The technological aspects of cybersex trafficking make finding the victims and apprehending perpetrators quite challenging for law enforcement," said Inocencio.
Despite the challenges, he added, thorough investigations and collaboration with international law enforcement agencies have resulted in rescues and arrests at "increasing rates" in the Philippines. Based on IJM's own casework data, 57 victims were rescued in 2016, 101 in 2017 and 118 between January and August 2018.
In Cebu, many rescued children aged 12 or younger have been transferred to Rancho ni Cristo – the only shelter in the Philippines that exclusively rehabilitates young victims of online sexual exploitation.
Spanning three hectares, it provides survivors of cybersex trafficking with a safe place to heal and recover from their traumatic past.
Since its opening in December 2015, the shelter has taken in 33 girls for rehabilitation. They are provided with food, medical care, counselling, mentoring and life skills training. Every girl can complete junior high school at the on-site learning centre, where they are also taught music, arts and sports.
While they are all on the same road to recovery, each survivor has a different story. Some of them were severely abused while others were rescued during the grooming stage, when no physical contact had been made.
Like Sasha, certain girls know exactly why they were sent to the shelter but there are also others who are too young to understand.
"We have children who are just two to four years old and they're having a hard time trying to process what happened to them. They'd ask 'Why am I here? Why are you saying my mum is a bad person?'," said Bart van Oost from CURE – a Cebu-based child protection foundation that operates Rancho ni Cristo.
We've rescued them but we've also taken them away from their parents and community. For them, that's the traumatic part.
At Rancho ni Cristo, rehabilitation takes place slowly and progresses with challenges.
While some victims are open about their past, several refuse to mention it for fear of hurting their loved ones – mothers, sisters and relatives who abused them for easy money. According to van Oost, many children still feel the need to defend their family members and blame themselves for what happened.
"It's the children who feel guilty, thinking 'because of me, my mum is in jail' or 'because I couldn't stop my mum, she also did it to my sister'," he said. "It's really complex. There are so many family members and emotions involved."
Two years after her rescue, Sasha has not disclosed much of her past. She feels responsible for the legal prosecution against her aunt. "Now, she still feels like 'if only I had done what she asked me, I could have helped my cousins and maybe my aunt wouldn't be in jail," said Salitrero.
LURE – GROOM – ABUSE
Based on reports, several cases of child sexual exploitation involve female perpetrators who were groomed by paedophiles overseas. Many of them met on social media – a key platform Filipino women use to look for foreign partners in hopes of a better life.
Instead, many of them ended up being groomed by sex predators, who meticulously prepare them for sexual abuse of children in their care.
"They hope these foreigners would marry them. Then when they become lovers, these paedophiles would start sending them money and demand sexual images. The problem occurs when they begin asking for minors," said police officer Ilona Cimafranca from Cordova, the municipality in Cebu province where several cases of child cybersex trafficking were reported.
As the former head of the Women and Children Protection Desk, Cimafranca has handled numerous cases of online sexual exploitation of children in Cordova. When paedophiles demand children from the women they groom, she said, the first to be offered is often their own.
If they're childless, they'll offer their relatives. When the paedophile asks for more, they'll go for their neighbours' children. That's usually the process. The victims can be new-born babies or children aged up to 12 years old.
Grooming is a process of gaining trust before the exploitation. It usually starts from still photographs of clothed children before developing into nude images and video clips. Once the paedophile has gained the trust from a local trafficker – often someone close to their victim – the abuse will take place.
"You can make US$23-US$30 with a few photos. It's an easy way to make money and foreigners are really looking for these kind of people who are desperate. They'll really work towards that for months," van Oost said.
"'First I befriend you and then you're my friend. Now, can I see your children?' Once the webcam abuse is not enough, they'll fly here to meet the child."
For victims of cybersex trafficking, recovering from past trauma can be a great challenge.
A rescue often means separation from friends and family and a new life with strangers at some shelter in the Philippines. For Sasha, two years at Rancho ni Cristo have been a new experience. There is more food to eat, musical instruments to play and new friends to talk to. Still, she has never forgotten her loved ones at home or some innocent memories.
"Before, my three brothers and I would play hide and seek. We also played with bottle caps and candles," she said.
"We used to have so much fun."
*Sasha's name has been changed to protect her identity.
The first part of this investigation into online sex abuse looked at the growing spread of the crime.