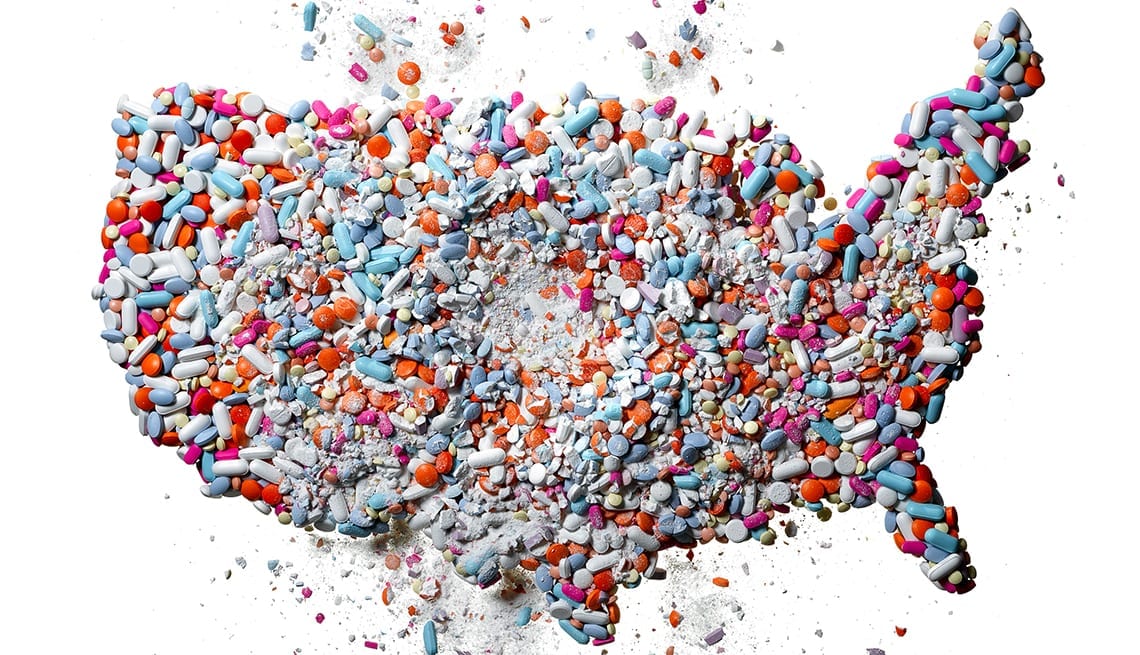 The Opioid Epidemic, Foster Care, and Human Trafficking
As detailed in our interview with Dr. Hanni Stoklosa, the opiate/opioid crisis interacts with human trafficking in a number of ways, creating a complex – and perpetually reinforcing – relationship. Yet, increasingly, there is another element of this relationship – foster care.
It is well documented that human trafficking disproportionately victimizes children involved with the foster care system; however, little research has been done on how this relates to the nation's ongoing opiate/opioid epidemic.
There are two key relationships connecting human trafficking, the opiate/opioid crisis, and foster care:
Familial Sex Trafficking 
Parents addicted to opiates/opioids have seemingly led to an increase of what is referred to as "familial sex trafficking," the selling of children by family members for drugs or money. The Office on Trafficking in Persons, part of the Administration for Children & Families, a division of the U.S. Department of Health and Human Services, recently hosted a webinar, "Human Trafficking and the Opioid Crisis," which highlighted familial trafficking and stressed that drug addiction can be leveraged by traffickers to exploit the user's children. While this is estimated to occur throughout the country, reports of this trend are most common in West Virginia, which has been hit hard by the drug epidemic. Brian Morris, U.S. Department of Homeland Security Special Agent and co-chair of the West Virginia Human Trafficking Task Force, detailed this disturbing trend to West Virginia Public Broadcasting, "most of what I see is familial trafficking," and arguing that the practice is very likely to be "severely underreported." Further, Attorney General Patrick Morrisey stated that "West Virginians are especially vulnerable to human trafficking because of the opioid epidemic, poverty, and a large number of children in foster care," – acknowledging this critical link. Massachusetts has also drawn a connection between the ongoing drug epidemic and familial trafficking, noting an increase of parents willing to trade their children to feed their addiction.
Increase in Foster Youth 
The connection between opiates/opioids, foster care, and human trafficking continues once the child has been placed in state custody. Parents addicted to the drugs have trouble caring for their children and thus we see an increase of youth in the foster care system. Given the high rates of trafficking of youth from the foster care system, this can lead to an increase in trafficking, particularly as state child welfare systems are overwhelmed and underfunded. The U.S. Department of Health and Human Services' Office of the Assistant Secretary for Planning and Evaluation (ASPE) reports that after a decade of significant decline, "between 2012 and 2016, the number of children in foster care nationally has increased by more than 10 percent. There is a broad agreement that the ongoing opioid epidemic has been a primary contributor to those increases." ASPE adds that six states, Alaska, Georgia, Minnesota, Indiana, Montana, and New Hampshire saw an increase of more than 50 percent during this period. Studies from individual states confirm these findings: "In Ohio, opioids are the primary cause of a 19 percent increase in children placed in either foster care or with relatives since 2010," and in Vermont, largely due to opiates/opioids, that number increased by 40 percent between 2013 and 2016.
These significant increases have flooded the foster care system and highlighted the critical shortage of foster parents, gaps in financial support to relatives caring for children of parents with addiction, and the vulnerability of youth in the child welfare system to trafficking. It is estimated that at least 60 percent of minor sex trafficking victims were involved with the foster care system. The lack of proper foster housing has led to makeshift solutions, "that's why we read stories of children in foster care who are sleeping in offices of case workers or hotels rooms with case workers because there aren't enough foster homes for these children. The foster care system is just being overwhelmed by this opiate crisis." The absence of stable homes only increases the vulnerability to human trafficking as traffickers often lure foster youth with promises of a family structure, economic stability, and love. Additionally, once involved in trafficking, the traffickers may use drugs, such as opiates/opioids, as a means of control over their victims, continuing the vicious cycle of dependency and abuse.
Though studies have not yet been undertaken to provide empirical evidence to these links, it is clear that the opiate/opioid crisis is exacerbating vulnerabilities for children of parents with addiction, both those within the home and those who have been placed under the care of the state. Research is needed to better understand the scope and magnitude of these interactions, the resources required to address the opiate/opioid epidemic, and the fragile foster care system.
If you or someone you know is suffering with substance abuse, below are some helpful resources:
SAMHSA National Helpline: Confidential free help, from public health agencies, to find substance use treatment and information.  

Learn more

 1-800-662-4357

Start Your Recovery

: Offers people who are dealing with substance use issues a single source of reputable, objective information about signs, symptoms, conditions, treatment options, and resources — presented in a user-friendly format and in language that's easy to understand.
7 Tips for Helping Someone with an Addiction: seven tips that family and friends can reference to support an addicted family member or friend.