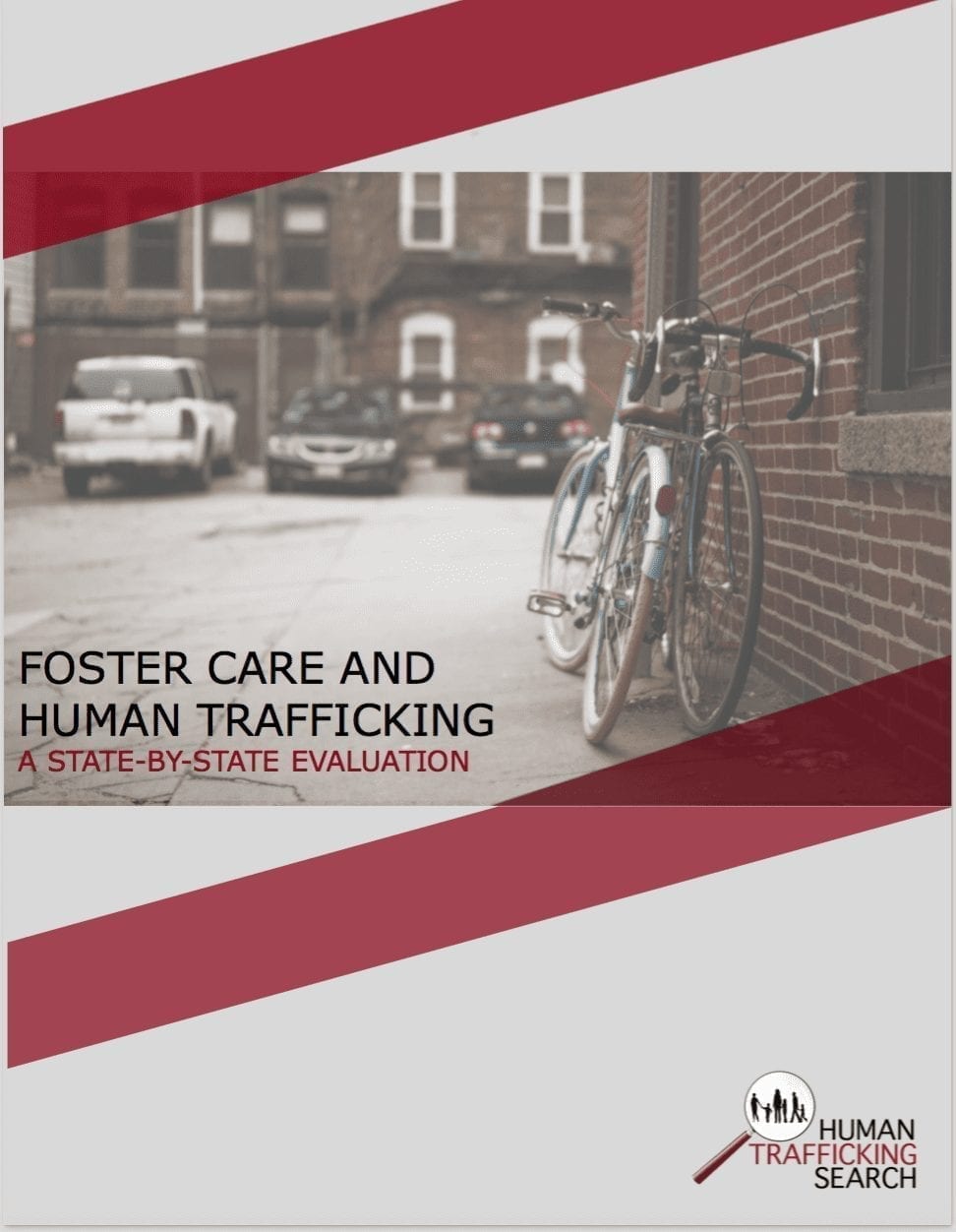 Part 4: Recommendations to Protect Foster Children from Trafficking
Human Trafficking Search recently published a state-by-state report card examining the link between foster care and human trafficking across states to grade states on their foster care and anti-trafficking provisions. Our research found that, despite evidence that the foster care system and trafficking are intricately linked, states have yet to take adequate steps to protect youth in the foster care system. Indeed, graded against our robust criteria, the highest score for any state was 23.5/32 (73%), with an average score of 17/32 (53%). This blog is the fourth of a blog series to summarize the publication and offer recommendations to policy makers.
More needs to be done to protect foster care youth from trafficking and exploitation. Simply acknowledging their increased risk is not enough. To do this, here are several recommendations for states, as well as for national policy and child welfare agencies.
Recommendations for State Policy
States should create more robust diversion programs and services to be made available for trafficking victims, including foster youth. Furthermore, law enforcement needs to be educated on human trafficking and properly trained so they can recognize the signs and know how to respond. Law enforcement agents need to be made aware of the important role they play in preventing trafficking, and the specific needs of the victims they may encounter. This training should also include information on child trafficking and the links between foster care and trafficking. Similarly, child welfare agencies, foster parents, student educators, and counselors must be trained to recognize signs of trafficking and how to respond. Lastly, States must refrain from entering into 287(g) agreements with ICE, which place children at risk of entering the foster care system due to their parents being deported and the lack of safety for kinship care from undocumented relatives.
Recommendations for National Policy 
The federal government needs to not just encourage but mandate that states act to prevent child trafficking. Improvements in the foster care system are crucial at the national level, including increased funding and stricter enforcement of the laws that relate to child welfare and human trafficking, such as the Preventing Sex Trafficking and Strengthening Families Act. We also recommend that the federal government does more to regulate the foster care system and remove disparities between the states. Specifically, at a national level, any person who has been convicted of human trafficking or domestic violence or listed as a sex offender should be banned from becoming a foster parent in any state. The federal government should also mandate that all states develop Safe Harbor laws to ensure that those who are trafficked will be treated as victims and not criminals. Additional laws are needed to safeguard the rights of LGBT youth in the foster care system, as well. Anti-discrimination laws are needed to protect foster children from systematic discrimination based on their gender and sexual identity across all states. The same should apply for services for homeless youth, as LGBT youth deserve shelter regardless of their gender or sexuality. Lastly, like the State Department's Trafficking in Persons Report, creating an annual state evaluation on the implementation of child welfare and human trafficking provisions would provide feedback to states on what they're doing well, what they need to improve on, and how they rank in comparison to other states.
Recommendations for Child Welfare Agencies
It is imperative that child welfare agencies pay more attention to cases of missing and runaway foster youth. Agencies should not only be mandated to immediately report missing children, but also to have screenings of returned children for any signs of trafficking or exploitation. In addition, agencies should screen each child entering the system for signs of previous trafficking. Child welfare agencies should conduct thorough background checks on all potential foster parents to eliminate the chance of children being placed in the homes of abusers or traffickers. Kinship care benefits should be increased so families receive additional benefits in becoming foster parents, and families should also be encouraged to have legal custody of the youth. To prevent foster youth homelessness in the first place, we recommend allowing children to stay in the system and receive benefits until they are at least 23. Transitional housing aid and university tuition waivers are possible ways to ensure that foster children are taken care of after exiting the system.
Next week, tune into our blog to see how you can be an agent for changing the foster care system to ensure that youth in your state are protected from trafficking.
Read our full report on Foster Care and Human Trafficking Here.