Thai NGOs & Government Balance Anti-Trafficking Efforts
As many of you know, human trafficking in Thailand has been in the news almosteveryday in the past few weeks. Particularly horrific is the discovery of mass graves of smuggled and trafficked Rohingya, a persecuted and particularly vulnerable ethnic Muslim minority population originally from Burma and Bangladesh. Most people agree that Thailand has the world's worst problem with human trafficking violations. It is the epicenter of human trafficking globally, as an origin, transit and destination country for people in the Greater Mekong Sub-Region. Thailand shares 3,000 miles of contiguous border with Burma, Yunnan province (the southernmost part of China), Laos, Vietnam, Cambodia. All of which are less developed than Thailand, thus the appeal to many people from these countries to live and work there. Human traffickers prey on these vulnerable people. Not including these foreigners, Thailand has close to a million people from six Hill tribe minorities such as the Hmong, Akha, Shan and others. They live in the forests and hills along the northern borders of Thailand. The majority of Hill tribe people are stateless. They are not legally recognized by their countries of origin, or by the Thai government. This makes them particularly vulnerable to exploitation and at high risk of human trafficking.
There are a handful of inter-governmental and non-governmental organizations (NGO), such as DEPDC (an exceptionally effective NGO I have worked with for 15 years), who exist to help this population and to advocate for the legal rights and citizenship of the Hill tribe people. Officially recognizing Hill tribe people as Thai citizens would go a long way toward preventing human trafficking within Thailand's borders, and although the Thai government has been pressured for a long time, but has yet to do this. Thai citizens (excluding undocumented Hill tribe people) account for a small proportion of the total number of human trafficking victims from Southeast Asia each year. The majority are ethnic minorities and people from the surrounding Greater Mekong Sub-Region. The Thai government struggles to effectively combat and prevent human trafficking, and though it is no excuse, in fact, it lacks adequate resources to handle its disproportionate problem. Political will to seriously address human trafficking has grown over time – particularly due to the heroic efforts of tenacious Thai activists for decades, and with pressure from the international community, including the US Department of State's Office to Combat and Monitor Trafficking in Persons.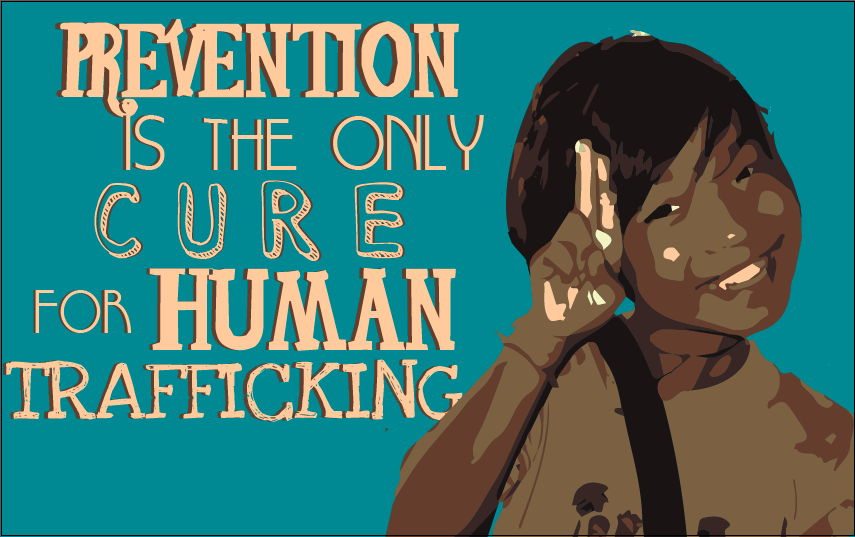 What is little known however, is that Thailand is a leader in the anti-trafficking movement, and its experts, both in the formal and informal sectors, have 25 years of experience working on this issue, starting with the rampant problem of child sex tourism in Southeast Asia in the 80s. Many unwritten "best practices/promising practices" that guide work across the globe originated in Thailand by the vast network of people who have given (and continue to give) their lives to the cause, creating innovative models from apprehension to aftercare for victims, survivors and more.
Thailand is currently on the lowest tier of the US Department of State's evaluation of the annual Trafficking in Persons Report (TIP) due to the widely known fact that it has a major problem with hundreds of men and boys (many of whom are Rohingya) being exploited and trafficked to work on fishing boats every year. An in-depth report last year entitled, Slavery at Sea, by the Environmental Justice Foundation, among other reports, focused the world's attention on this problem that has existed for many years.
Another reason for Thailand's tier placement is that the TIP report only reports on governmental efforts to combat human trafficking. Although there is a robust community of innovative and highly effective NGOs in Thailand their successes, remarkable programs and services are not officially counted towards the country's overall "significant efforts" to combat trafficking in persons (a major component of assessing progress) for purposes of the TIP Report. Thailand, much like many other countries in the world works hard to address human trafficking within its borders – and of course, it can always do more. The best way to learn about human trafficking in all its complexity is to learn directly from the leaders in the global anti-trafficking movement, and to gain first-hand experience in the field.
Since 1999, Prevent Human Trafficking has run an intensive, highly competitive summer program that offers participants concerned about human trafficking unique access to some of Thailand's preeminent scholars, activists, organizers, survivors, and government officials working on the forefront of the global anti-trafficking movement. Opportunities such as these allow participants to have an insider's view into the complex realities of anti-trafficking efforts and how they are balanced between governments and the NGO community.
Prevent Human Trafficking (PHT) is a Washington, D.C., based non-profit organization working to build a bridge between South East Asia and the United States to empower individuals, organizations and governments to tackle the root causes of human trafficking through direct support and technical assistance. PHT uses its expertise and networks to promote best practice and inspire sustainable solutions in the movement to prevent human trafficking.
Christina Arnold founded Prevent Human Trafficking (PHT) in 1999, as a vehicle to support a handful of innovative human rights organizations working in Thailand and the US after leaving the cult she was born and raised in until the age of 21. Her expertise has contributed to policy and legislative change, such as the passage of the original Trafficking Victims Protection Act (TVPA) of 2000. In addition to her year round work directing PHT, she personally runs PHTs annual summer anti-trafficking study program in Thailand to directly share her experiences working in the field for 16 years.