Communities Vulnerable to Human Trafficking: Refugees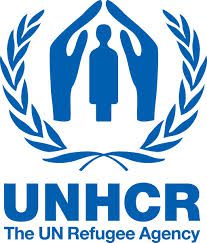 In the second of the three-part blog on vulnerable communities, we will be addressing the topic of human trafficking within refugee populations. The United Nations Refugee Agency (UNHCR) estimates there are 15.4 million refugees currently in the world and 46 percent of refugees are under the age of 18. Children living in a new country, separated from their friends and family are extremely vulnerable to human trafficking. The largest refugee populations in the world are Afghanistan, Iraq, Somalia, Democratic Republic of the Congo and Myanmar. Due to violent conflicts in their home countries, the refugees are forced to flee to countries like Pakistan, Iran, Syria, Germany and Jordan, which are home to the world's largest refugee populations.
Refugee Camps and Sex Trafficking
As the number of refugees rises internationally so does number of refugees at risk for human trafficking. More than 80 percent of refugees are women and children and the majority are without the protection of their husbands, fathers or other male family members, leaving them susceptible to sexual violence and rape in the refugee camps. Sex traffickers have been preying on the weak and vulnerable in refugee camps in Africa. Somali refugees escaping the violence in their country often end up trafficked into Kenya as sex slaves and domestic workers. The United Nations documented the disappearance of refugees in Sudanese refugee camps with the concern they were trafficked out of the country for the purpose of commercial sex exploitation. As a refugee in a new country without legal representation or protection from their male family members, refugee women and children become vulnerable to sex traffickers.
Governments Perpetrating the Trafficking of Refugees
Due to their precarious legal status, refugees are often classified as "stateless" meaning they neither belong to a country nor have a government to protect them. Most countries do not have the capacity to take in large numbers of refugees and simply refuse to allow them across the border. This is the situation in Thailand where a large number of Burmese refugees are Muslim Rohingya escaping religious persecution to the safety of Thailand's borders. Yet, the government of Thailand doesn't have the capacity to resettle these refugees and was recently caught selling Burmese refugees to traffickers in Malaysia. With no legal rights in Burma, Thailand or Malaysia, it was years before international watchdog groups and the media even realized that the Thai government was perpetrating a large scale human trafficking operation. Earlier this year, Amnesty International put out a notice that Eritrean refugees were being kidnapped from the camps and trafficked by the Sudanese National Security Services. In refugee camps around the world, the human trafficking of refugees is an all too common reality for vulnerable, stateless people.