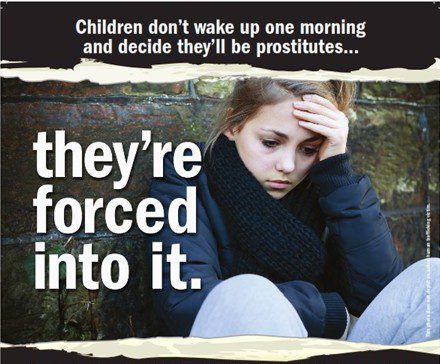 Many religious faiths have taken up the issue of human trafficking, but few religious leaders have openly denounced slavery as a crime against humanity as Pope Francis recently declared to a group of diplomats. Pope Francis spent the entirety of the meeting discussing the growing international human trafficking problem. Later, he laid out the Vatican's plan to tackle all forms of human trafficking: forced labor, sex and organ harvesting. This isn't the first time the Vatican has taken a stand against human trafficking. In 2000 after the Palermo Protocol was signed, the Vatican announced that all religious communities and every Catholic should be working on the human trafficking issue. Now 14 years later, anti-trafficking programs have grown within the Roman Catholic Community largely through the work of nuns.
US Catholic Sisters Against Human Trafficking
The US Catholic Sisters Against Human Trafficking created the The Bakhita Initiative (named after St. Josephine Bakhita, a former Sudanese slave turned nun) to create a network of religious women and congregations and connect those involved with activities to end modern slavery. The goal is to expand resources, encourage other congregations to become involved with the human trafficking and provide nationwide community intercommunity dialogue on ways to assist victims.
The U.S. Federation of the Sisters of St. Joseph
In 2011 the nuns were organizing their national event and wanted it held in a hotel that would be willing to sign on as a partner against sex trafficking. After being turned down by several hotel chains, they finally partnered with Nix Conference & Meeting Management who work with hotels to train the staff to identify and stop human trafficking. They now offer a form letter so the public can ensure the hotel you patronize is aware and taking precautions against sex trafficking.
Talitha Kum
Talitha Kum is a project run by the International Network of Consecrated Life Against Trafficking in Persons whose goal is to share and maximize the resources that religious life has on behalf of prevention, protection and assistance, awareness raising and denouncement of trafficking in persons. They run anti-trafficking courses for religious women throughout the world as well as take on the daunting task of raising awareness during larger sporting events like the 2014 Super Bowl and Winter Olympics.