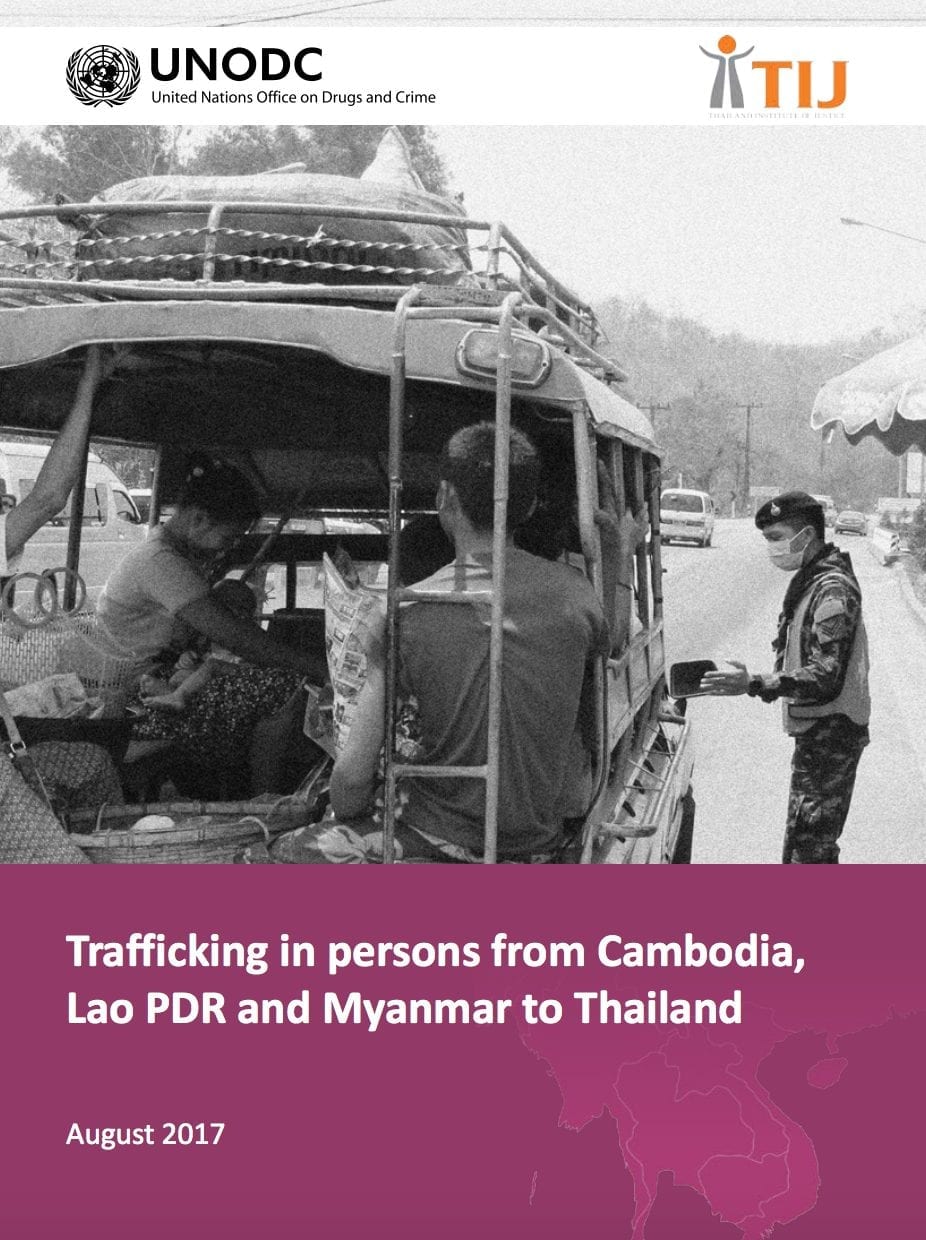 Publication of the Month: Trafficking in persons from Cambodia to Lao PDR and Myanmar to Thailand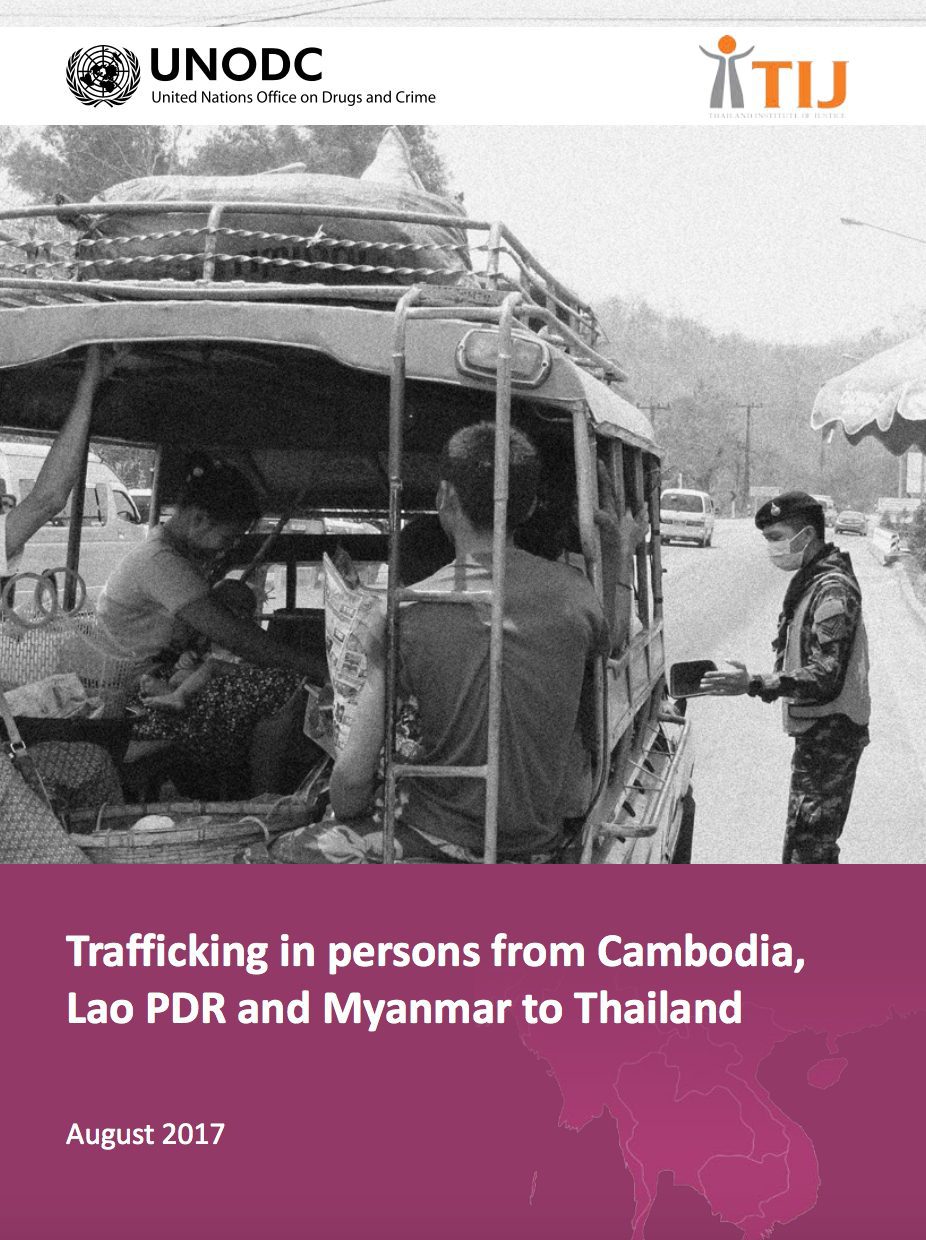 The report, "Trafficking in persons from Cambodia, Lao PDR and Myanmar to Thailand," is the first joint report of its kind to explore human trafficking in the sub-region, and emphasizes the need to combine criminal justice responses that cripple trafficking networks with approaches that protect migrants and maximize the benefits of international migration.
It is estimated that four million migrants live in Thailand, 90 percent of whom come from the neighboring countries of the Greater Mekong Subregion – Cambodia, Lao PDR and Myanmar. Many of these migrants enter the country irregularly and remain in an irregular situation. They are therefore not only vulnerable to deception, coercion, violence, and exploitation whilst travelling, but also once they have arrived at their destination. The vulnerabilities and risks are amplified for children.
While trafficking to Thailand occurs for a range of purposes, the most common form is labor trafficking. People seeking higher wages are recruited by traffickers that exploit their vulnerabilities using physical violence or threats to work in industries such as fishing or construction. Many victims of trafficking, women and children in particular, are also brought to Thailand for the purpose of sexual exploitation.
Click here to read the publication: Trafficking in persons from Cambodia, Lao PDR and Myanmar to Thailand report