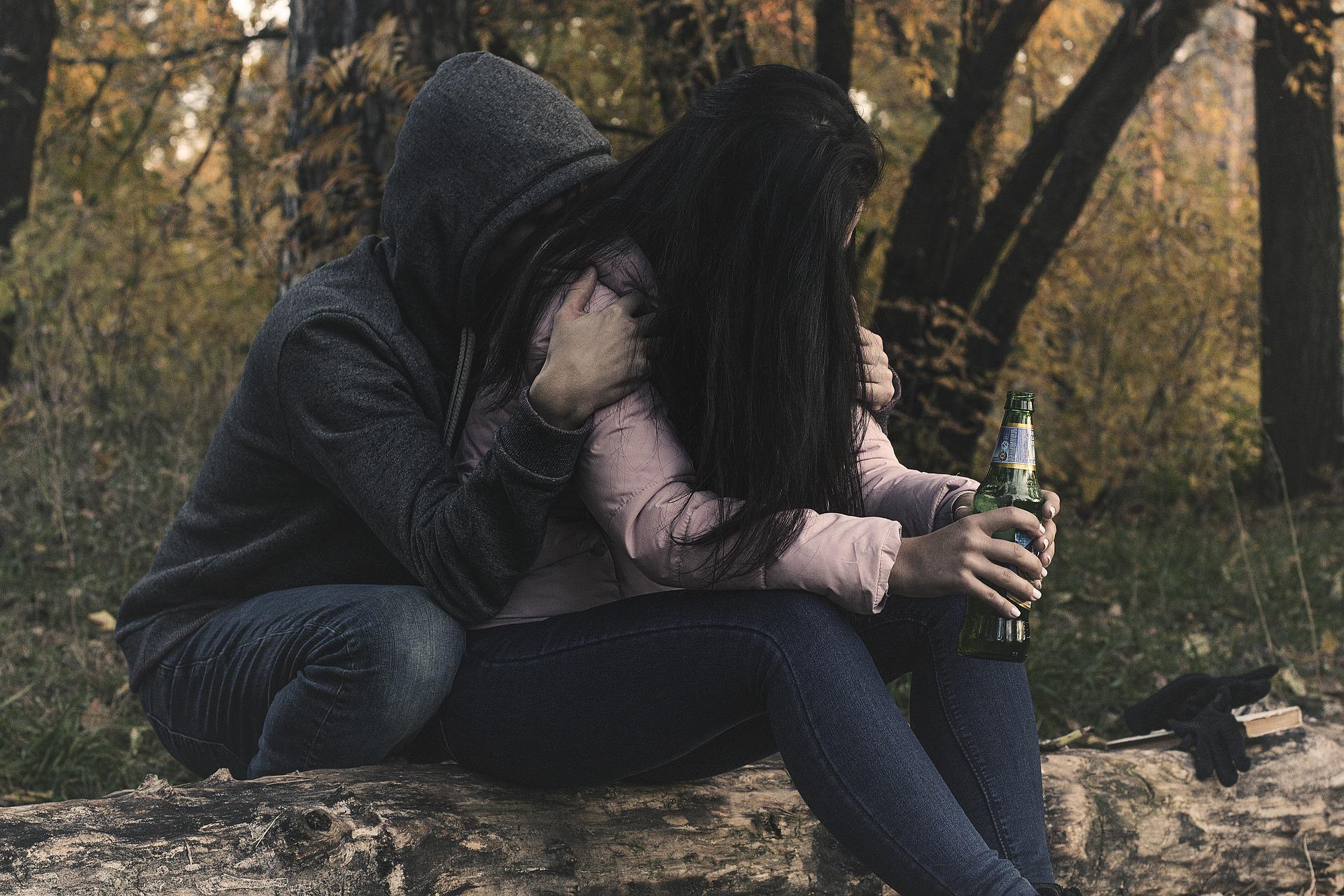 Where the Crossroads of Abuse Meet: Domestic Violence and Trafficking
In light of Domestic Violence Awareness Month, it is only fitting to talk about the stark connection between domestic violence and human trafficking. While seemingly two separate issues, domestic violence and trafficking are intertwined more often than not.
Victims of trafficking and domestic violence suffer similar forms of abuse. Like batterers, traffickers use physical, sexual, and socio-psychological forms of coercion in order to force victims to comply with traffickers' wishes. A study on sex trafficking in Chicago found that over 70 percent of former trafficked persons were subjected to physical violence by their trafficker, and this violence increased over time.
The consequences of domestic violence and trafficking are also similar. Victims of domestic violence often suffer from depression, post-traumatic stress disorder (PTSD), and other mental health issues. Researchers from the Institute of Psychiatry, Psychology, and Neuroscience at King's College London interviewed 133 former trafficked persons in a study to assess their mental health status. The researchers found that 39 percent of individuals had PTSD, 34 percent had depression, and 15 percent had schizophrenia.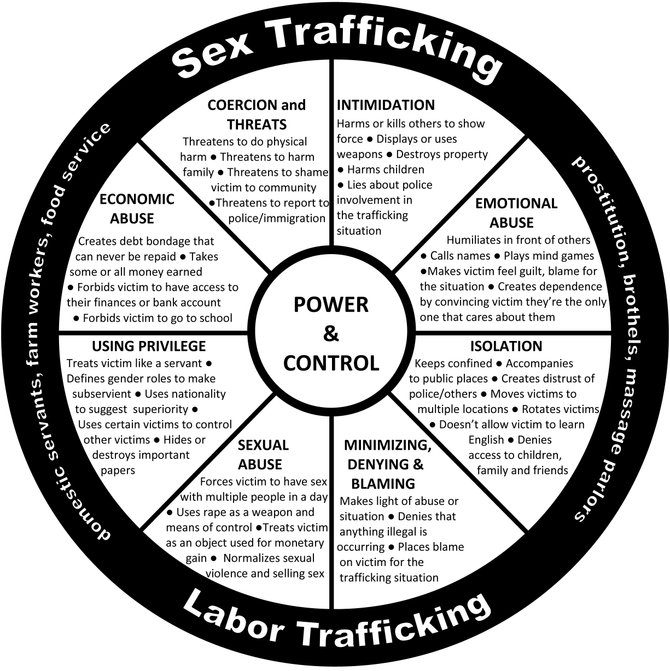 In contrast to the common conception of a victim of trafficking, victims are often trafficked by an intimate partner, trusted individual, or family member. One study found that 44 percent of victims of sexual exploitation indicated that their exploiter was their boyfriend, and another 20 percent indicated that their exploiter was specifically "my man." Another study on trafficking of Mexican individuals to the US found that 69 percent of trafficked persons met their trafficker through a family member, friend, or neighbor, and eight percent were trafficked by a family member.  The study also found that 54 percent of victims also had previous experiences of violence, including physical or sexual abuse, intimate partner violence, harassment, or assault.
The connection between domestic violence and trafficking has increased service providers' ability to identify trafficking in a situation of domestic violence. Practitioners around the world use the Power and Control Wheel, a model designed by the Domestic Violence Intervention Project in Duluth, Minnesota to identify victims. The Wisconsin Coalition Against Domestic Violence adapted this wheel to identify victims of trafficking.
While traditionally to honor survivors of domestic violence and to promote awareness, Domestic Violence Awareness Month has expanded to include promoting awareness about human trafficking. This awareness promotes a larger narrative advocating an end to the many forms of gender-based violence.
Resource: Domestic Violence & Substance Abuse Guide, Sunshine Behavioral Health
Firas Nasr is the Director of Communications at Human Trafficking Search.
Photo Credits: Domestic Abuse Intervention Services and Jackson Free Press