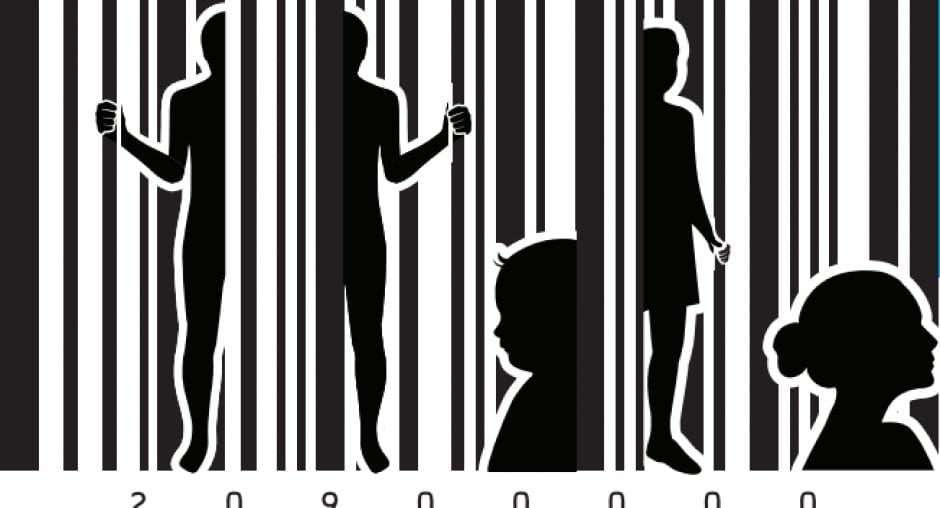 Expanding Legal Options for Foreign National Trafficking Victims
Both U.S. Citizens and Foreign Nationals can be victims of human trafficking in the United States. Foreign National victims of human trafficking may sometimes be living within the United States in an undocumented immigration status. To address the particular vulnerabilities of these victims, the Trafficking and Victims Protection Act creates certain immigration protections for foreign national trafficking victims so that they remain legally within the United States.

In 2000, Congress created U and T visas to provide protection to vulnerable immigrants who assist in the investigation and prosecution of certain crimes.
T visas are available to victims of a severe form of human trafficking who are present in the United States on account of the trafficking and who would suffer extreme hardship involving unusual or severe harm upon removal from the United States.
U visas are available to victims of 28 enumerated crimes (including human trafficking) who have suffered substantial physical or emotional harm and who were, are, or will be helpful in the investigation or prosecution of the crime.
Despite the T and U visa programs being created at the same time, the T visa program remains an under-utilized form of immigration relief while U visas are more widely known.  For example, US Citizenship and Immigration Services (USCIS) has consistently reached the 10,000 annual cap or limitation on U visas since 2007 when they first became available.  From 2008 until June 2015, USCIS has approved 66,102 principal U visa applications.  In the same period, USCIS approved 4,209 principal T visa applications.
The large discrepancy in the U and T visa numbers is a result of several factors. The first is the low number of T visas filed by foreign national trafficking victims. For example, in Fiscal Year (FY) 2014, there were only a total of 1,869 T visa applications filed. Of those applications filed in FY 2014, 1,401 (or 75%) of those applications were approved.
Another reason for the low use of T visas is due to some immigration lawyer's lack of familiarity with the dynamics of human trafficking and the different ways it could overlap with U qualifying crimes. Human trafficking can be associated with many other criminal activities commonly considered in the U visa context.  For example, there are overlaps with domestic violence, prostitution, false imprisonment, extortion, peonage, fraud in foreign labor contracting, involuntary servitude and others. For this reason it is important for lawyers and anti-trafficking advocates to explore the links between these crimes and the trafficking definition. Doing so can make a big difference for a foreign national victim, as framing a case as a T visa may have several benefits for the individual, including (but not limited to) faster immigration processing times and access to benefits.
Another reason to explore links to human trafficking and other U visa qualifying crimes is that the U visa currently has an extremely long wait time. Under the law, once the annual 10,000 cap or limitation on U visas is reached, the government places those immigrants with an approvable application on a waitlist until new U visas become available. The cap has led to ongoing multi-year waits for final U visa approval, as the government is already wait listing existing applications well into 2018.  Conversely, there is no such problem with T visas since USCIS has never reached the annual cap.
While there may be reasons for victims of human trafficking to apply for a U visa rather than a T visa, if it is possible to frame the case as a trafficking one, it may be a better option for victims. For this reason, it is important to continue to explore the intersection between trafficking and the enumerated U visa crimes, and to enhance intakes and interviews to identify trafficking elements.
Cecelia Friedman Levin is the Senior Policy Counsel at ASISTA . For more information, click here.
Photo Credit: KameliLatam