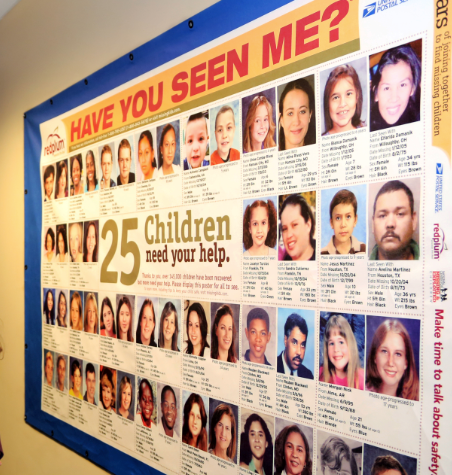 A Primer on the Stop Enabling Sex Traffickers Act (SESTA) Controversy
There is widespread consensus on the need to combat online sex trafficking; however, the Stop Enabling Sex Traffickers Act (SESTA), a recent bipartisan bill attempting to remove protections for internet platforms that knowingly facilitate child sex trafficking, has been met with great controversy.
Online sex trafficking, particularly of children, is an epidemic in the United States. A 2015 report from the anti-trafficking organization Thorn states that 63 percent of child victims of sex trafficking were sold online at some point and that over 100,000 new escort ads are posted every day.
In an effort to combat this abhorrent crime, SESTA would amend Section 230 of the Communications Decency Act of 1996 to specify that provisions protecting providers from liability do "not prohibit the enforcement of Federal and State criminal and civil law relating to sex trafficking against providers and users of interactive computer services."
The bill was introduced by Senators Rob Portman (R-OH) and Richard Blumenthal (D-CT), and subsequently co-sponsored by 60 senators across the political spectrum. SESTA was produced in response to investigations into Backpage.com, which revealed that the website knowingly facilitated sex trafficking of both children and adults and covered up evidence demonstrating such. Backpage.com has evaded prosecution in the past through Section 230 provisions, and congressional supporters argue that the bill would help close those loopholes, facilitate prosecution of websites that violate sex trafficking laws, and provide justice for victims by allowing them to seek civil remedy. Senator John McCain, a co-sponsor, explained his support for the bill as such: "this legislation is critical to eliminating legal protections for websites like Backpage.com that have knowingly and recklessly facilitated the online sex trafficking of innocent young women and girls. Importantly, our bill would criminalize commercial activity that assists, supports, or facilitates a violation of federal sex trafficking laws and would enable state law enforcement officials – not just the Department of Justice – to take action against individuals or businesses that violate sex trafficking laws."
The anti-trafficking community is, not surprisingly, very supportive of the legislation arguing that it will end immunity for online platforms that facilitate trafficking. Leading organizations such as Polaris, the National Center for Missing and Exploited Children, and Shared Hope International have advocated for its passage and highlighted its potential to alter the anti-trafficking landscape.
So why the big controversy?
Opponents of SESTA argue that while online sex trafficking is a real crisis that must be addressed, the bill is too broad and goes too far. Organizations such as the Americans Civil Liberties Union (ACLU) contend that SESTA would "lead to increased online censorship" and weaken key protections for free speech on the internet.
Technology companies, initially opposed to the legislation, have changed their tone with major companies such as IBM and Facebook, as well as the influential Internet Association, which represents the likes of Google, Microsoft, Twitter, and Amazon, endorsing the bill. However, some key technology stakeholders – notably the Electronic Frontier Foundation – continue to be against it. Opponents argue that large technology companies have the resources and capacity to handle the legal challenges that will follow passage of the bill, but that smaller companies and start-ups could fail under mounting legal pressure. They contend that the bill could prove a disincentive for companies to investigate their platforms for sex trafficking content noting that this would provide knowledge of such activities and thus increase the possibility of legal liability. This, they argue, would in turn lead corporations to over-censor user content as a means to avoid legal consequences – a similar argument to that of the ACLU. Additionally, it is claimed that the legislation could have the unintended consequence of pushing trafficking deeper underground, disrupting efforts to identify and prosecute perpetrators and reach victims. Further, it is widely argued that the impact of SESTA would be felt far beyond sex trafficking and effect the entire technology sector and how the internet is regulated, a slippery slope toward regulatory overreach that limits the flow of information on the internet.
While the bill's controversy is far from settled, it is heartening to see bipartisan efforts to address online sex trafficking. The Stop Enabling Sex Traffickers Act passed through committee in early January and is ready for a vote on the Senate floor, a move that supporters are eager to see.
For more information on the Stop Enabling Sex Traffickers Act (SESTA) and its surrounding controversy, read the following:
Full Text of Stop Enabling Sex Traffickers Act (SESTA)
It's the Beginning of the End of the Internet's Legal Immunity
What's So Controversial About SESTA?
Sex Trafficking Exceptions to Section 230
Senators Hear Emotional Testimony on Controversial Sex-Trafficking Bill
Photo courtesy of  Rattlenoun/Wikimedia Commons.