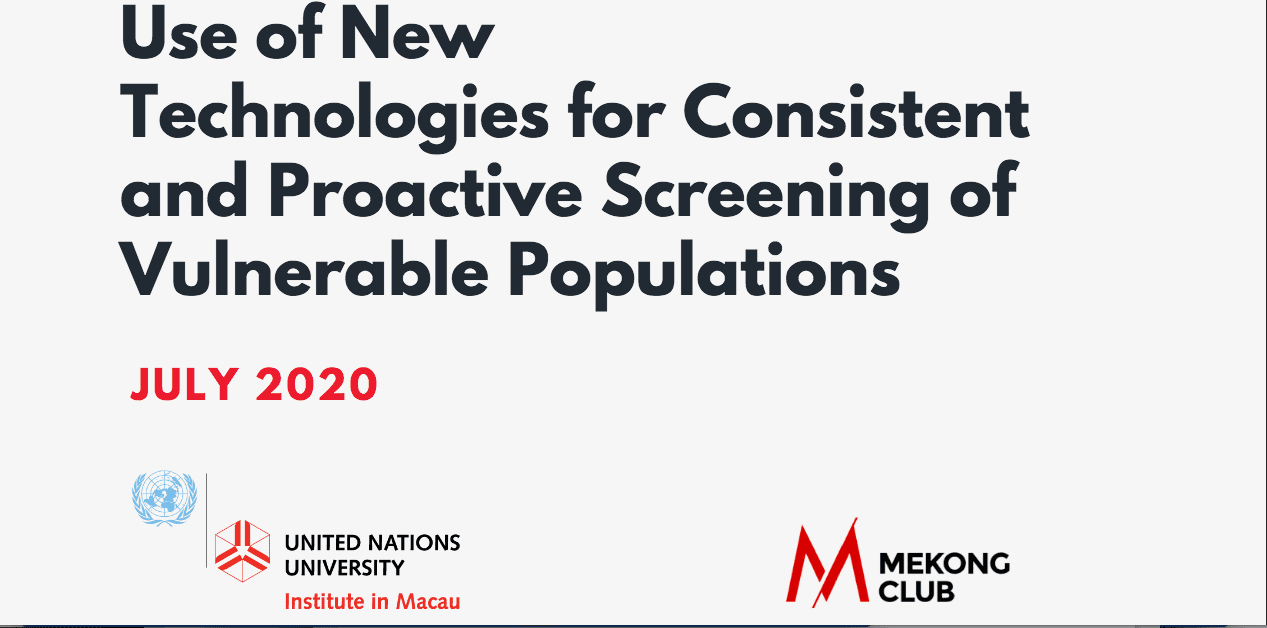 Use of New Technologies for Consistent and Proactive Screening of Vulnerable Populations
New technologies have the potential to address pressing global issues such as human trafficking and forced labour when designed using a human-centred design approach. This is highlighted in a new report by the United Nations University Institute in Macau(UNU Macau) and The Mekong Club, released on the World Day Against Trafficking in Persons on 30 July, drawing insights from three years of research, fieldwork and the development and deployment of their mobile solution Apprise. Apprise is a smartphone app which allows for secure and confidential interviews of vulnerable populations to be conducted via a headset, in the interviewees' own language, to identify possible human trafficking red flags.
Over 40.3 million people worldwide are victims of human trafficking yet less than 1% are being successfully identified which shows that current victim identification practices are failing. Key challenges that front-line responders face are communication barriers, inadequate training as well as trust and privacy issues. The report sheds light on the power of technology in supporting frontline responders to overcome these problems and more efficiently identify workers in vulnerable situations, an important step in the fight against human trafficking crimes and labour exploitation.
"After consulting with stakeholders from multiple sectors and embracing a human-centred design approach, we developed a mobile solution called Apprise which has proven to tackle the existing issues in victim identification across different industries, including fishing, manufacturing, and sex work," explained Dr Hannah Thinyane, Principal Research Fellow at UNU Macau, a United Nations research institute and think tank that led the research, design, and development of the app. "Although new technologies like Apprise have enormous potential to solve global issues and achieve the Sustainable Development Goals, we must consider potential risks and ethical issues when deploying such tools," Dr Thinyane added.
Read more here.