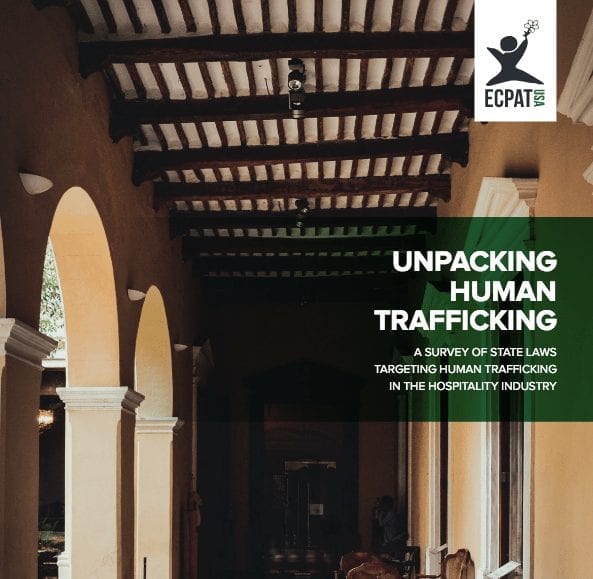 Unpacking Human Trafficking
In recent years an increasing number of states have passed laws requiring lodging facilities to display signage calling attention to the problem of human trafficking and alerting the public to the indications of trafficking, the hotline number to report suspicious activity and services for victims. These laws take various forms and present a sometimes-confusing array of requirements that present a challenge to owners and operators of lodging facilities seeking to satisfy them.
Similarly, a number of states have enacted legislation requiring lodging facilities to arrange for their employees to be trained to recognize signs of human trafficking and what actions to take in the event that such signs are observed. Other states do not mandate the training, but have made it available on a public agency website. Additional states are currently considering similar legislation. Thus, it is safe to predict that the number of states mandating such training will continue to grow.
In addition to state laws, there are various agency and municipal regulations, which are beyond the scope of this project. Interested parties should contact their local lodging and hotel association, chamber of commerce or governmental agencies familiar with regulations in local jurisdictions.
To help clarify the situation and facilitate legal compliance, ECPAT-USA, with the support of the American Hotel and Lodging Association Educational Foundation, unpacked these laws by preparing a survey of all the applicable state laws currently in effect. We will unpack the laws again by updating the survey on a semi-annual basis to keep up with the constantly changing laws.
Read the full report here.