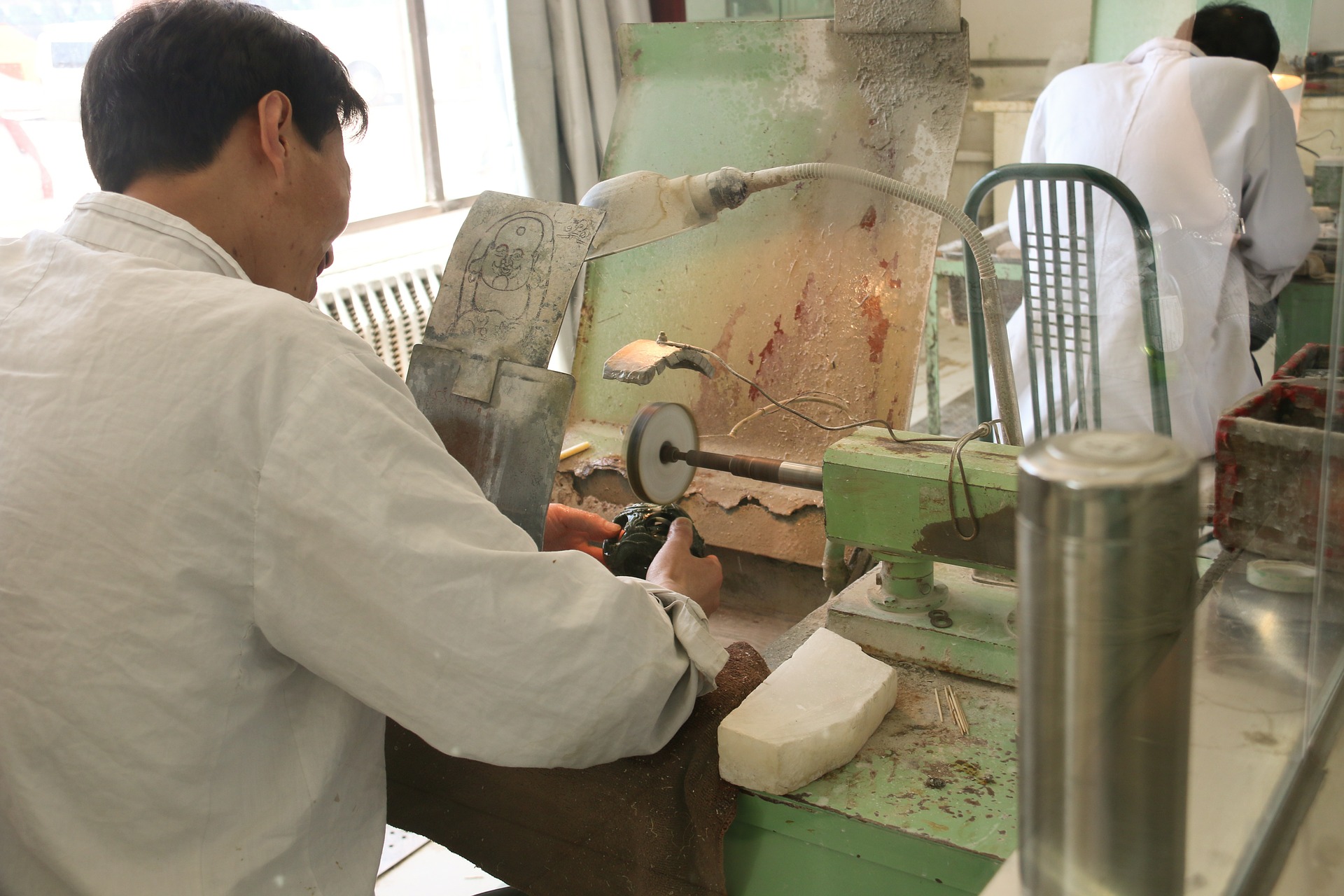 China Is Among Worst Human Trafficking Offenders, State Dept. Says
WASHINGTON — China is among the world's worst offenders for allowing modern slavery to thrive within its borders, according to a strongly worded State Department report released Tuesday.
In its annual assessment of global efforts to end human trafficking — with an estimated 20 million people remaining in bondage around the world — the State Department dropped China to the lowest tier of its ranking this year, as it did with the Democratic Republic of Congo and the Republic of Congo.
Those three nations joined 20 others already in that lowest designation, including Iran, North Korea, Russia and Venezuela.
The report found that prosecutions for various forms of human trafficking — which include sex trafficking, including of children; forced and bonded labor; domestic servitude; and the unlawful use of child soldiers — dropped by nearly a quarter between 2015 and 2016, the first time the world had seen such a significant drop in recent years.
"Ending human trafficking is among the top priorities of the Trump administration," Ivanka Trump, the president's daughter and a key adviser, said in an event held Tuesday morning at the State Department to formally release the 17th annual report on the issue.
Ms. Trump singled out child sex trafficking. "On a personal level, as a mother, this is much more than a policy priority," she said.
She joined Secretary of State Rex W. Tillerson to release the report, and he spoke with a passion rarely displayed during his early tenure in public office.
"It is our hope that the 21st century will be the last century of human trafficking," he said.
Mr. Tillerson had previously cautioned that values cannot be an obstacle to national security or economic interests. But, on Tuesday, he linked the problem of human trafficking to his top priority, ending North Korea's nuclear and ballistic missile program.
Between 50,000 and 80,000 North Koreans are forced to work overseas, mostly in China and Russia, he said, and their wages are used by the North Korean government to fund its illicit weapons programs.
"Supply chains creating many products that Americans enjoy may be utilizing forced labor," Mr. Tillerson said while Ms. Trump sat nearby. Ms. Trump's shoe brand has come under criticism for its use of Chinese labor as well as the disappearance of three labor activists investigating conditions at the plants making her shoes.
Mr. Tillerson was criticized in March for failing to attend the release of the department's annual human rights report, in what was considered a rare breach of a longstanding tradition by secretaries of state.
The report released Tuesday noted significant improvements in efforts to combat trafficking in 26 countries, including Afghanistan, Malaysia, Sri Lanka and Ukraine.
Mr. Tillerson noted that Afghanistan was upgraded in part for its efforts to crack down on powerful male leaders sexually abusing boys. Malaysia was upgraded because of a significant increase in prosecutions for such offenses as employers who impound workers' passports.
Qatar also earned an upgrade despite continuing concerns about migrant labor used to construct facilities for the 2022 World Cup.
Some human rights activists were critical of the report.
David Abramowitz, managing director of Humanity United, a nonprofit organization dedicated to ending human trafficking, described "serious concerns" about this year's report, which he said "included unjustified upgrades to Burma, Malaysia and Qatar and a failure to downgrade Thailand."
Among the other reasons China was dropped to the lowest tier was forced labor among drug addicts and ethnic minorities, as well as reports that the country continued to forcibly repatriate North Koreans despite threats that Pyongyang would punish such returnees with prison and forced labor.
The fierce criticism of China promises to accelerate a rapid worsening of relations with the Asian nation that had briefly benefited from good feelings generated by an April summit meeting between President Trump and President Xi Jinping at Mr. Trump's Florida resort, Mar-a-Lago.
Mr. Trump decided to brush aside his fierce campaign criticisms of China's currency and trade practices in hopes that the country would rein in North Korea's nuclear and missile programs. But Mr. Trump acknowledged last week that China had done little to pressure the government in Pyongyang, marking a failure of one of the administration's top foreign policy priorities.
The Commerce Department is expected this week to announce that for national security reasons, the domestic steel industry must be saved from imports, beginning a process that could lead to significant tariffs being placed on imported steel. That action would likely infuriate the Chinese.
Thus, the designation of China as one of the world's worst offenders in human trafficking is part of a cascade of signals from Washington that relations between the United States and China could soon slide steeply downhill, just as relations between the United States and Russia are reaching depths not seen since the Cold War.
Iceland was downgraded to the second tier of countries for failing to prosecute any suspected traffickers for the sixth consecutive year while also decreasing the number of investigations into suspected trafficking. The rankings of Bangladesh, Guatemala, Hungary, Iraq, Liberia and Nicaragua were also downgraded.