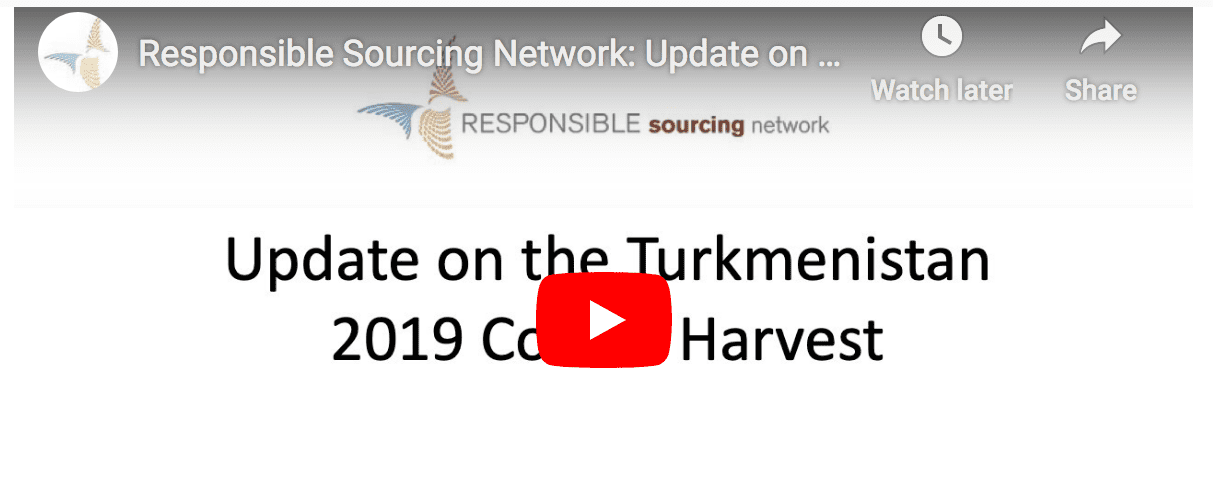 Turkmenistan Cotton Harvest Webinar
The Government of Turkmenistan again forced tens of thousands of its citizens to pick cotton or pay for replacement pickers last year, similar to prior years. Responsible Sourcing Network (RSN) hosted a webinar on May 20, 2020 focusing on the latest research and observations from the 2019 cotton harvest in Turkmenistan. Download Webinar Slides.
Watch the video here.