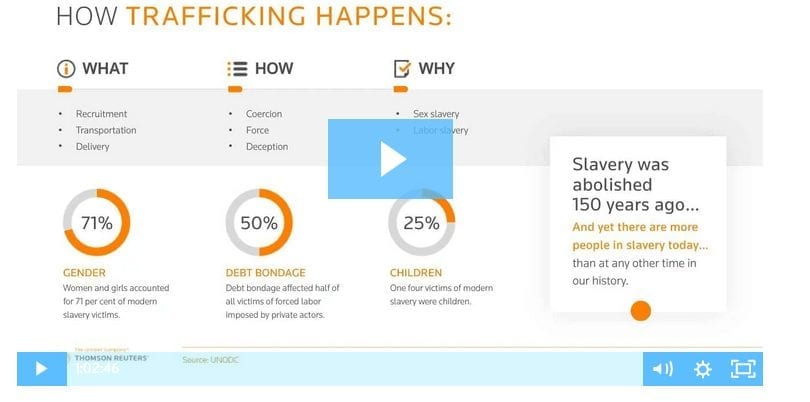 Stopping Modern Slavery
Around the world, millions of people are forced into modern day slavery making it a global pandemic impacting all countries; from forced sex trafficking to labor trafficking and more. The Thomson Reuters Foundation recognizes the fight against modern slavery as an urgent, global priority requiring coordinated action between civil society, law enforcement, governments, and corporations.
Join Gina Jurva, Attorney & Manager of Thought Leadership for the Thomson Reuters Legal Executive Institute in conversation with Charlotte Davis, Manager, Anti-Slavery Programs at Thomson Reuters Foundation as they discuss how financial institutions have a crucial role to play in stopping human trafficking.
In this webinar you will learn:
The modern landscape of human slavery worldwide;
How financial institutions can better position themselves to recognize the indicators of human slavery;
How the Thomson Reuters Foundation is at the forefront of stopping slavery through their work at the annual Trust Conference and the Banks Alliance Against Modern Slavery
Watch the webinar here.