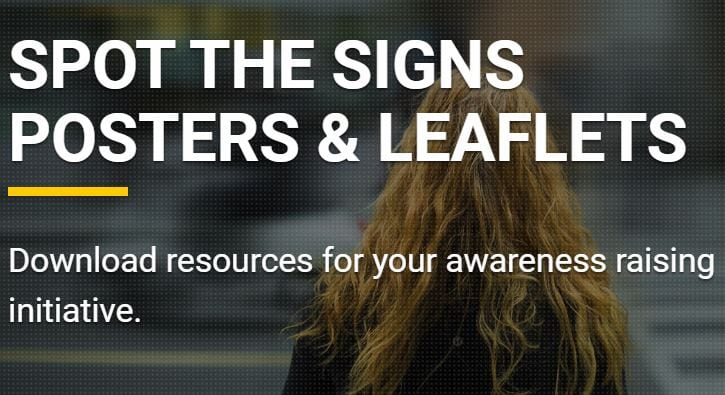 Spot The Signs Posters & Leaflets
We are delighted that you want to raise awareness of human trafficking.
Raising awareness is essential in the disruption and prevention of human trafficking. It enables people to know what human trafficking is, be able to spot the signs in their communities and work places and to know how to respond appropriately. It can help victims seek help and support. Thank you for supporting the fight against human trafficking.
Getting started
There are many forms of exploitation into which people can be trafficked and held in slavery. These crimes are happening in every corner of the world and can happen to any person, regardless of age, socio-economic background or location. As a result, each case can look very different.
We have created materials that will help you raise awareness of the most common forms of human trafficking and modern slavery.
The downloadable posters and leaflets highlight signs of exploitation to those who may be victims of trafficking and signpost them to organisations in the UK for help and support. Each poster and leaflet below has been created in a variety of languages for the most vulnerable communities.
Access leaflets here.