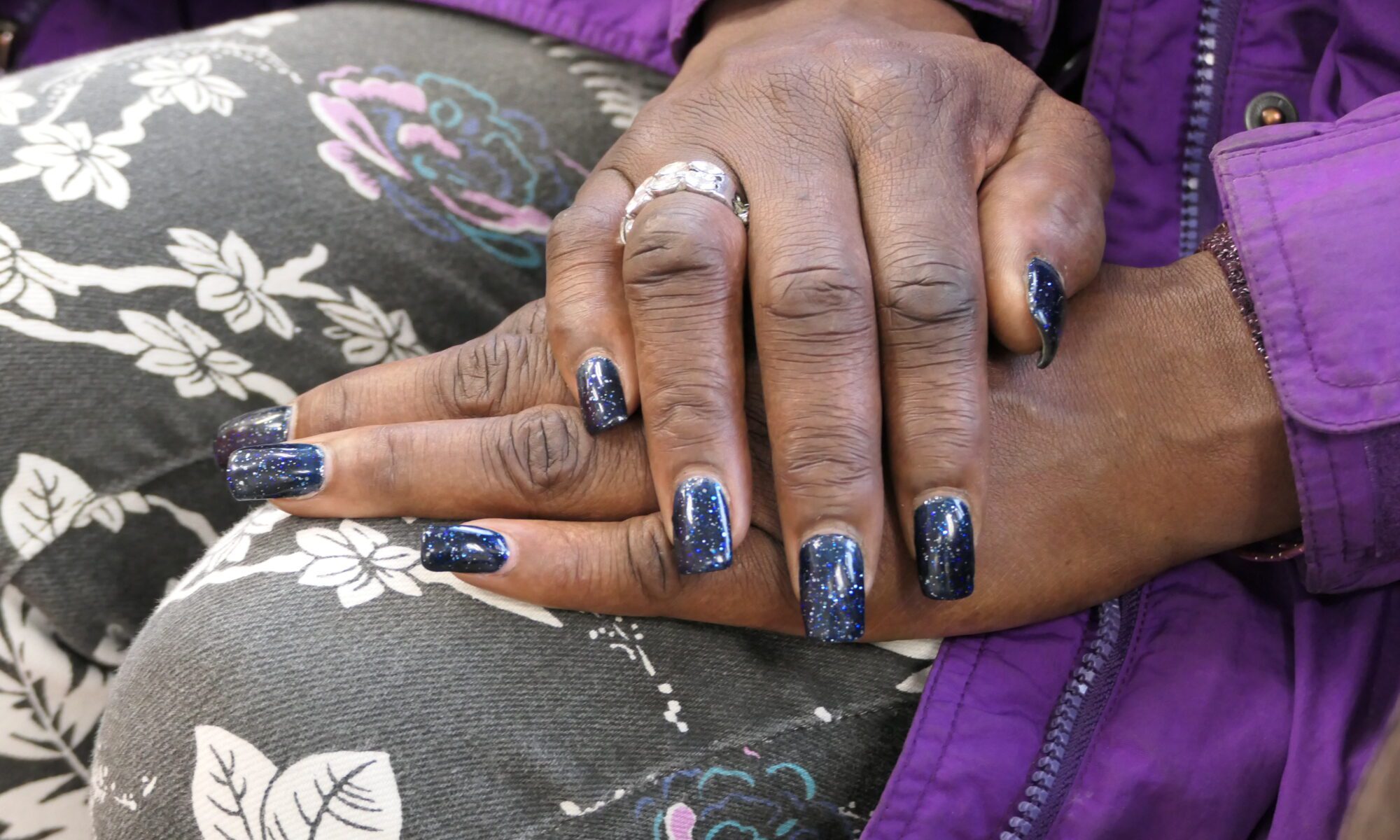 Sex trafficking survivors find place to heal through support, advocacy groups
On a recent Tuesday in March, a woman sits in the Reno office of Safe Embrace, an organization offering services to survivors of domestic violence and human trafficking.
Her nails sparkle, and the inspirational posters around her draw a sharp contrast to the story she tells of being trafficked years ago, starting at the age of 13, before eventually leaving that life with the organization's help. The woman, who asked that her name not be used because of the sensitivity of her situation, now works for a homeless shelter.
"You don't completely mentally get over it," she told The Nevada Independent about the experience of being trafficked. "But spiritually and emotionally, you can get over the hump … reaching out is the most important thing to getting out of it."
With reports of sex trafficking remaining high after the pandemic, and lawmakers worried about what might come along with major sporting events being held in Nevada within the next two years (though researchers at the McCain Institute believe the link between events and elevated trafficking is unfounded), government officials, advocates, service providers and researchers are looking at ways to reduce the number of sex trafficking cases within the Silver State.
However, the scope of sex trafficking is difficult to quantify.
Like what you're reading?
Sign up for our flagship newsletter
The Daily Indy
to make sure you never miss a thing.
Serena Evans, policy director for the advocacy and support group Nevada Coalition to End Domestic and Sexual Violence, said that there was a significant uptick in sex trafficking cases reported during the pandemic to a national human trafficking hotline.
"When there's an economic downturn and when there's external stressors, violence always increases, unfortunately," Evans said. "Since the pandemic though, we've sustained those increased levels. And it could just be because we're talking about it, more and more people are recognizing and seeking help."
Although the hotline reported nearly 250 calls or messages from victim-survivors — compared to 188 contacts in 2019 — one of the regular hurdles in sex trafficking data is getting accurate statistics. The amount of sex trafficking cases brought to prosecution is likely a fraction of the trafficking activity going on, according to the National Institute of Justice, the research arm of the federal Department of Justice. Survivors don't always report to police because of either a language barrier or fear of getting into trouble because sex work and sex trafficking is illegal.
According to a study from the Guinn Center, there is more Nevada could be doing to decrease the number of sex trafficking cases within the state. The Southern Nevada Human Sex Trafficking Gap Analysis 2023 recommends training specialists and the public to recognize signs of sex trafficking, imposing harsher penalties on buyers and providing more resources for survivors.
One of the common identifiers of someone who is being trafficked is the lack of control over their income, documentation and time, Evans said.The trafficker may have power over who the person can spend time with and how late they can stay out, as well as maintain control over their ID, visa or other documentation, and finances.
However, Amy-Marie Merrell, the executive director of The Cupcake Girls — an organization based in Las Vegas that provides confidential support to those involved in the sex industry, said it is important not to categorize someone as a sex trafficking survivor if they don't identify themselves as one because the label can isolate them further.
"We need to make sure that we're allowing people to self-identify what's going on in their life and not making assumptions on their lives," said Merrell, whose organization offers trauma-informed outreach, advocacy, resources and referral services to provide prevention and aftercare to those affected by sex trafficking. "We don't want to be coercing them into understanding that they're trafficked. We want them to come to that decision on their own."
Evans said that sex trafficking survivors don't always identify as sex trafficking survivors, seeing themselves as survivors of sexual or violent assault first.
"Those who traffic are very manipulative and very good at what they do," Evans said. "So it's not necessarily this really violent thing — and not to say that that doesn't happen — but I think more times than not, it is done by someone that this person trusts. You kind of think that, 'Oh, this is a great economic opportunity' and things like that, and then you start to uncover what it looks like."
Evans said that investing in child care for survivors who have children and education programs for women could also decrease trafficking cases. According to the Guinn Center study, providing services such as affordable housing is also one of the main solutions to decreasing the number of sex trafficking cases, allowing survivors to rely less on the person trafficking them.
"So often [we hear], 'well, just seek help', or 'why didn't they just leave?' and oftentimes it's because they couldn't, because the community resources weren't available," Evans said.
The Guinn Center also recommended adopting policies that would penalize buyers and sex traffickers, which lawmakers have taken seriously this session with bills such as AB145 that would impose larger fines and longer jail time to those looking to buy sex.
That move has been criticized by some sex work advocates, who say the bill will create unsafe environments for sex workers by raising the stakes for buyers who, as a result, may expect sex workers to accommodate requests the worker may not be comfortable with.
The survivor helped by Safe Embrace emphasized that the road to healing is long and unending, but worth it. If she had anything she could share with other survivors, it would be self-love.
"Love yourself, love yourself, love yourself because you're worth it," she said. "No matter what you've been through, you made it."